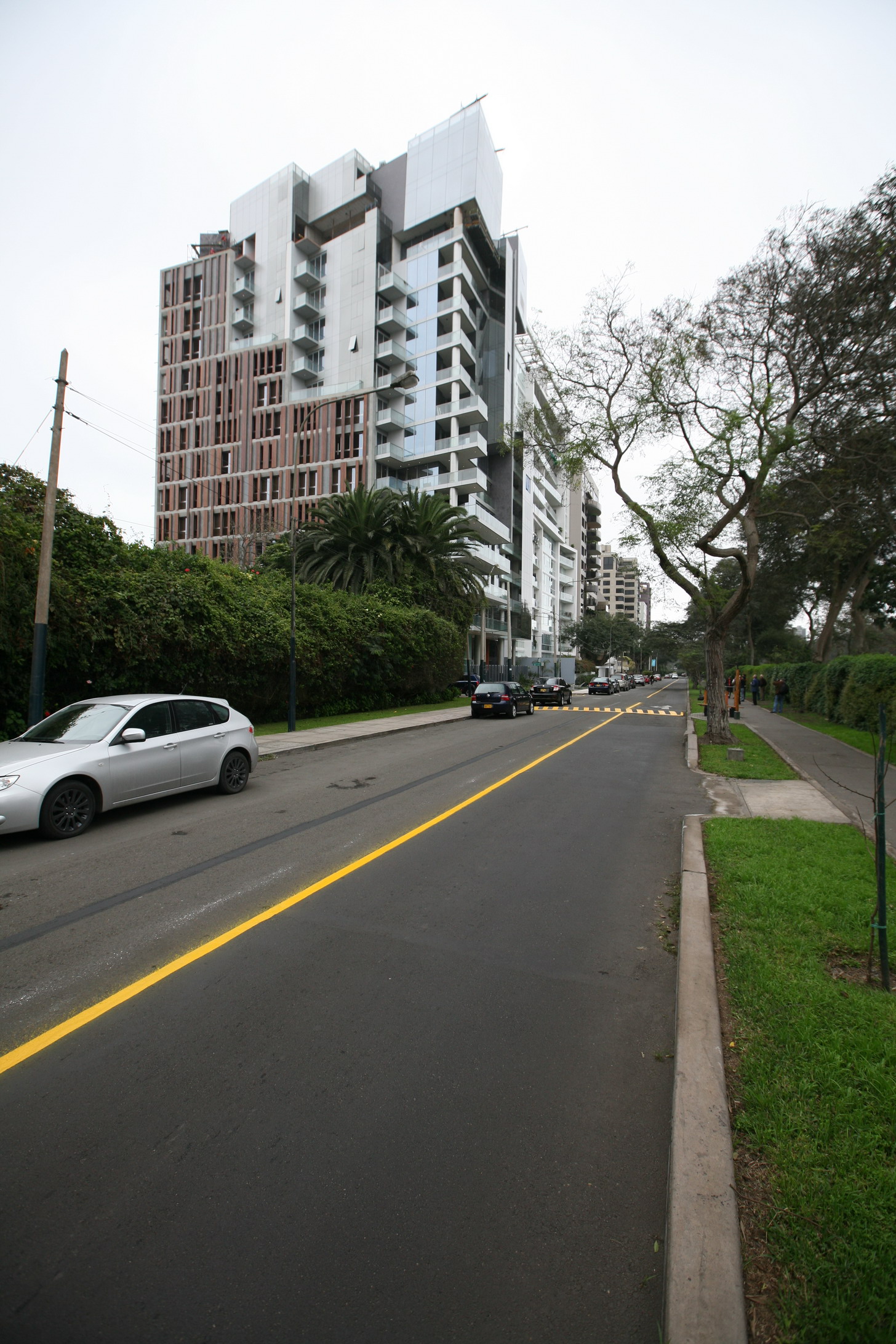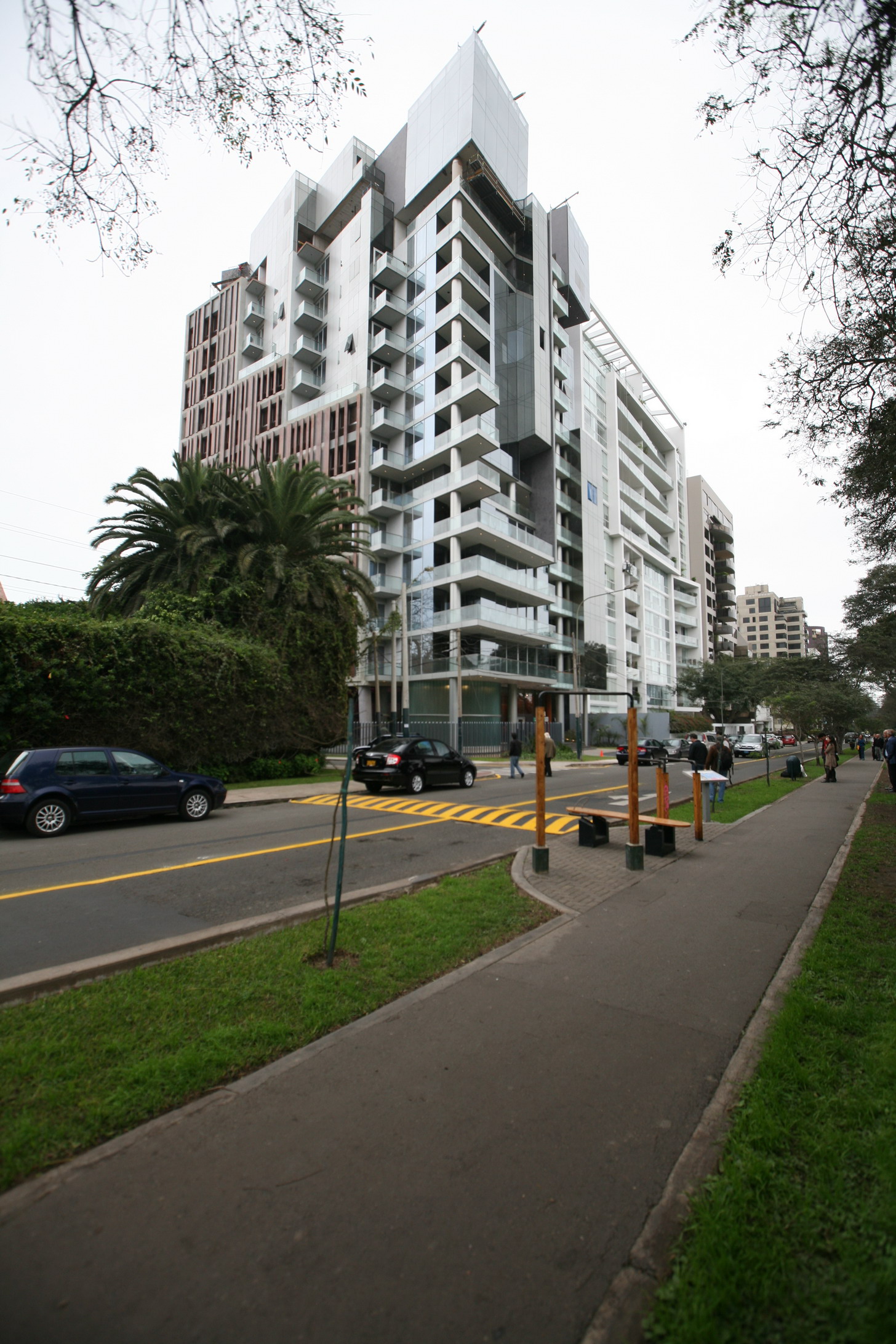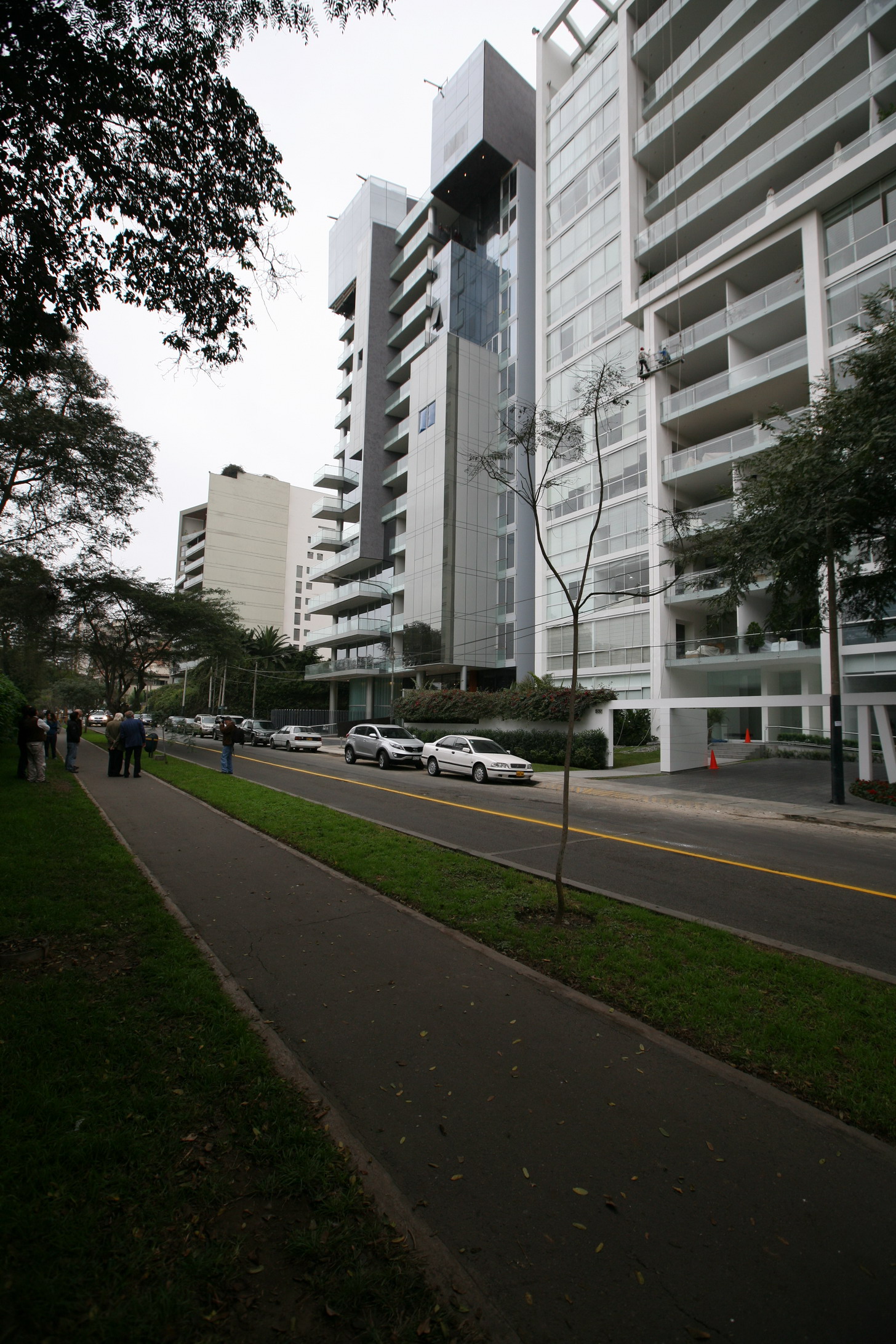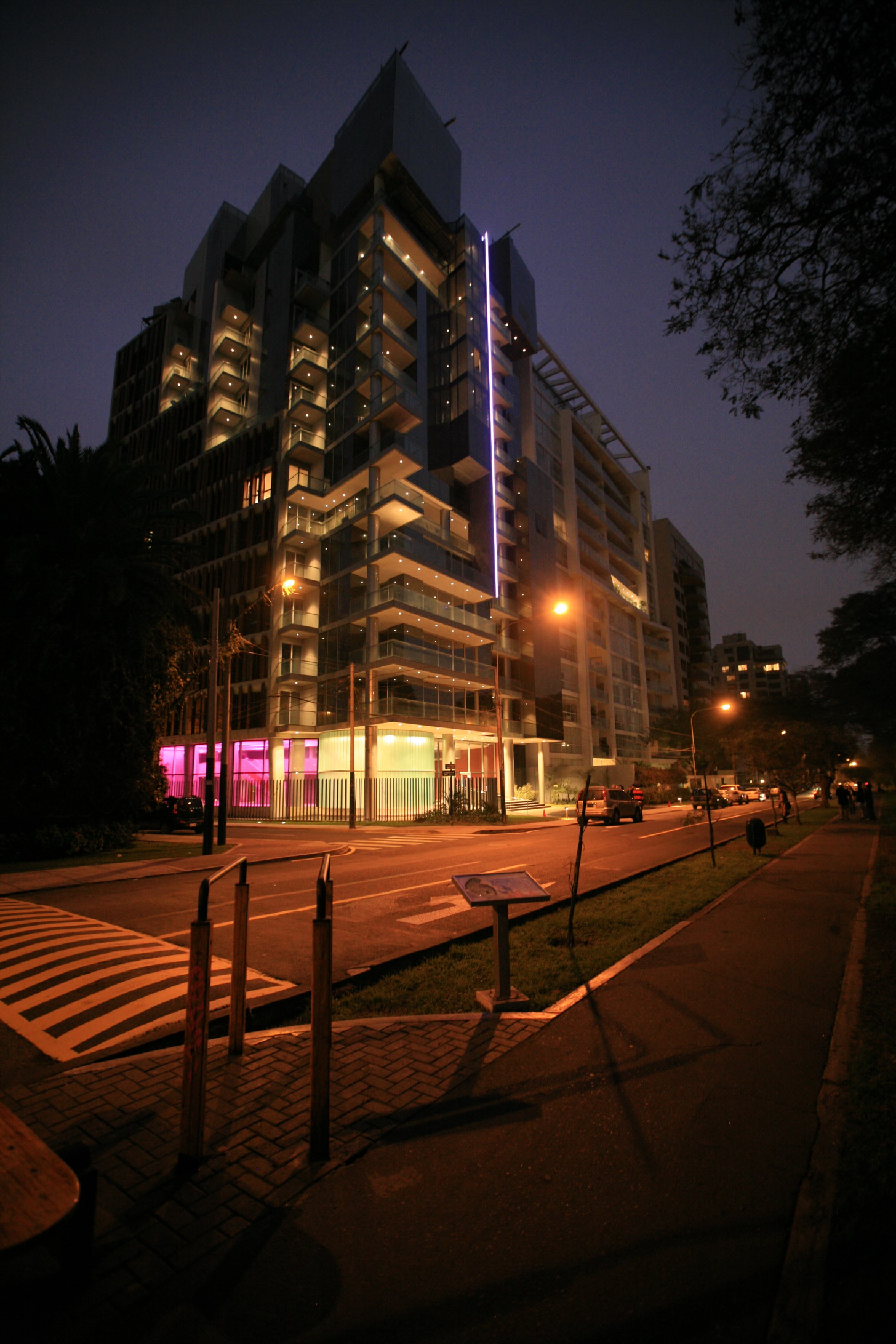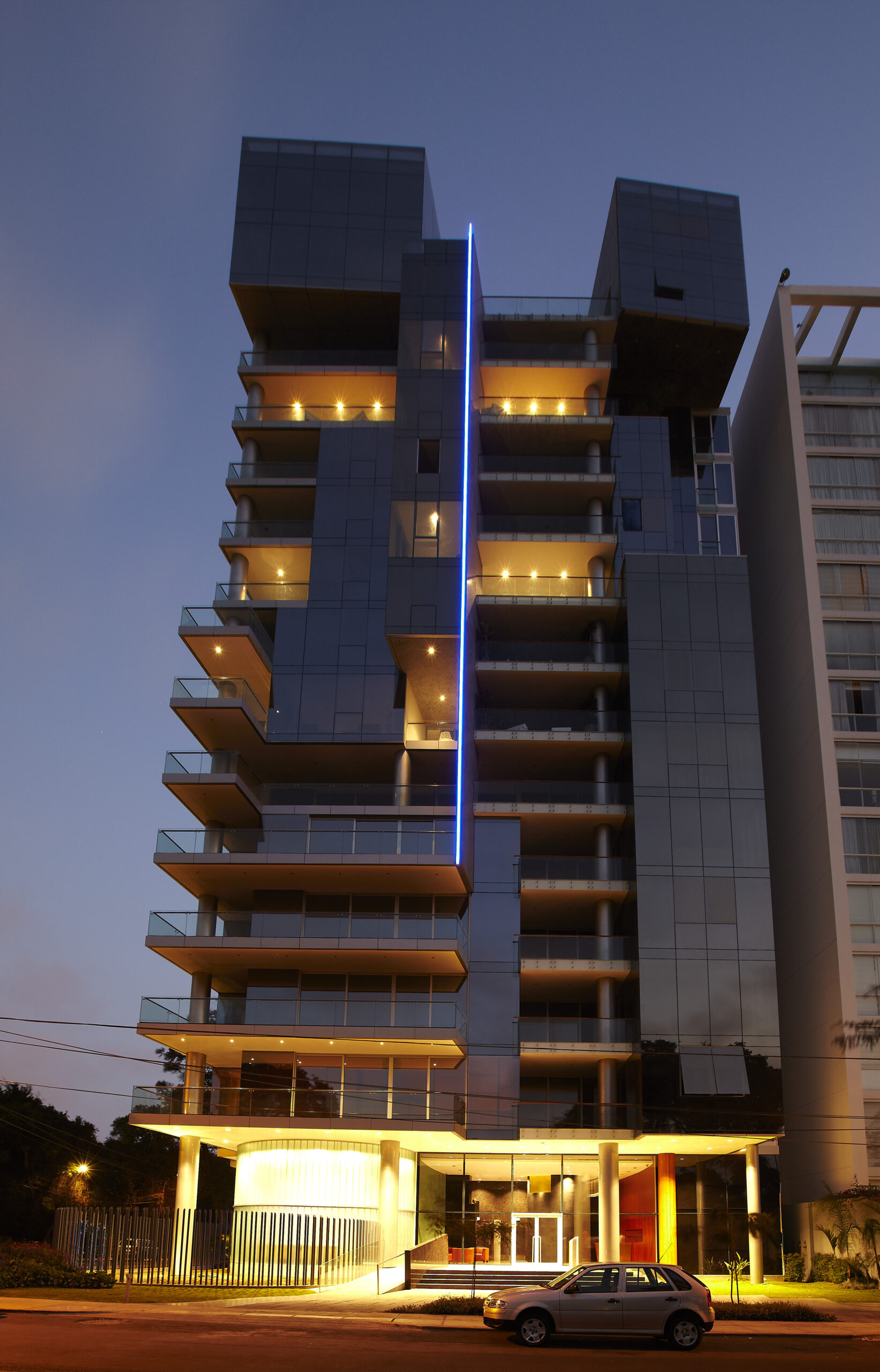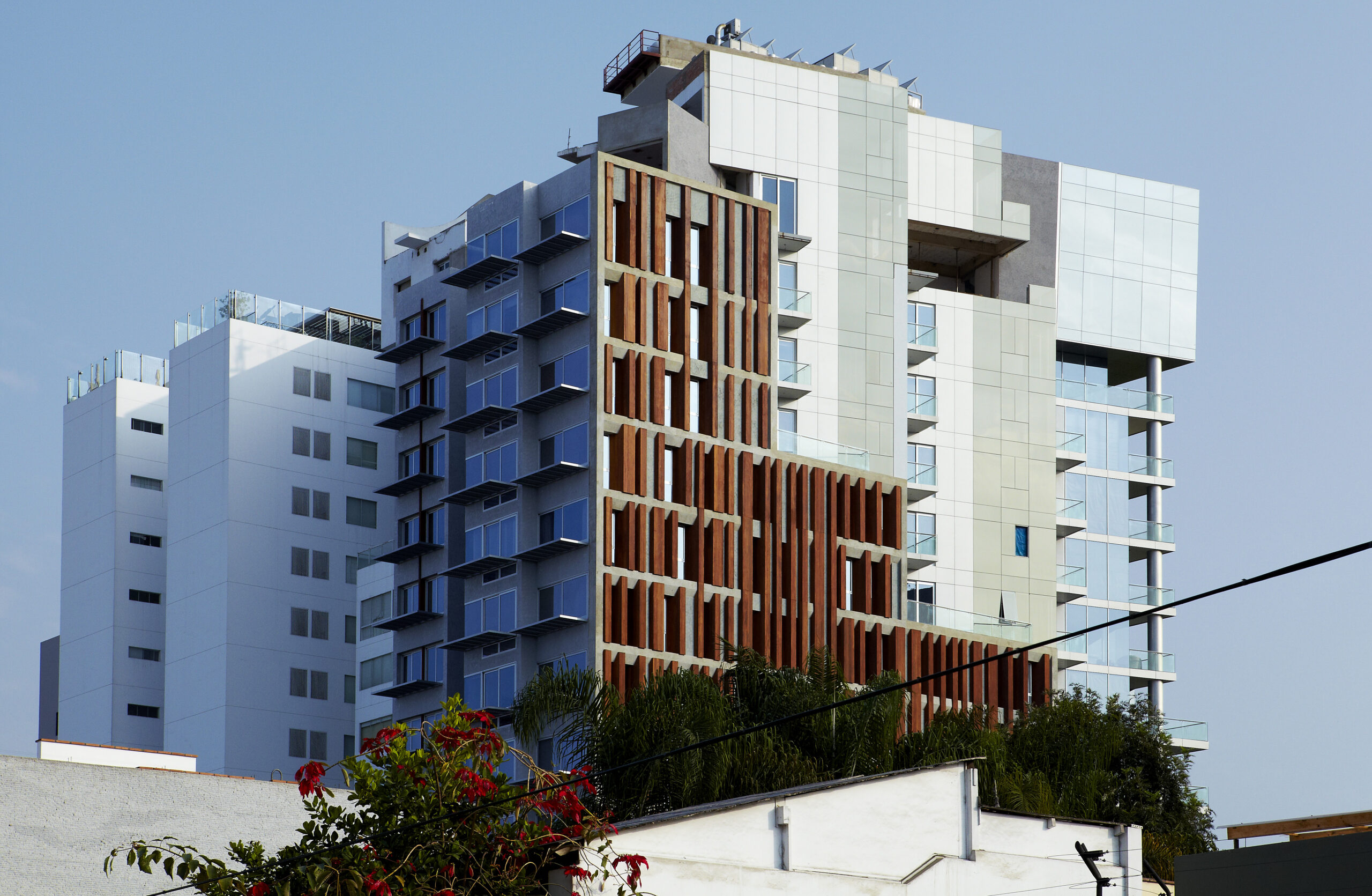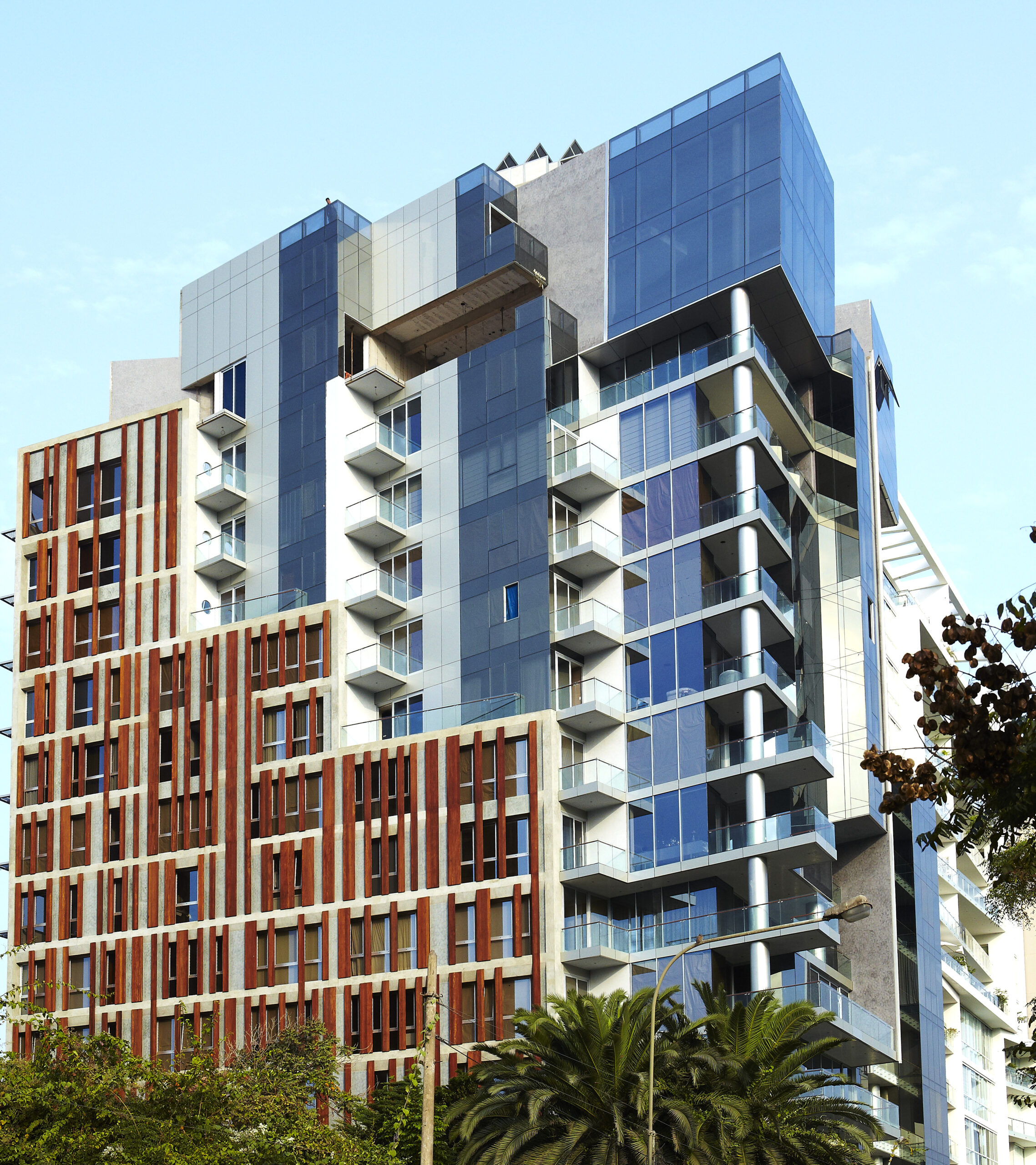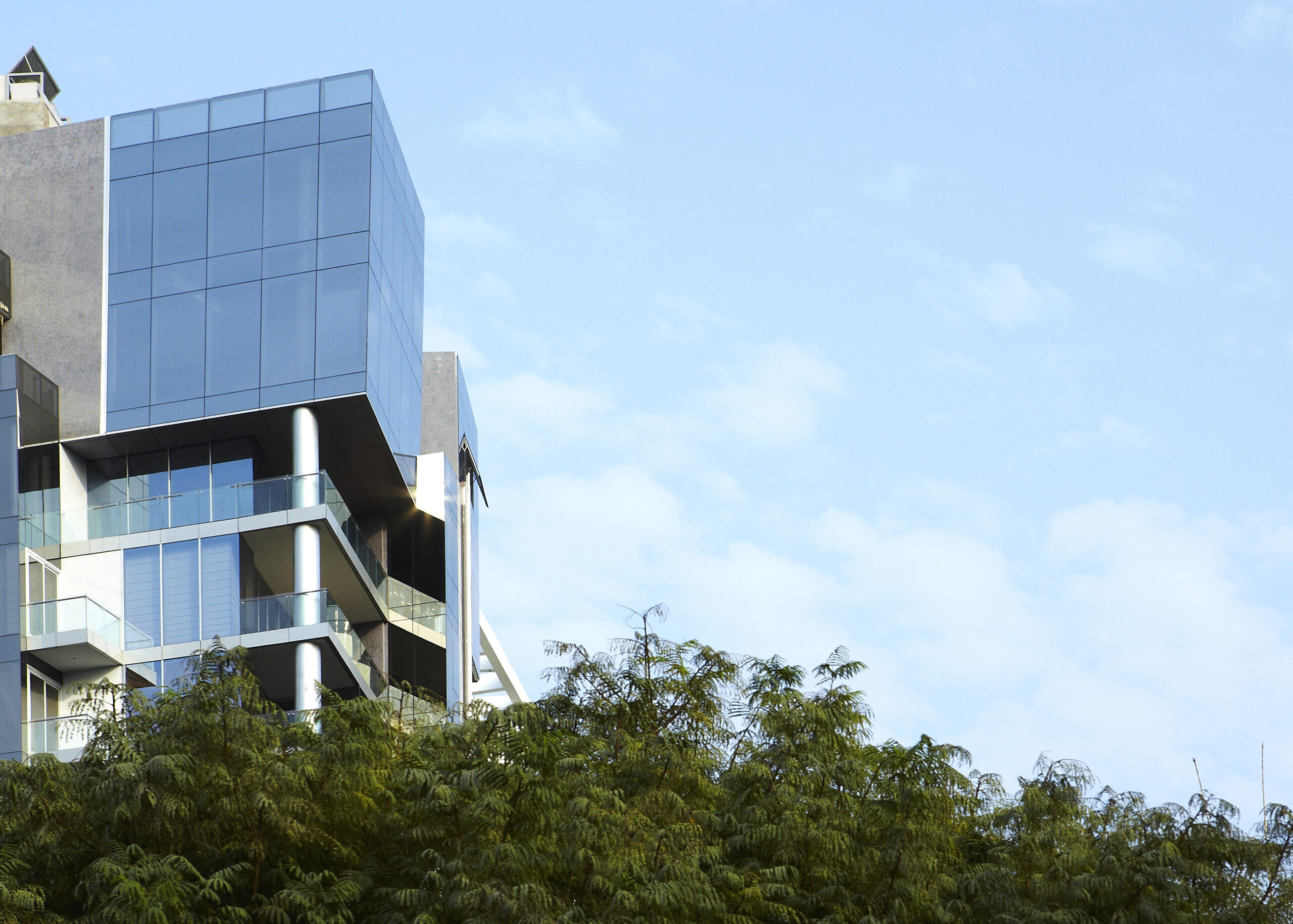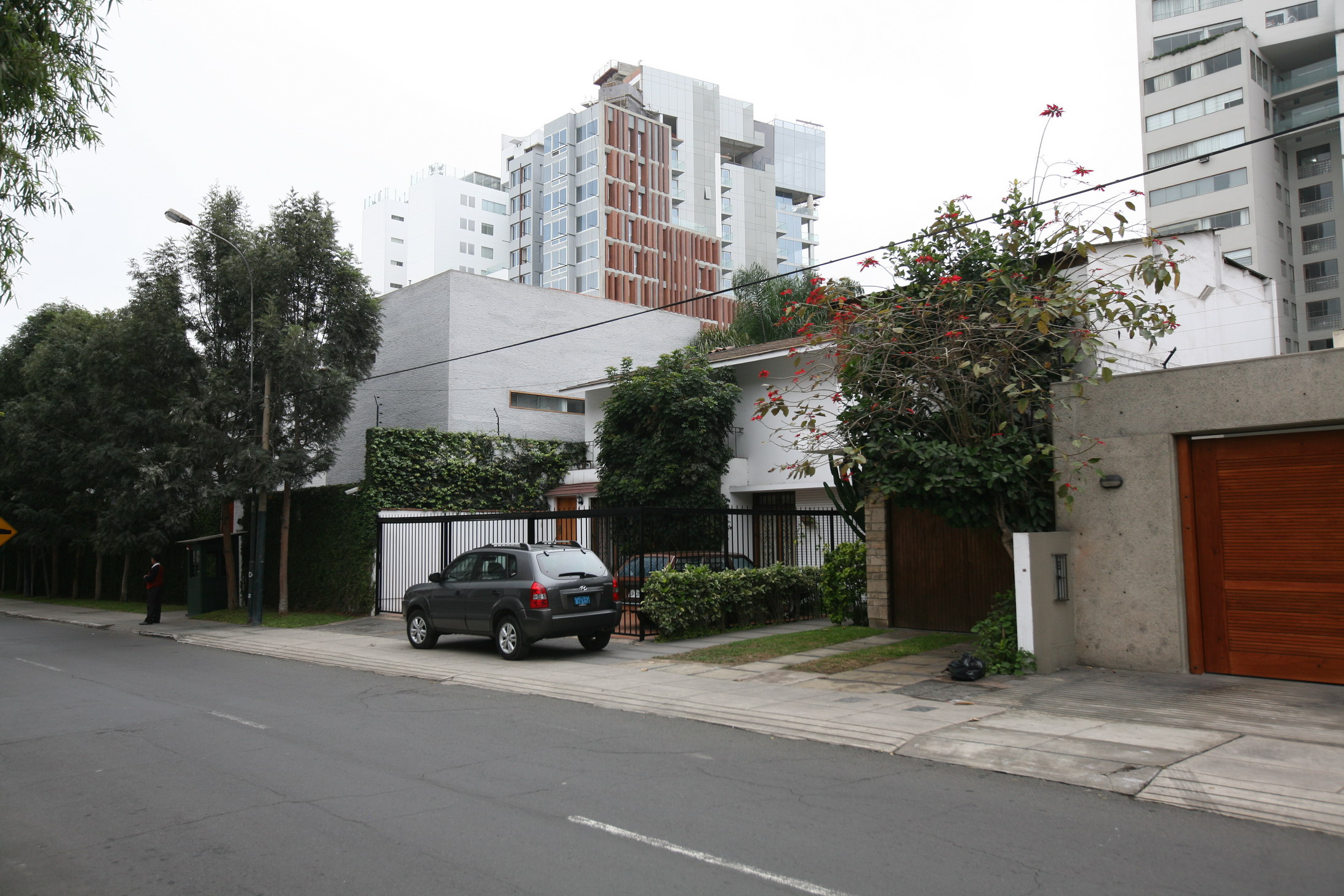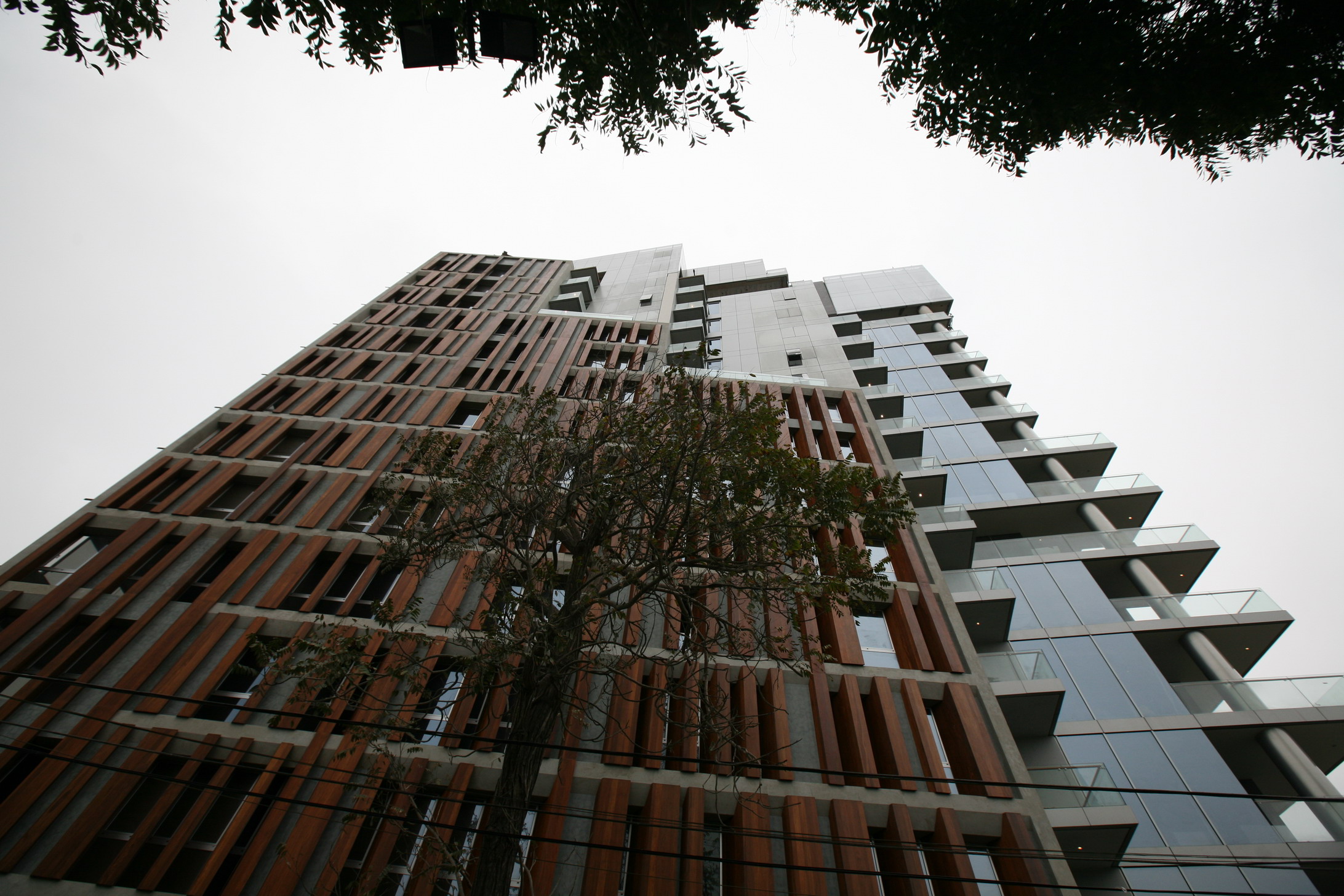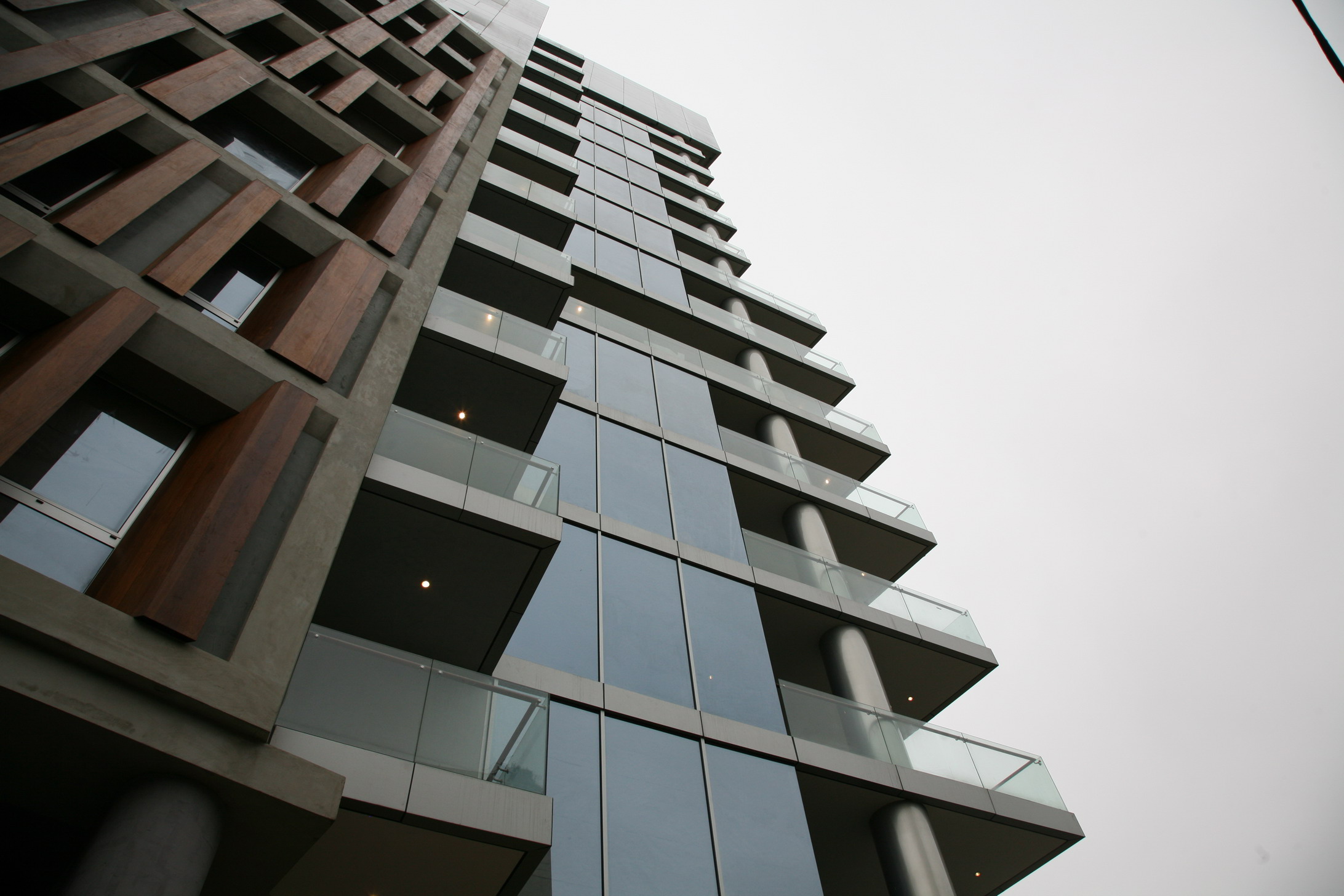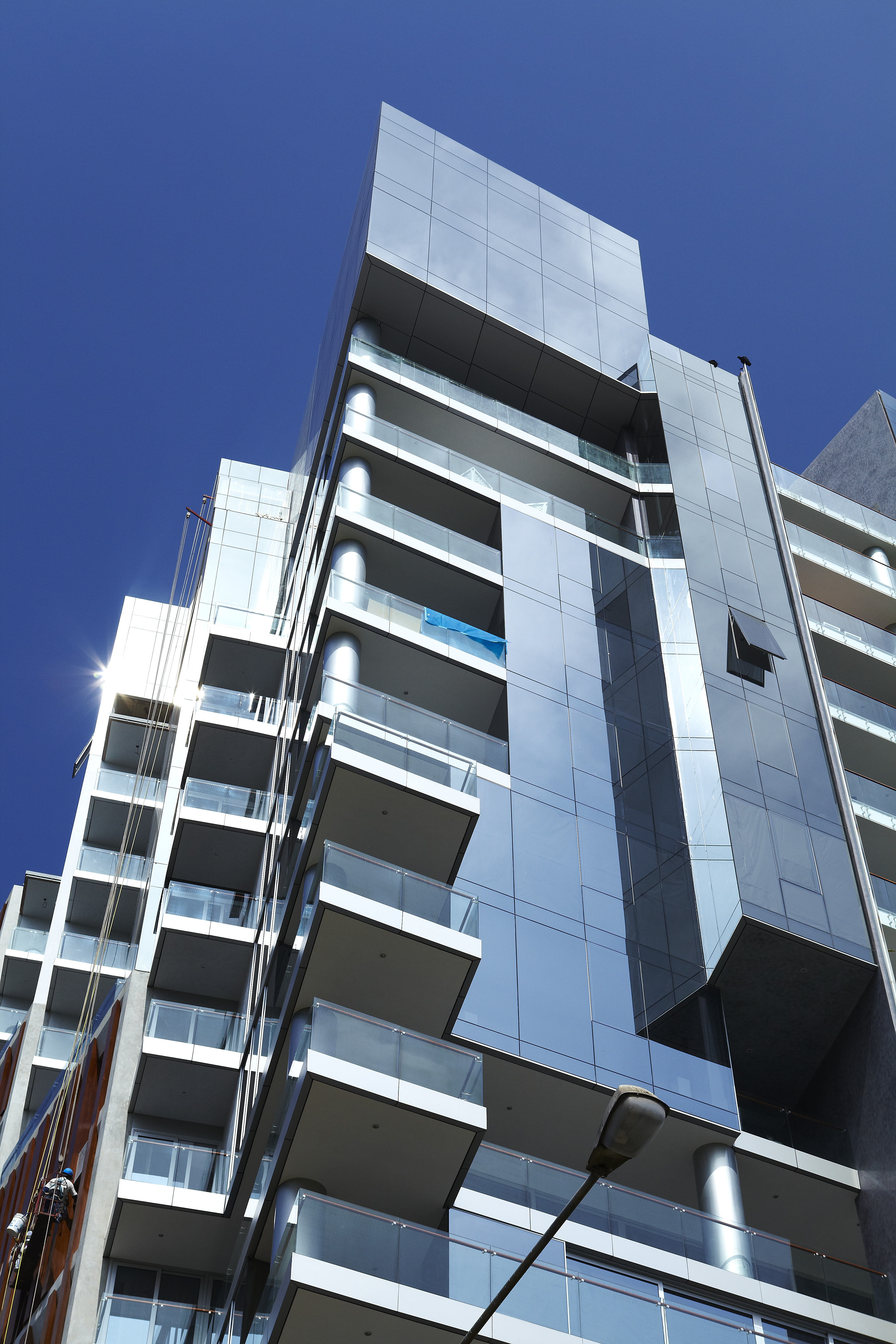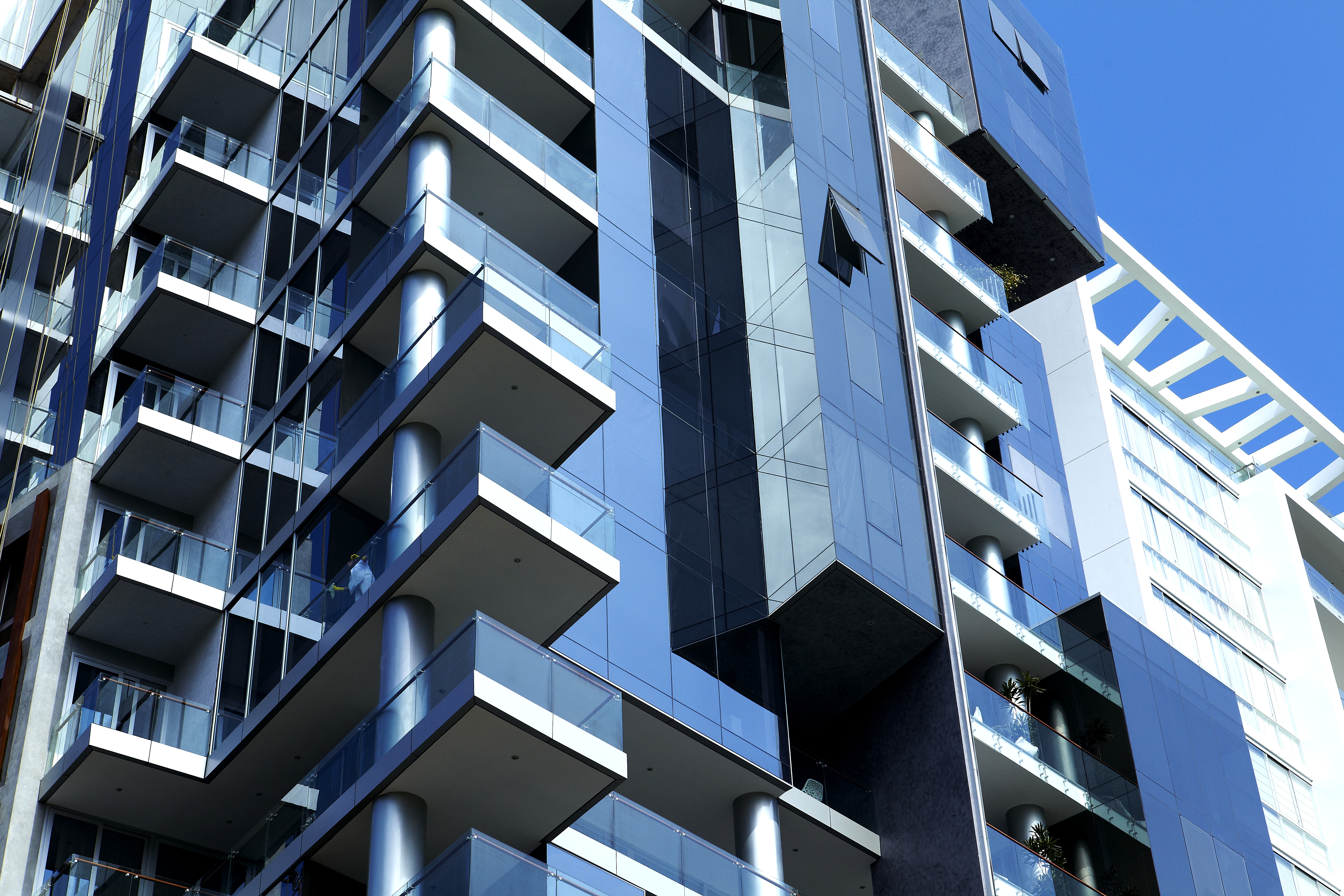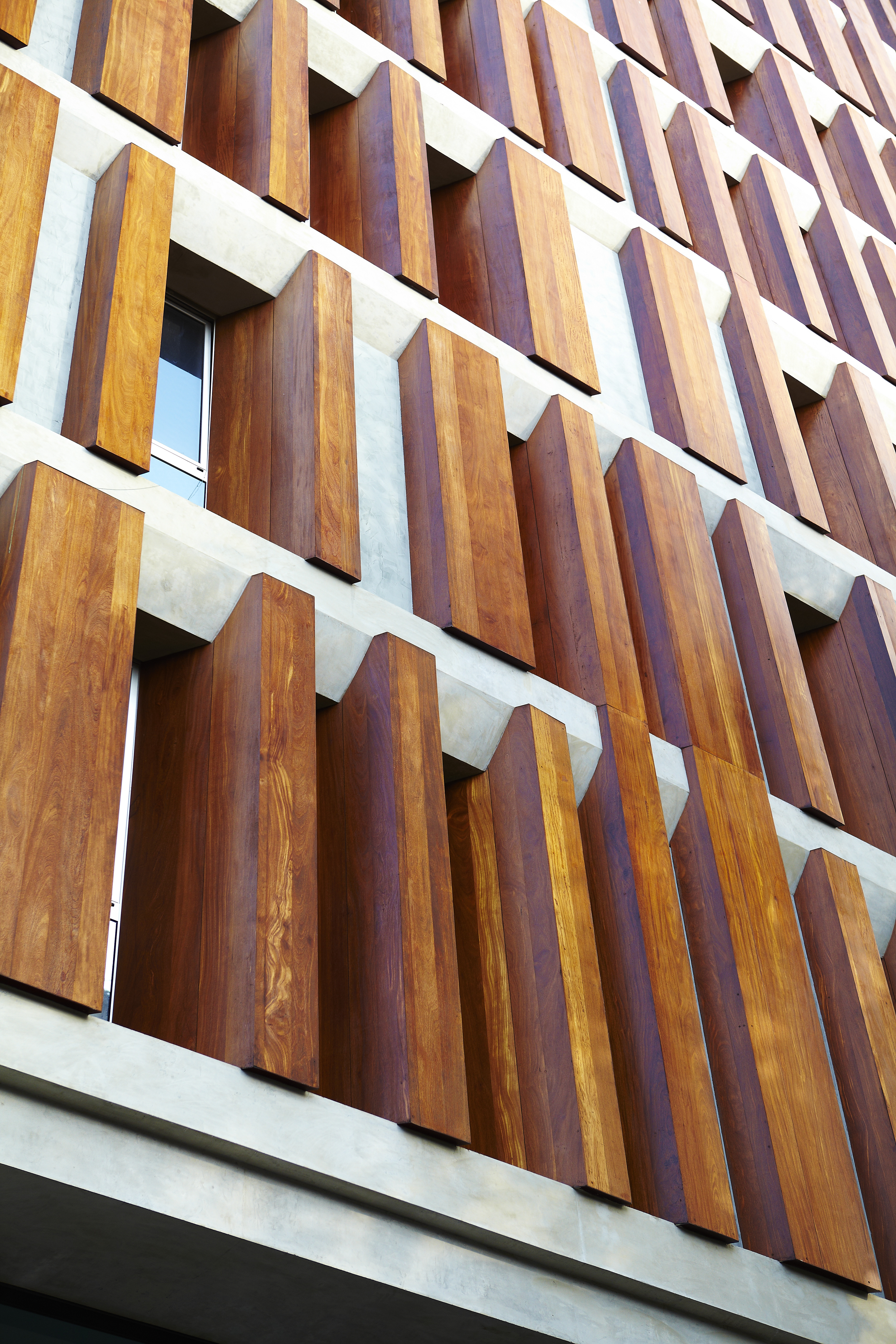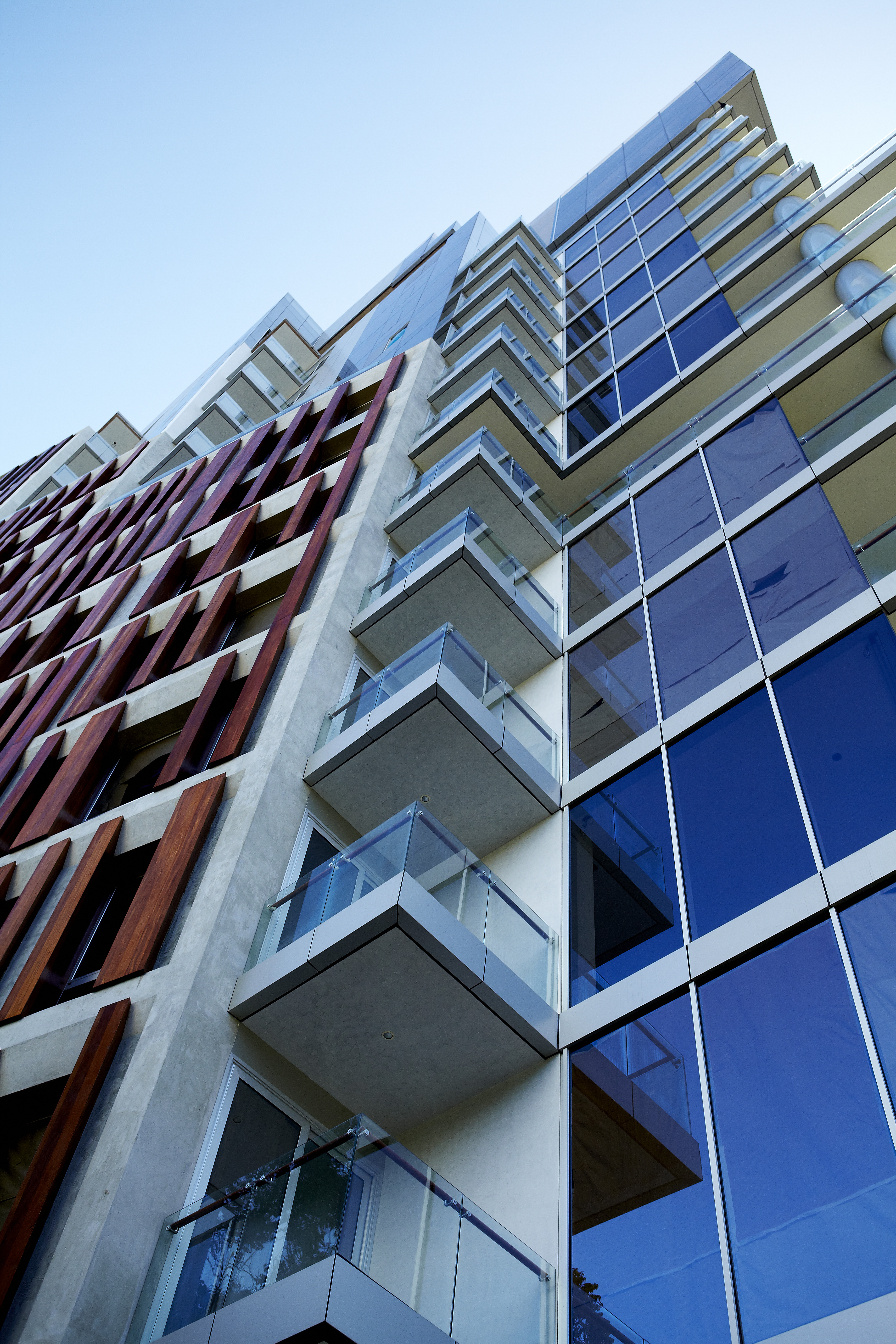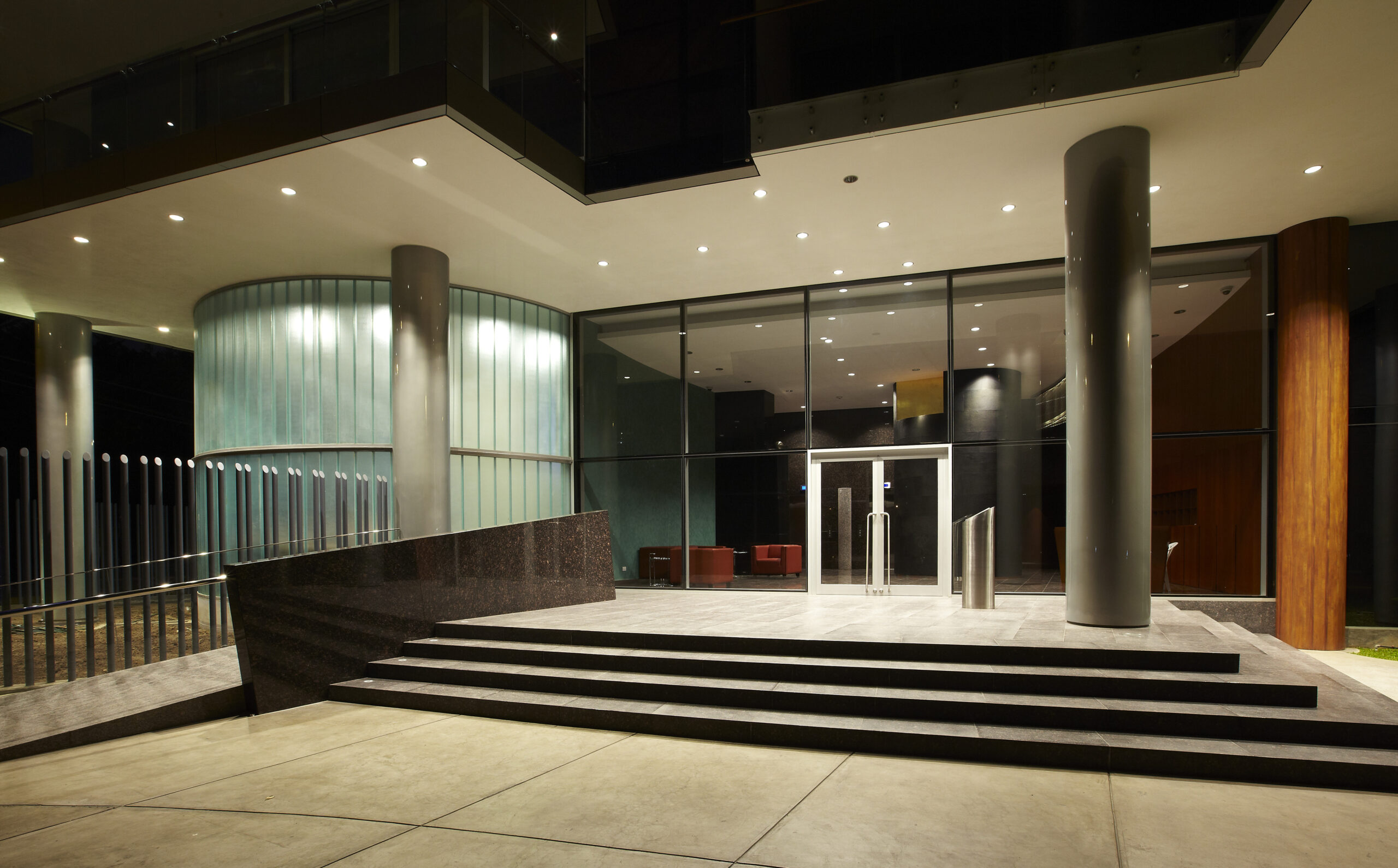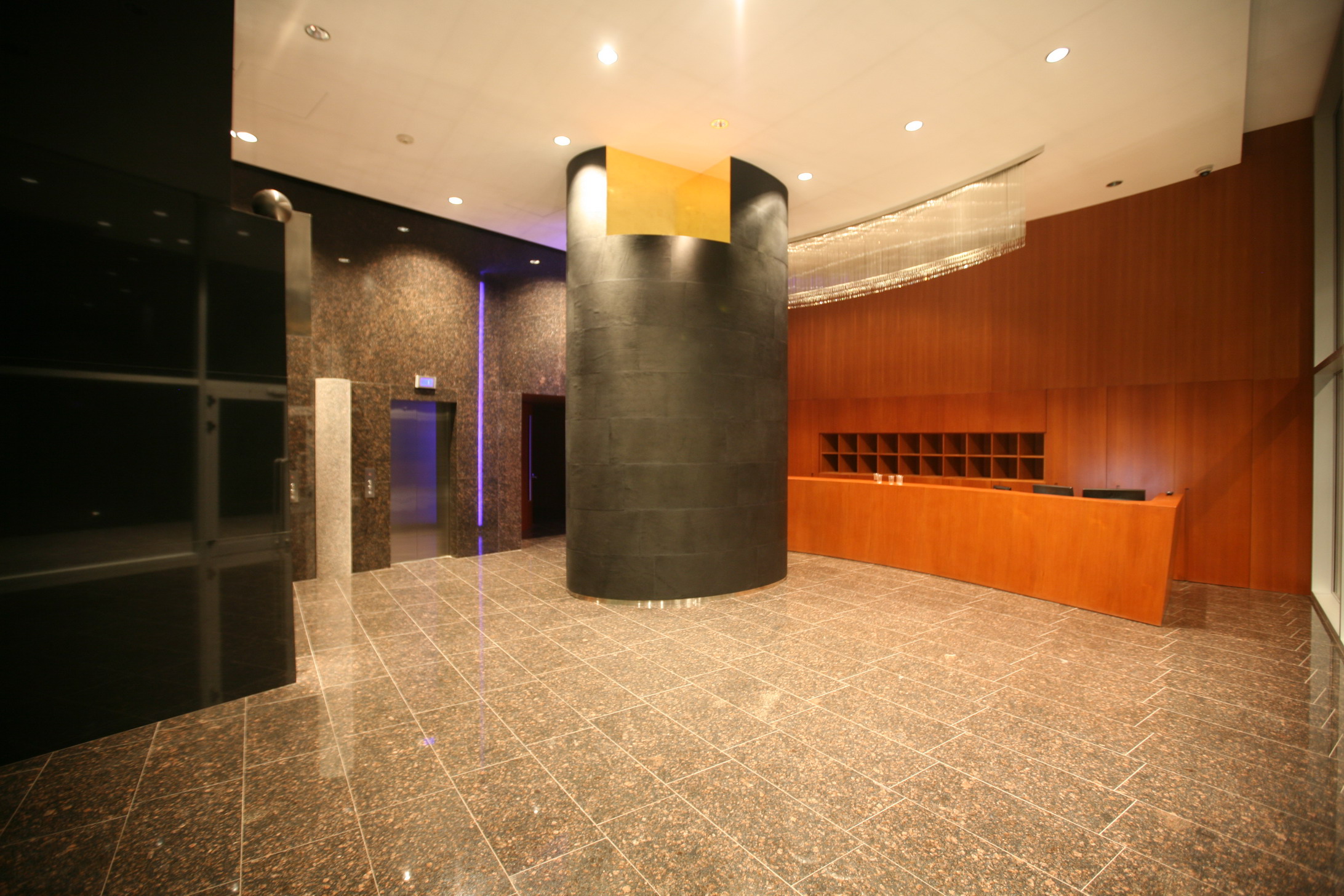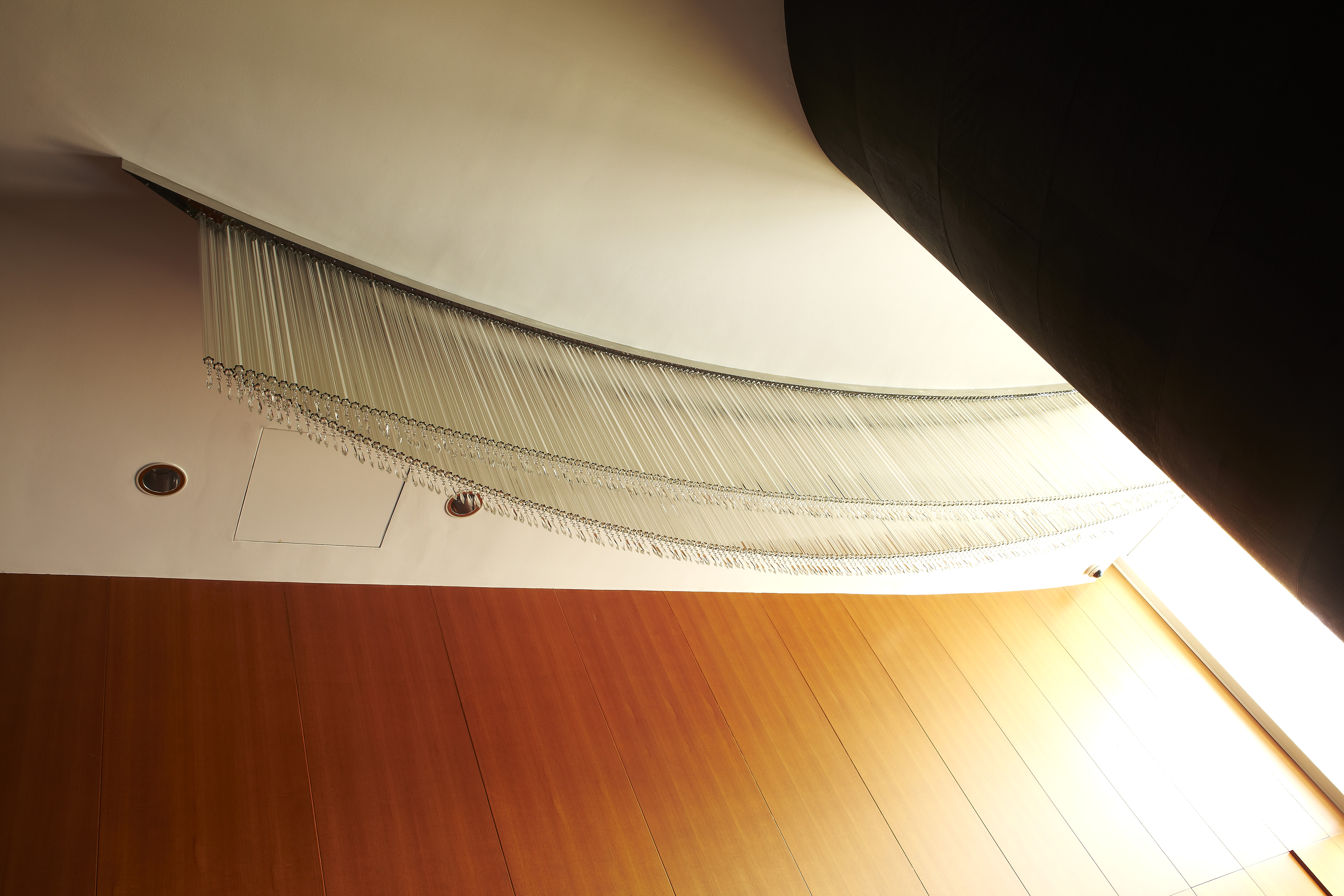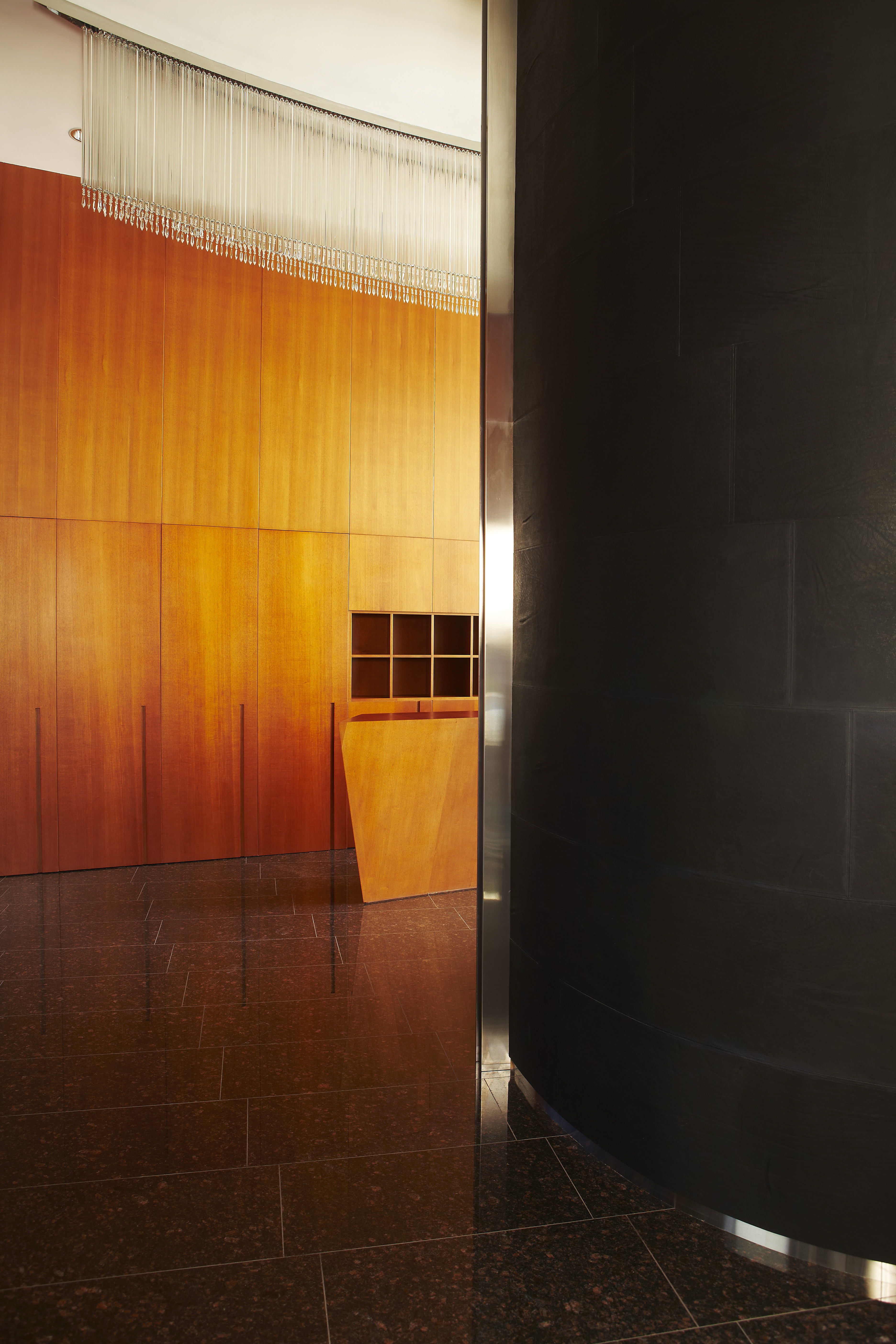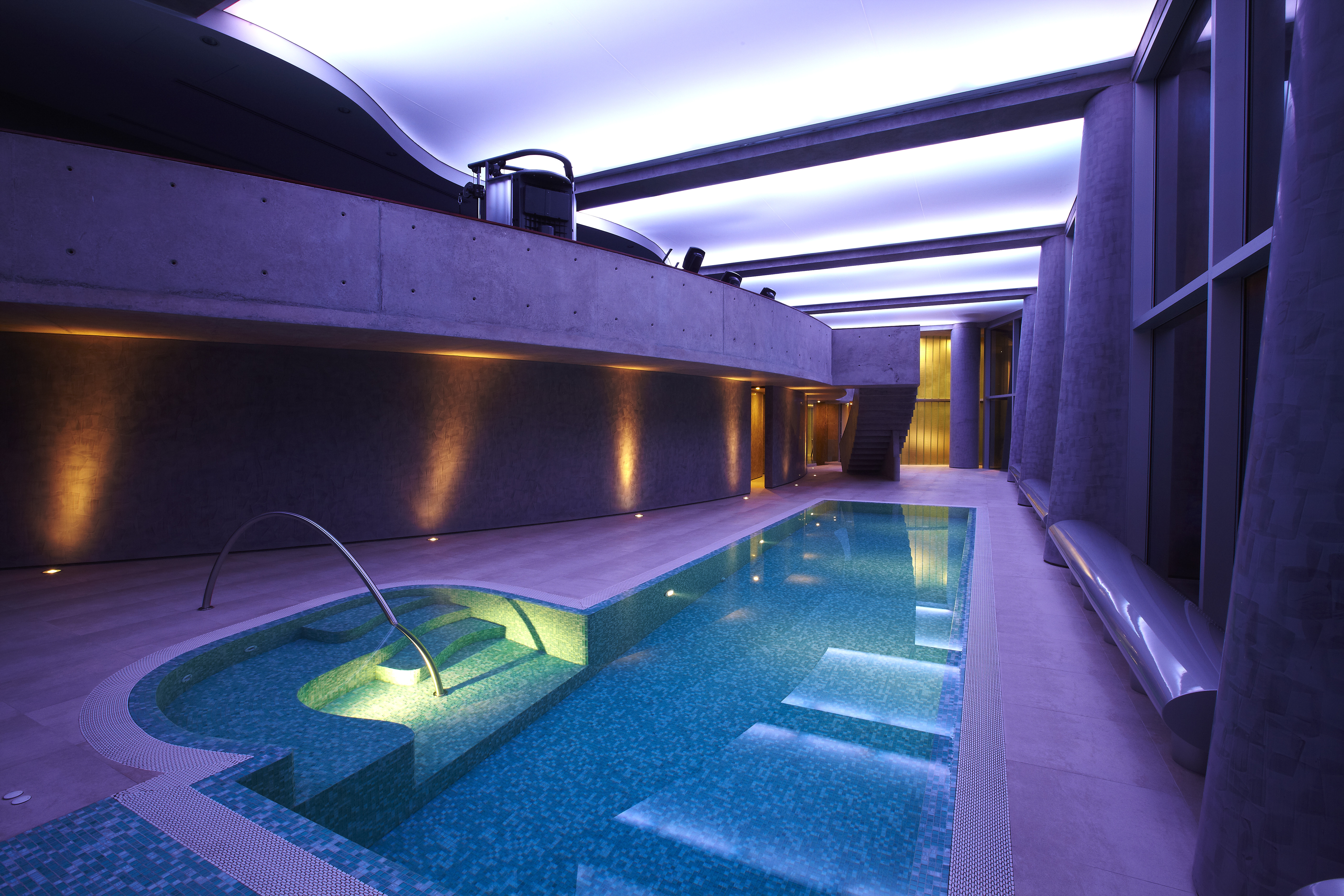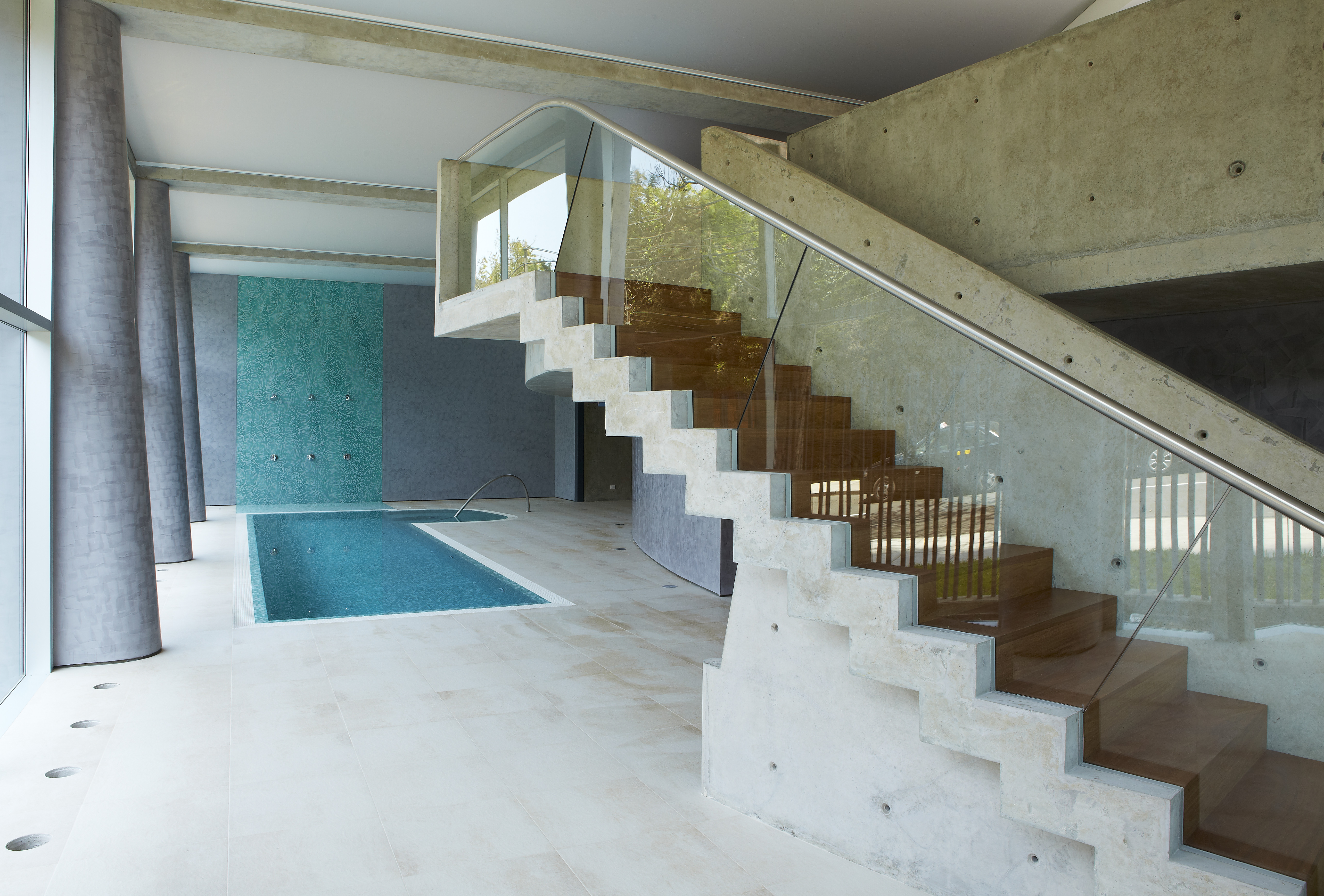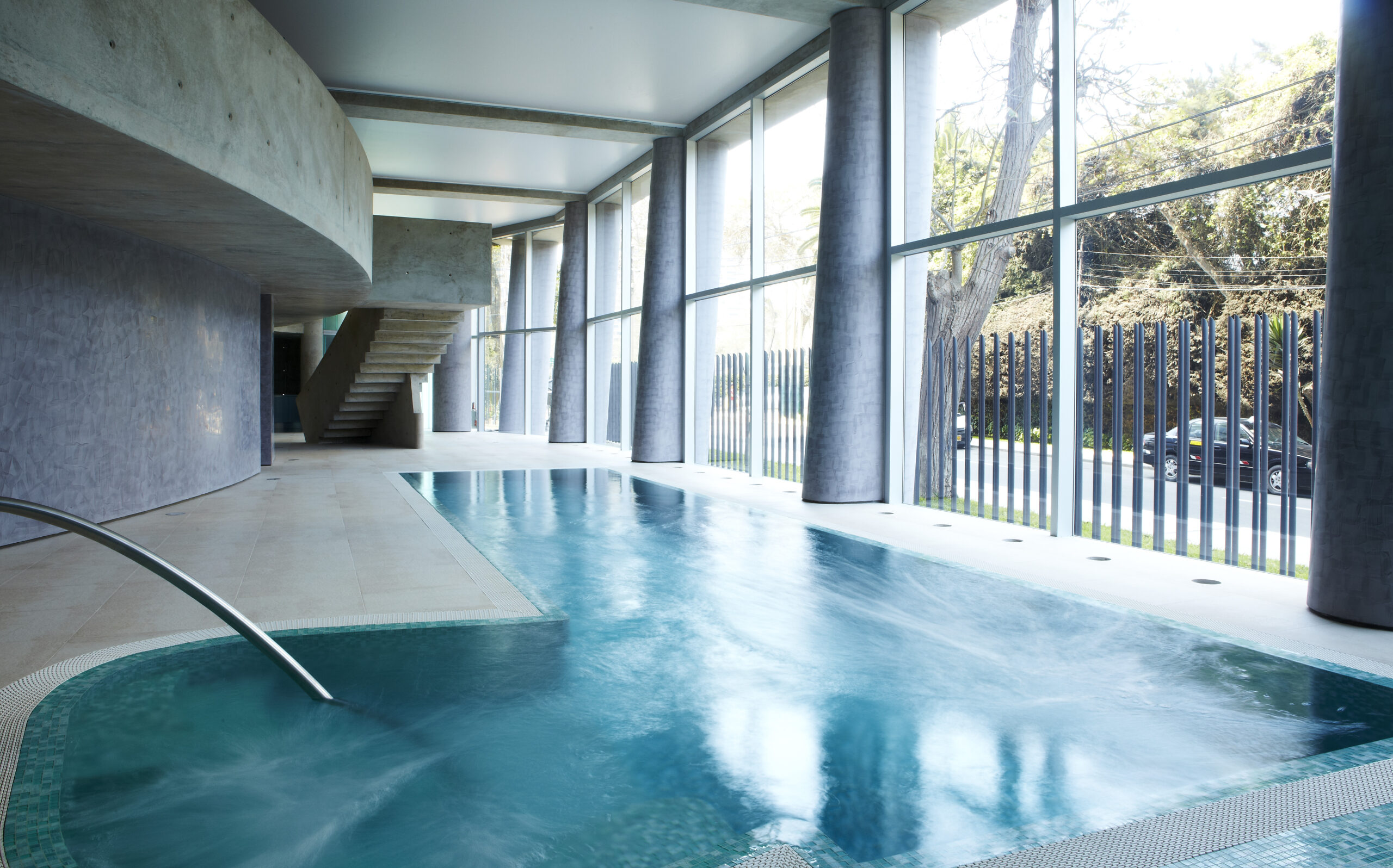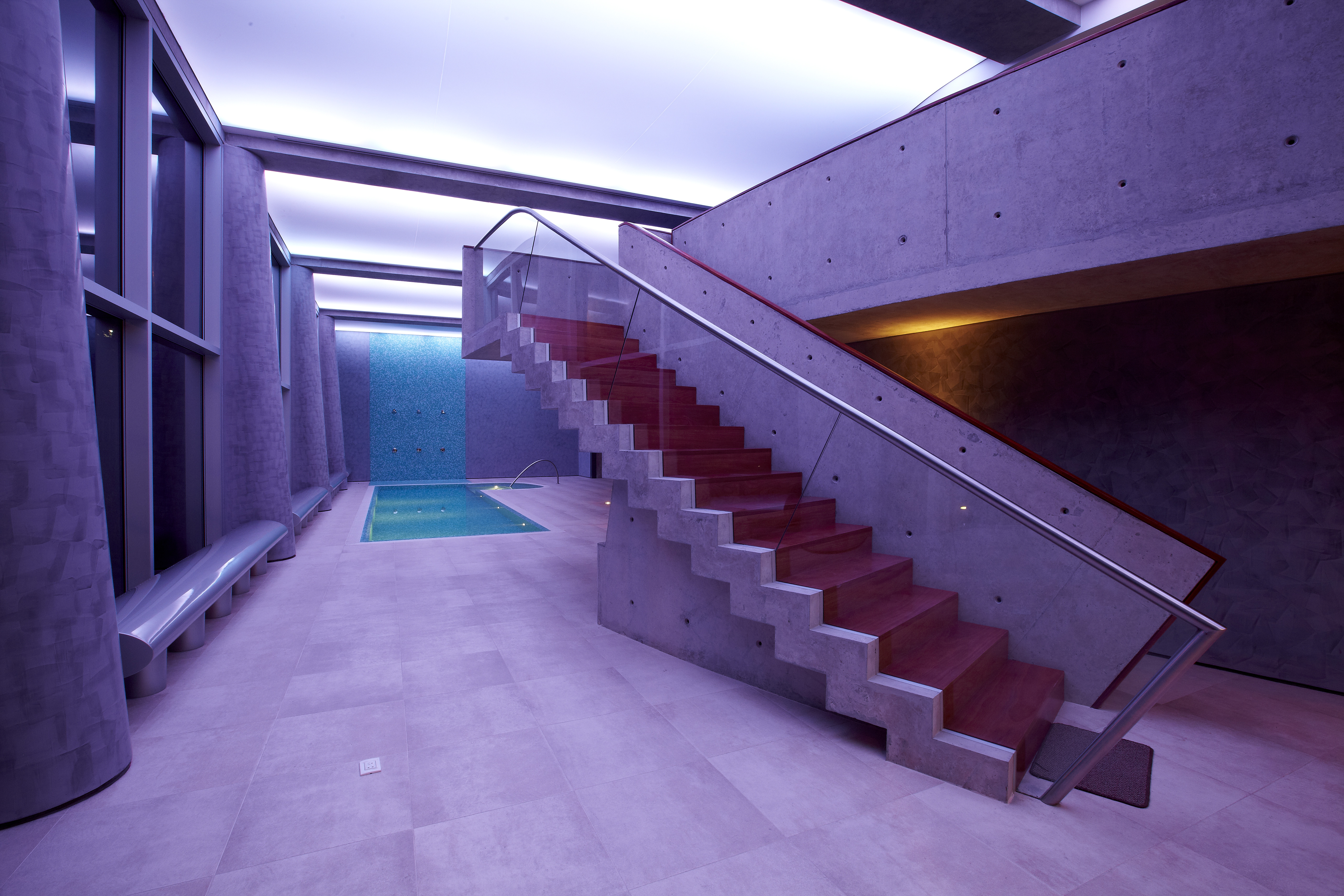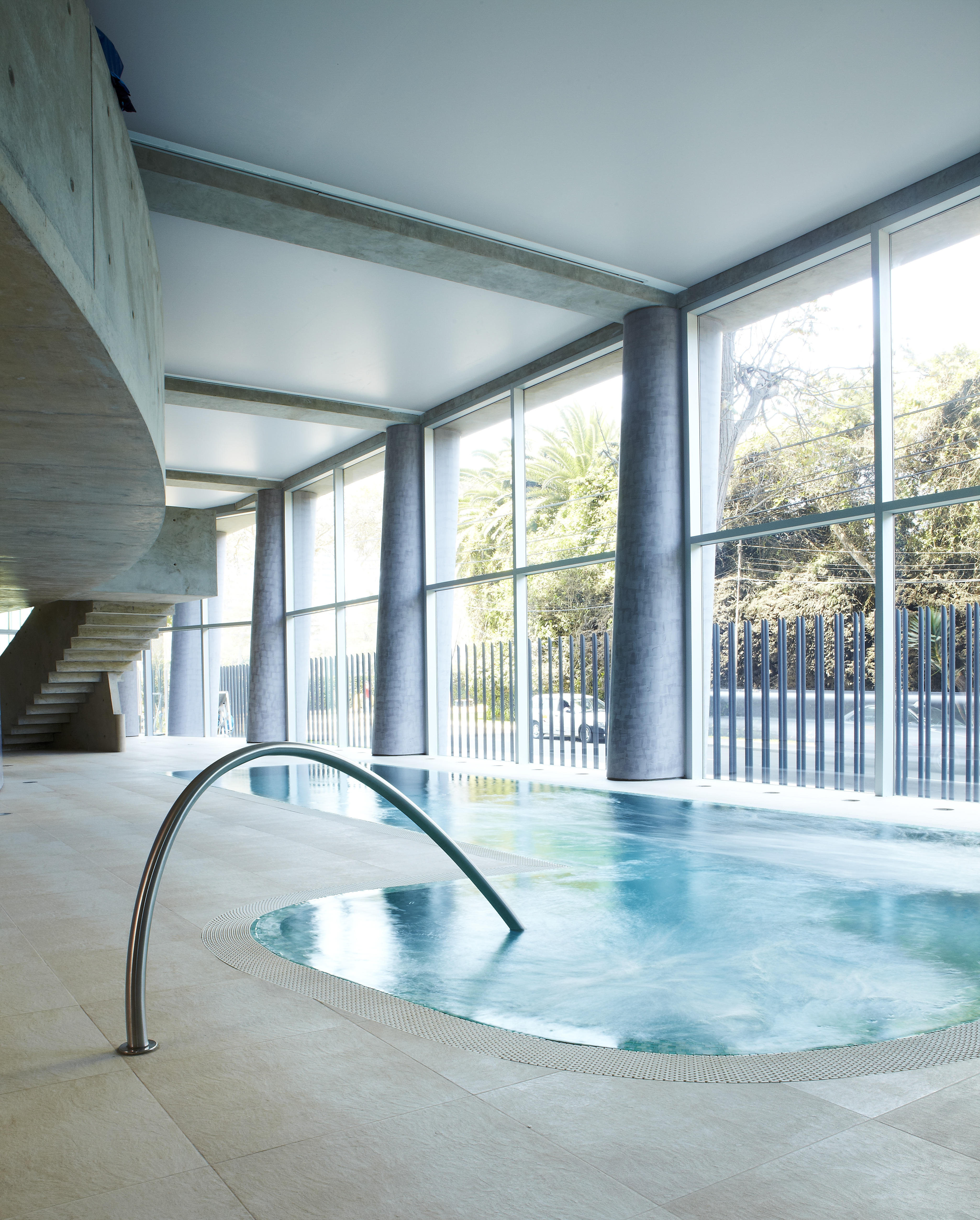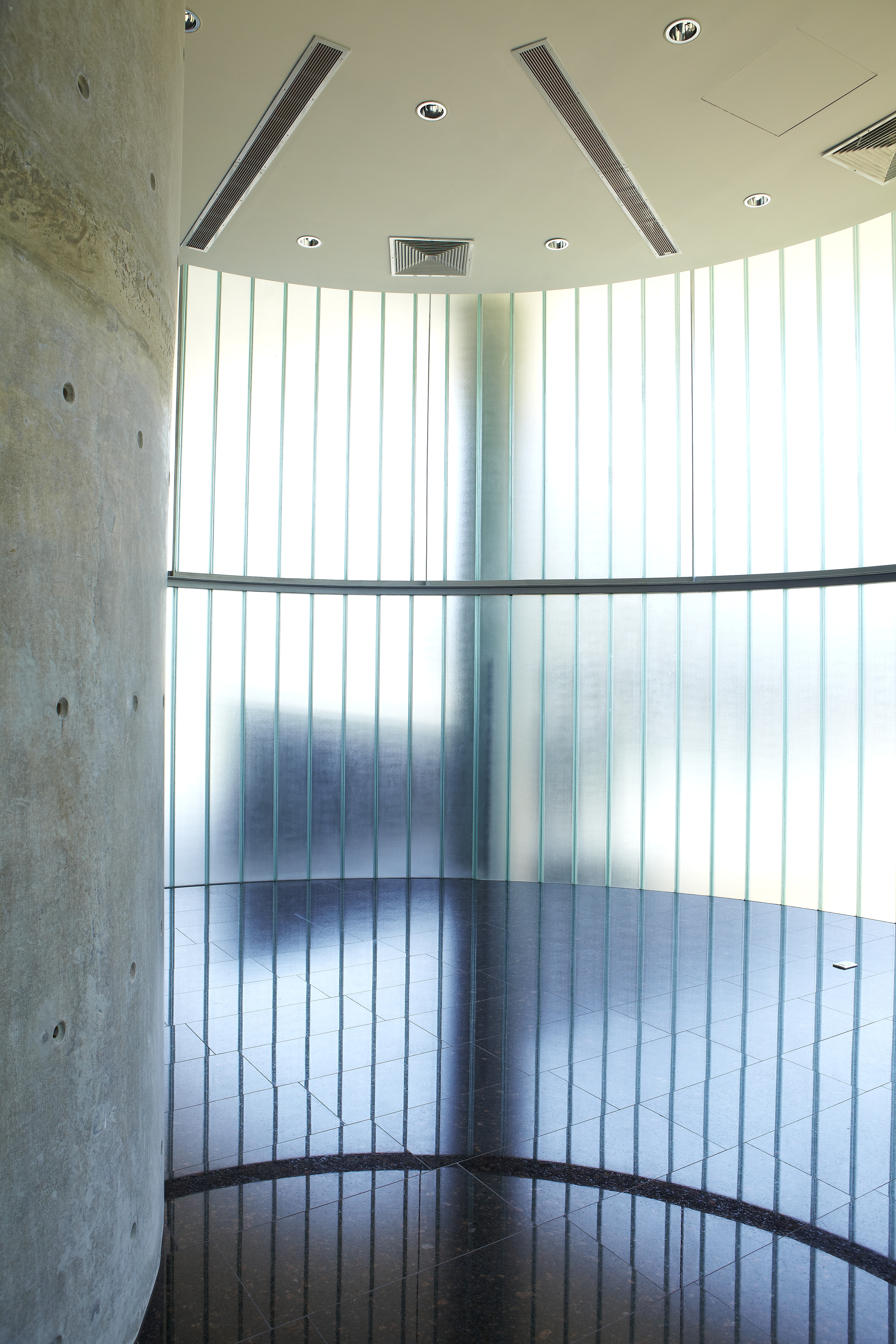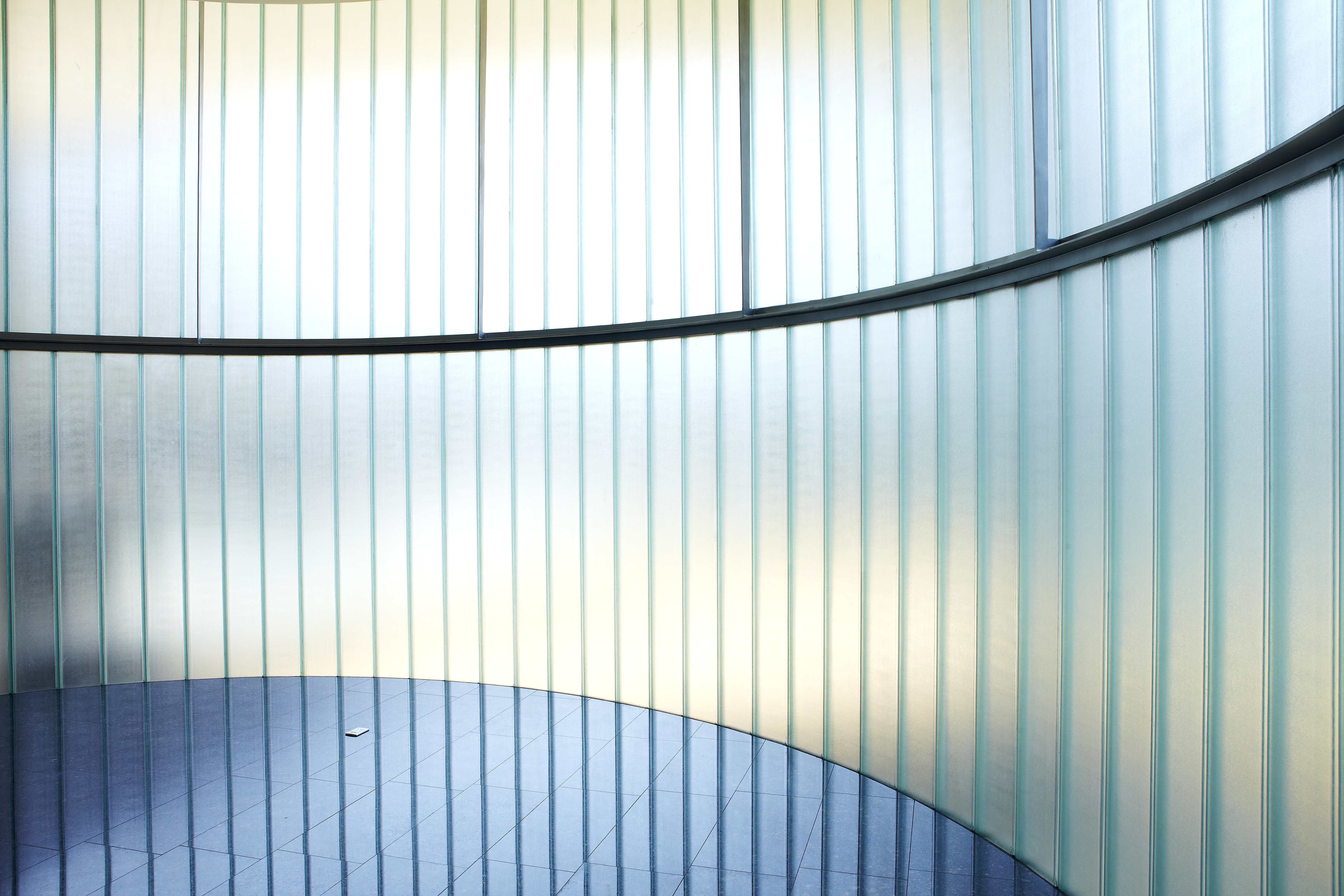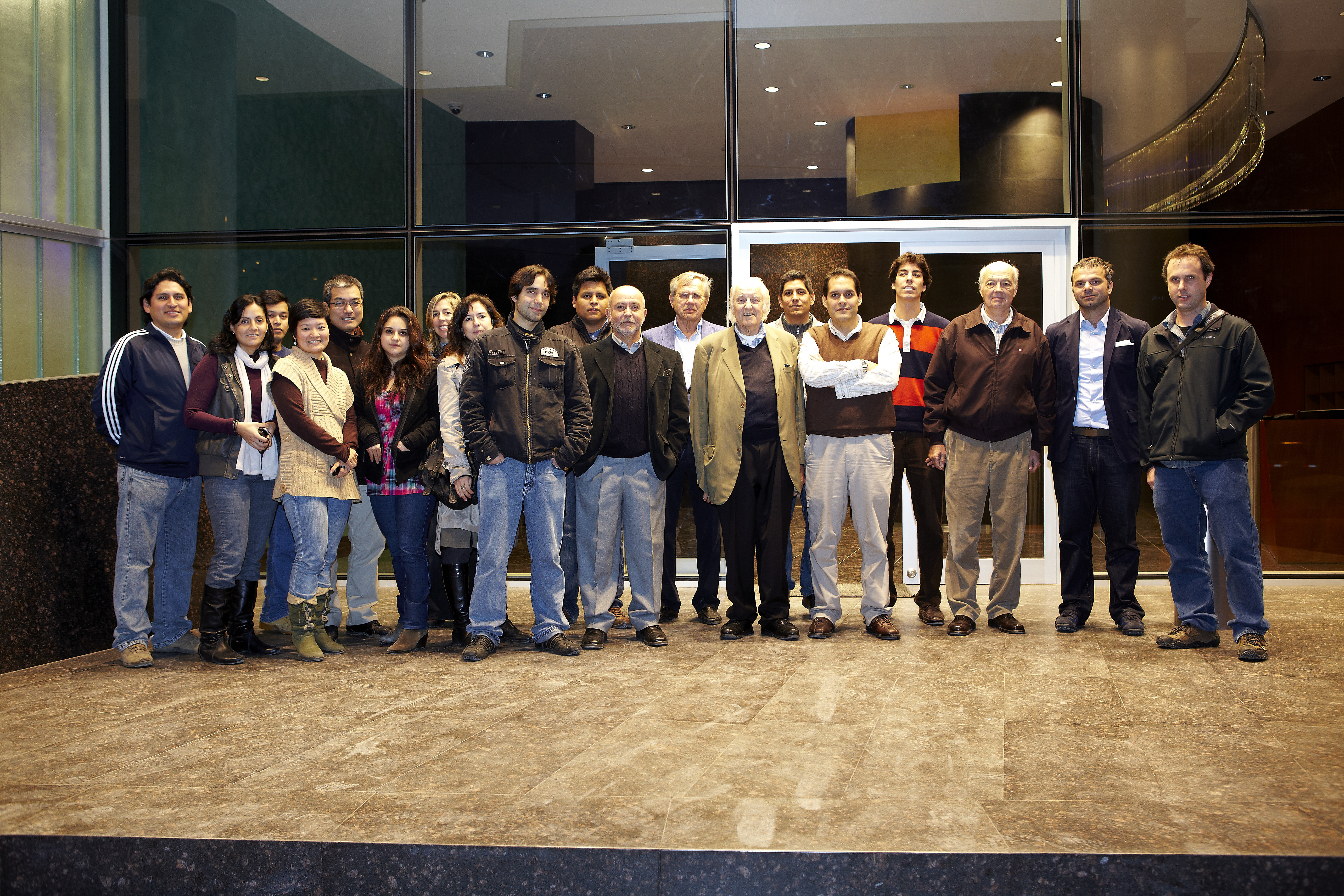 Pezet 515
The Pezet 515 residential building was designed architect Hans Hollein (winner of the Pritzker Prize 1985), and is located in front of a Golf Club in San Isidro district.
Though a dynamic and sculptural design, the building aims to privilege the views towards the El Golf's extensive green area. For this reason, the facade of Pezet avenue was cladded entirely with glass curtain wall, and the facade of Clement street presents a wooden composition baptized as the "barcode" due to its random pattern of vertical bars; This "barcode" allows to maintain the views towards El Golf on the side face, and at the same time it provides privacy to the spaces.
Project Info:
Architecture: HANS HOLLEIN & Partner ZT-GmbH
Local Architecture: Shell Arquitectos
Client: Inmobiliaria Vitrubio S.A.
Location: Lima, Perú
Status: Completed
Site Area: 1,500 sqm
Project Area: 16,269.73 sqm
Number of Stories: 16
Building Height: 61.10 meters
Typology: Residential
Structure: Seintec
Plumbing: Roberto Pain
Electrical: Víctor Cortijo
Mechanical: Proterm Perú
Gas: Brisergen
Safety: ESSAC
Landscaping: Rafael Cubas
Lighting: Hilite
Project Management: Buckley & Konno
Contractor: Coinsa, Buckley & Konno
Photography: Christoph Monschein, Jorge Ezquiroz
HANS HOLLEIN & Partner ZT-GmbH: Hans Hollein, Ulf Klotz, Christoph Monschein, Martin Rapp
Shell Arquitectos: Alejandro Shell, Rafael Mispireta, Felipe Carbonell, Cesar Silva, Lissette Vilela, Martin Neuenschwander, Maga Guanilo, Angie Terukina