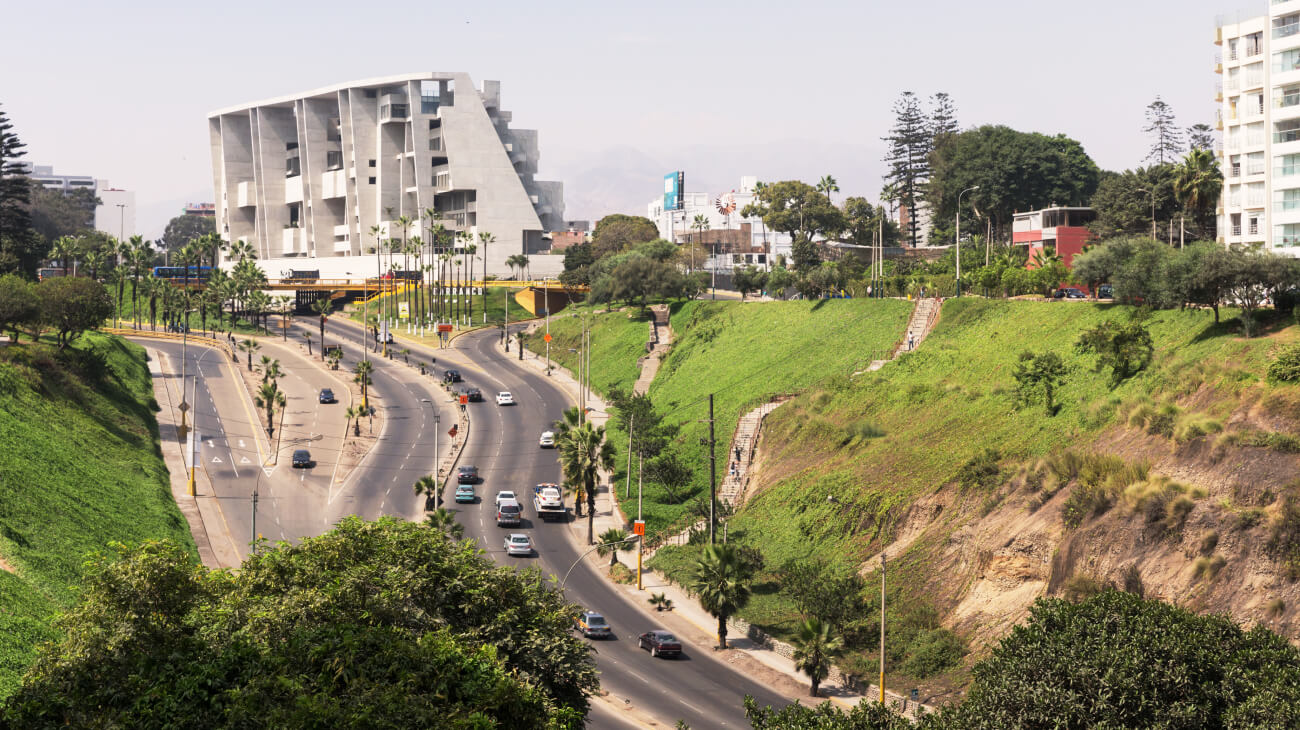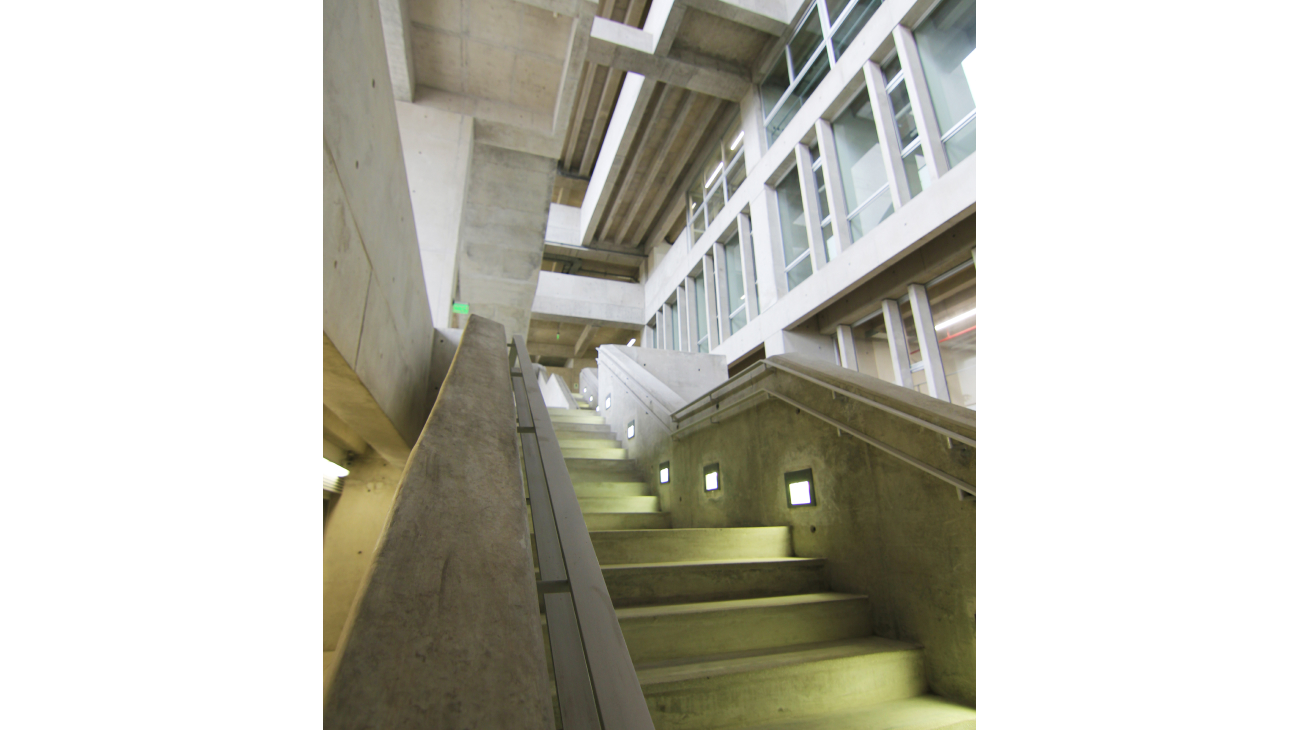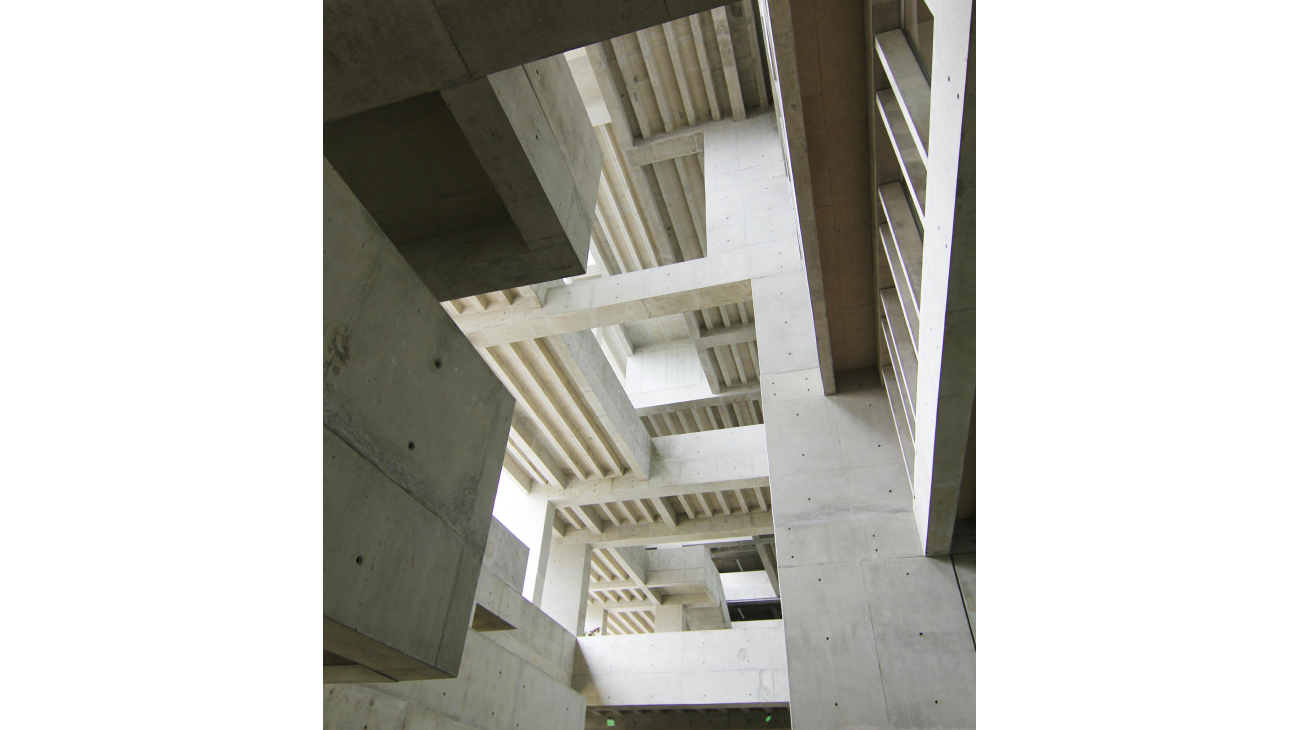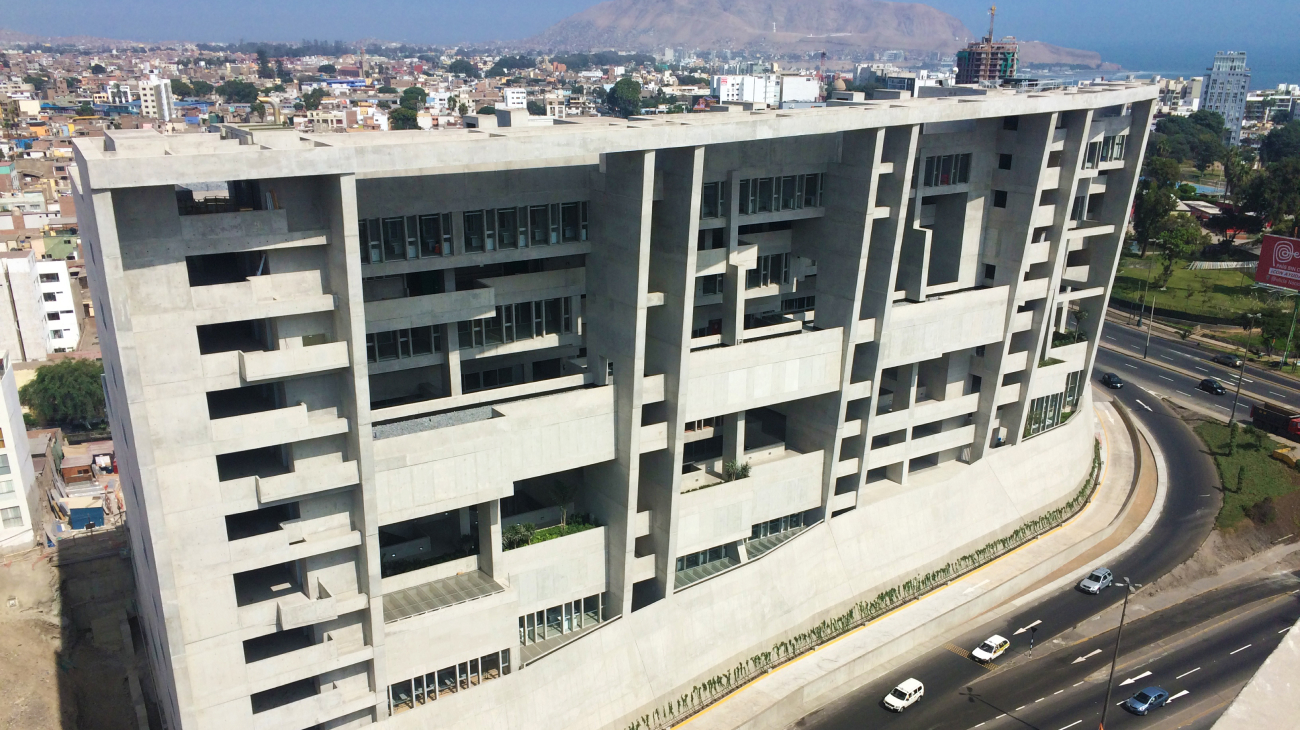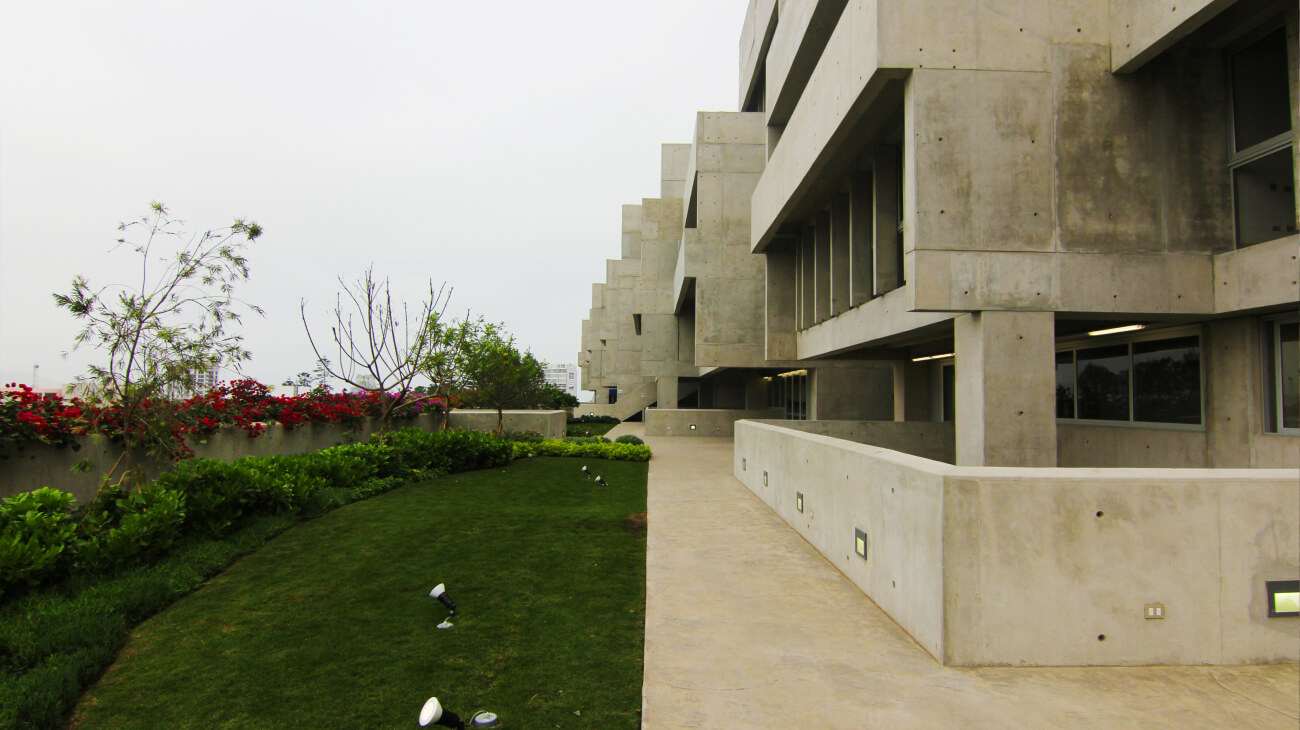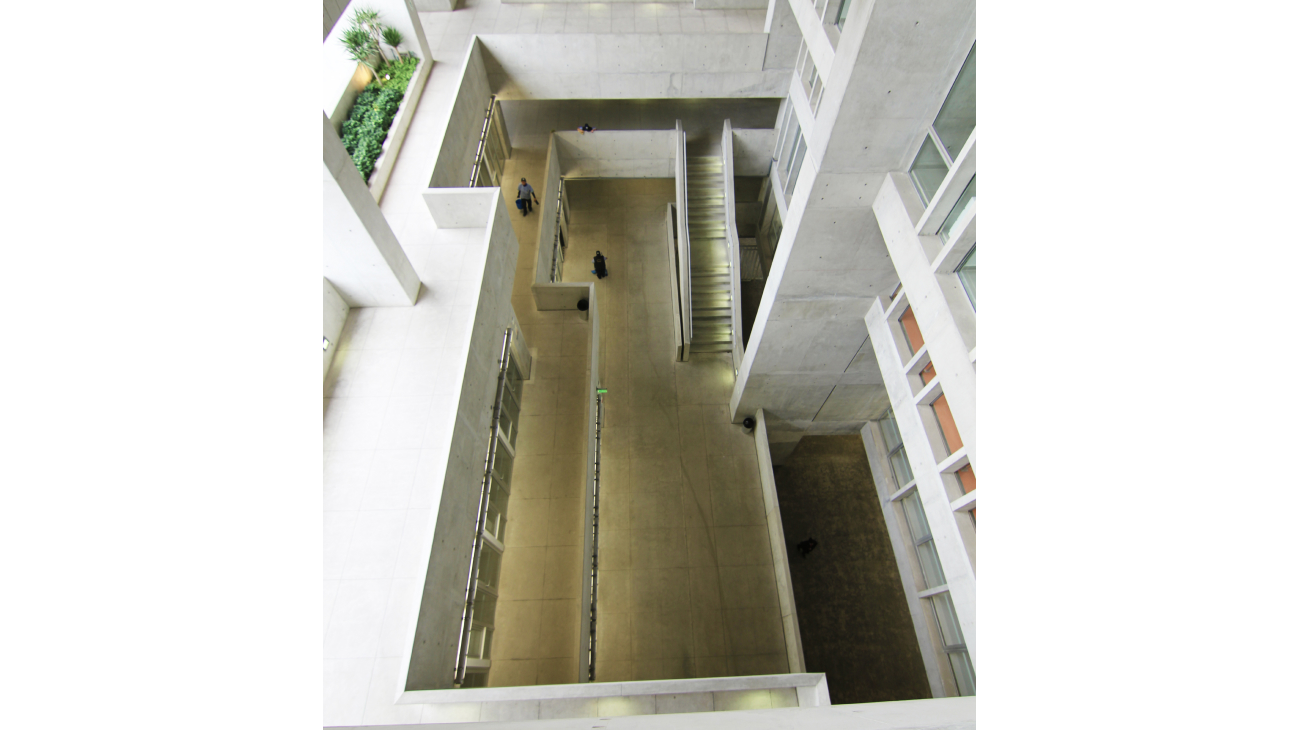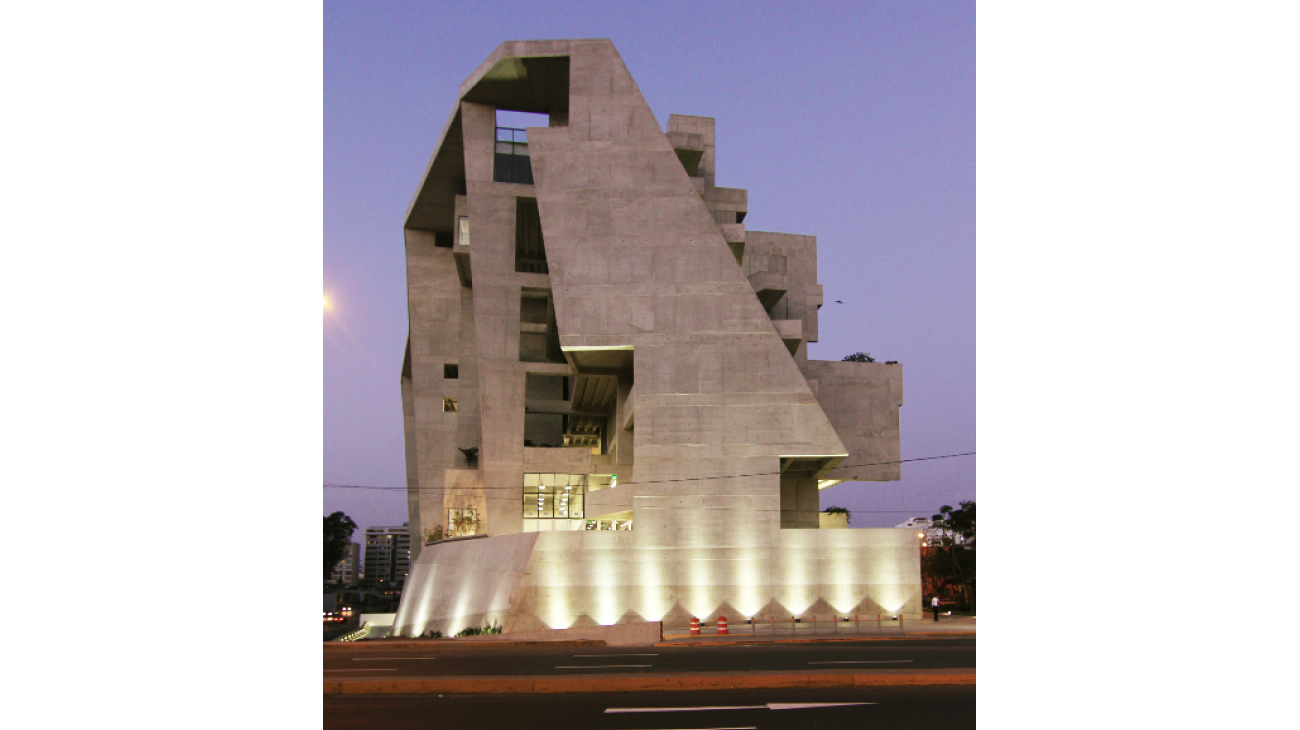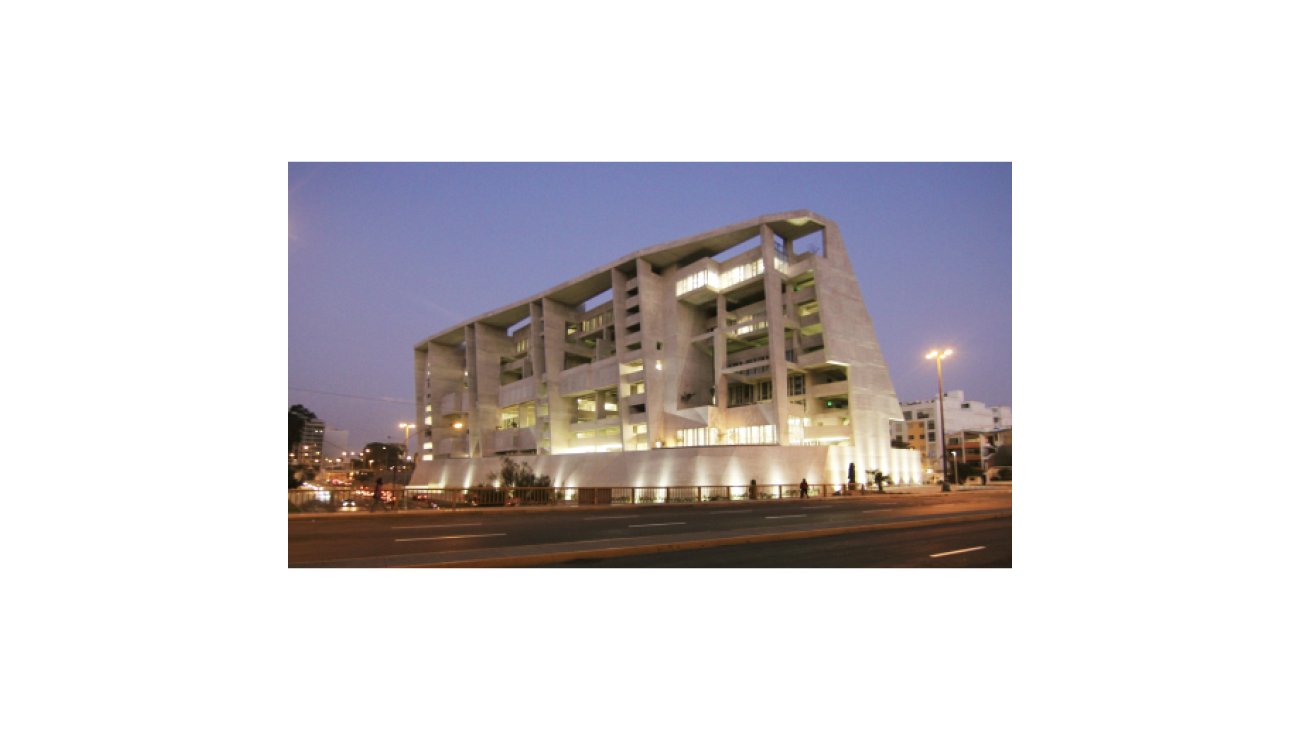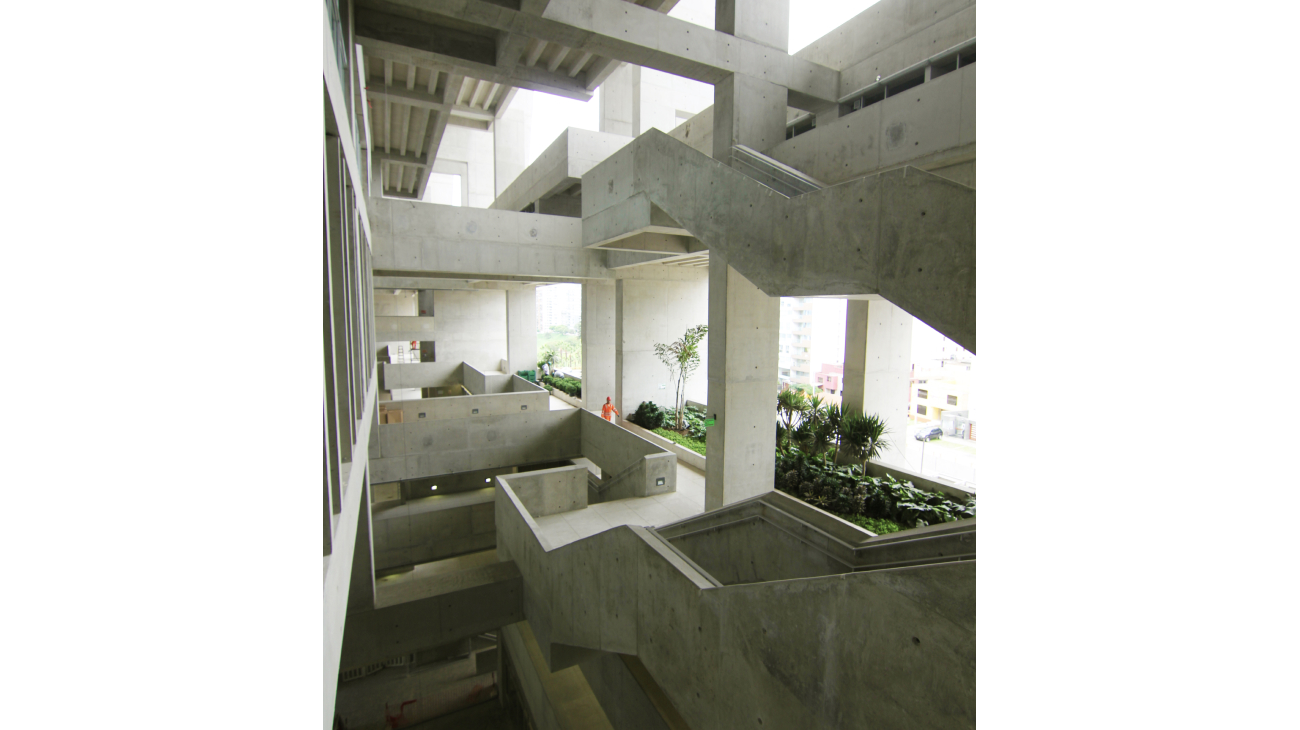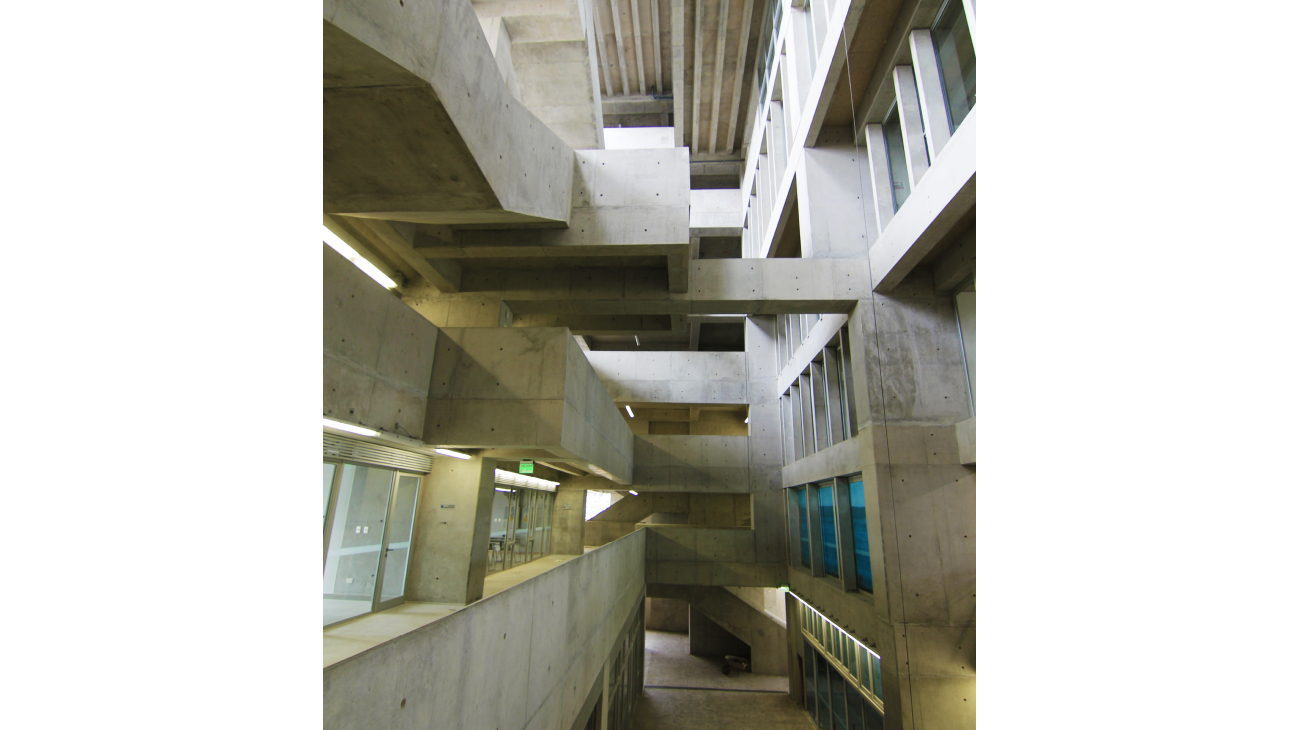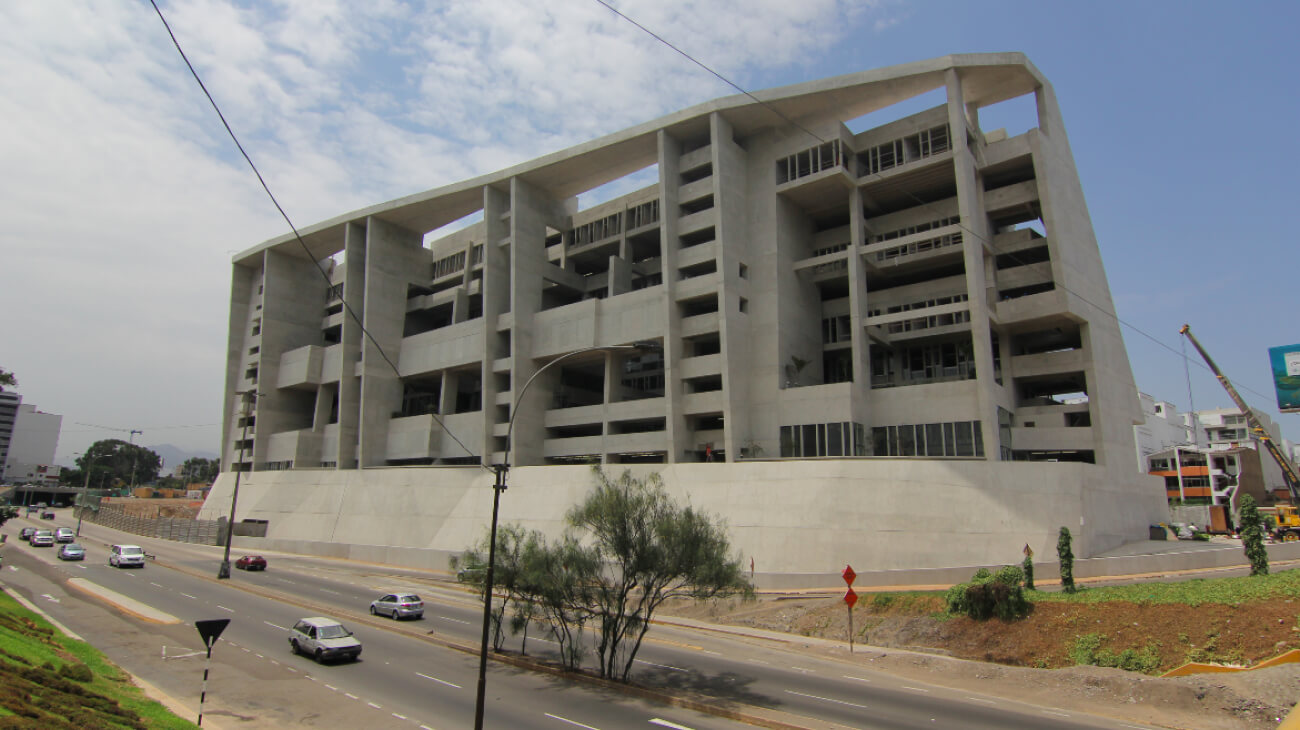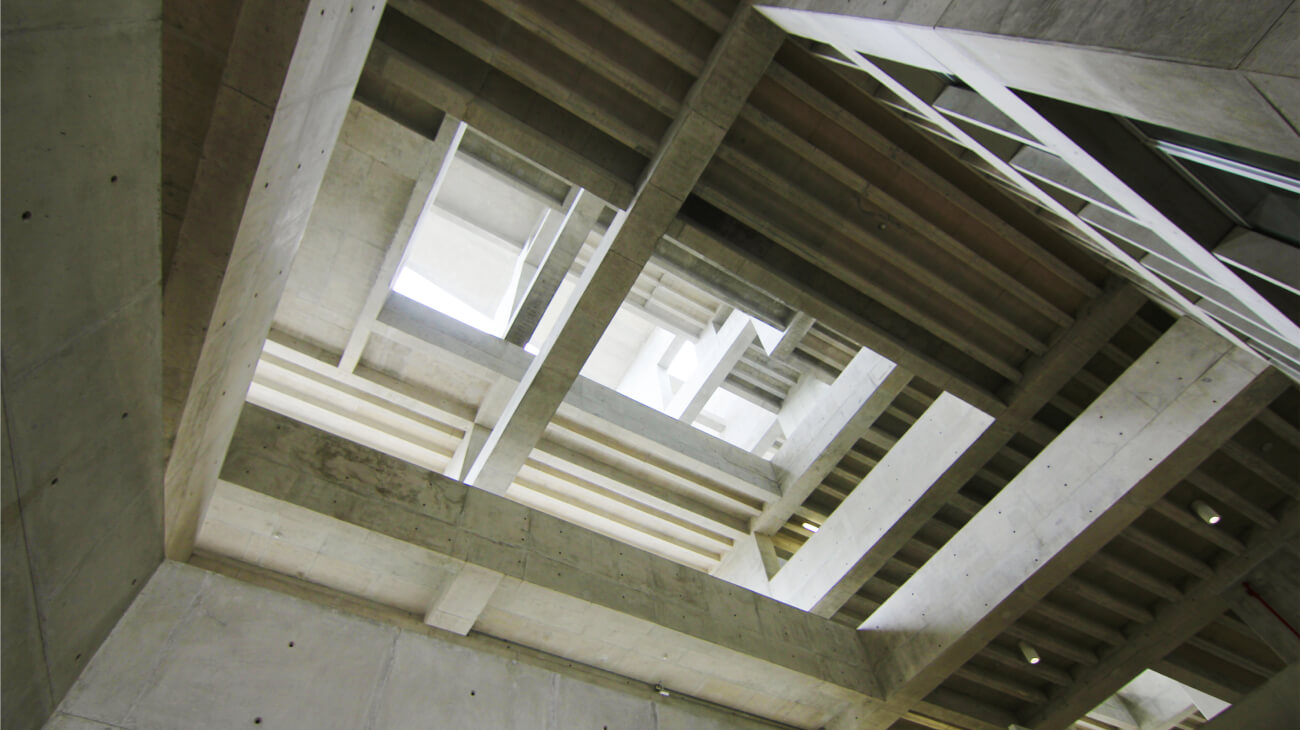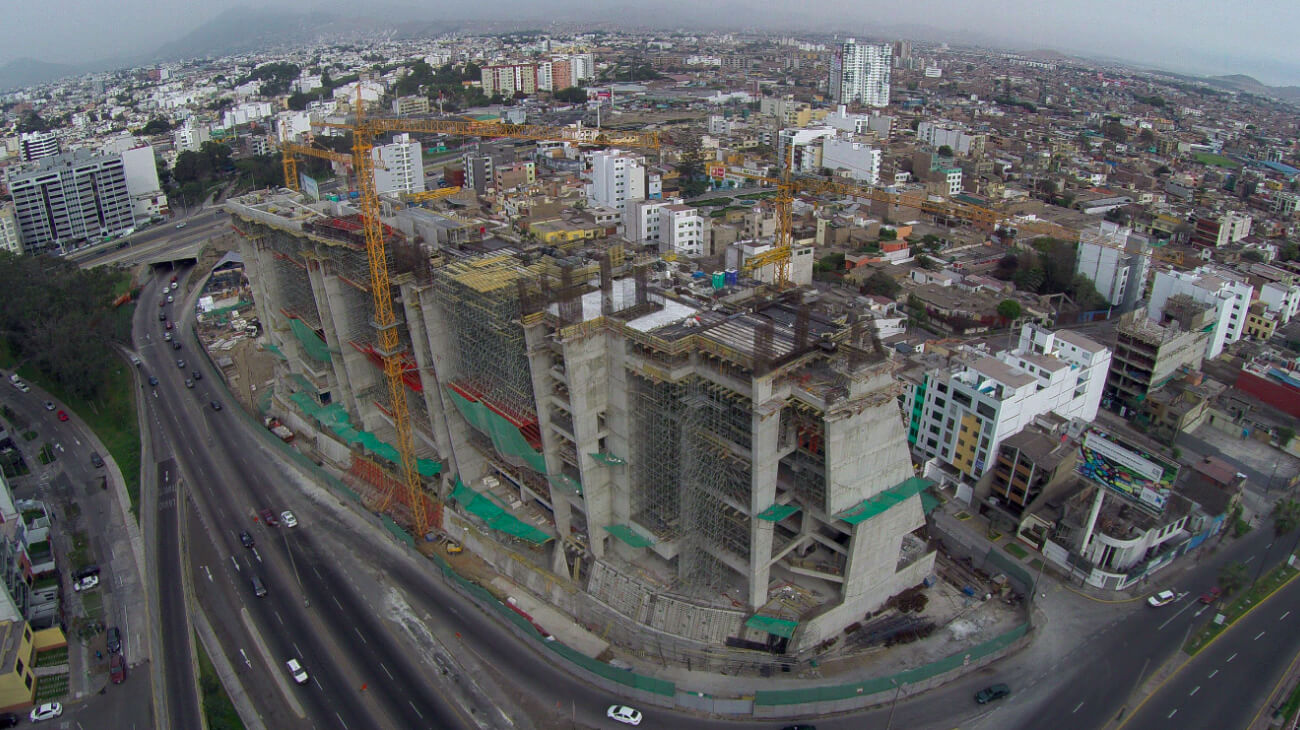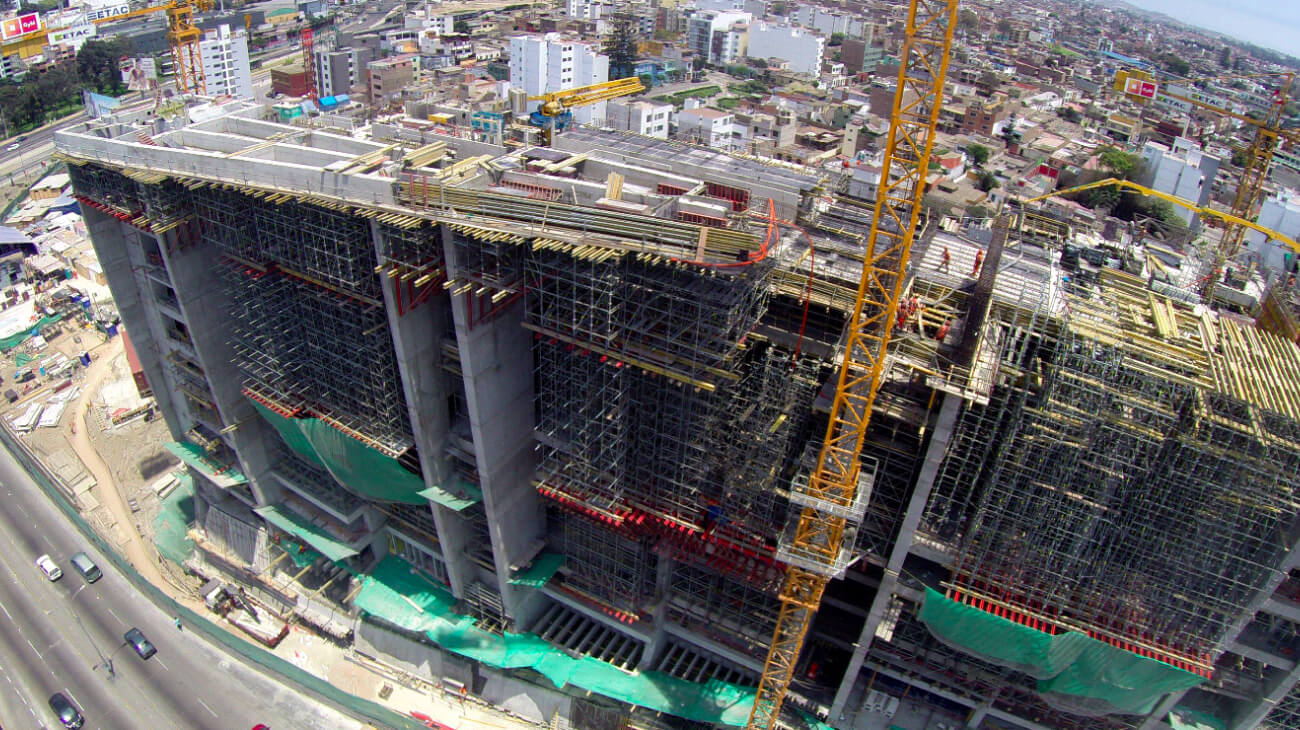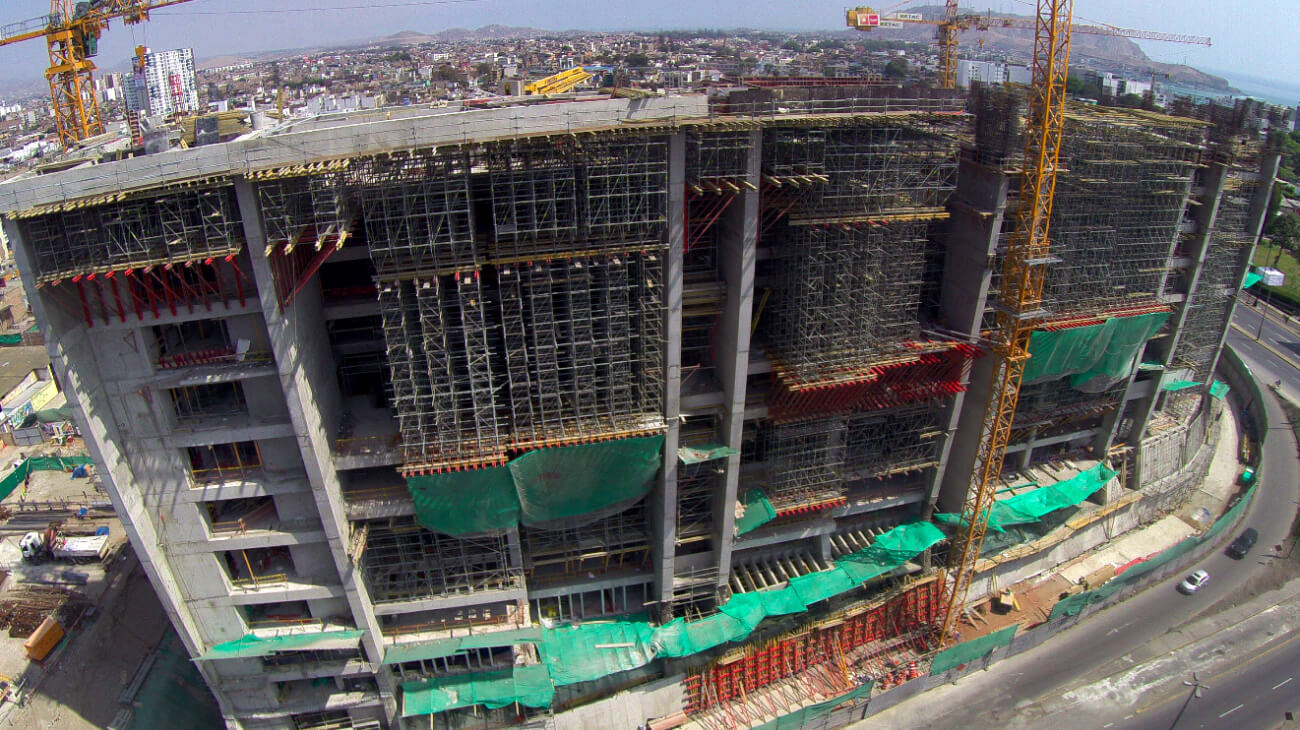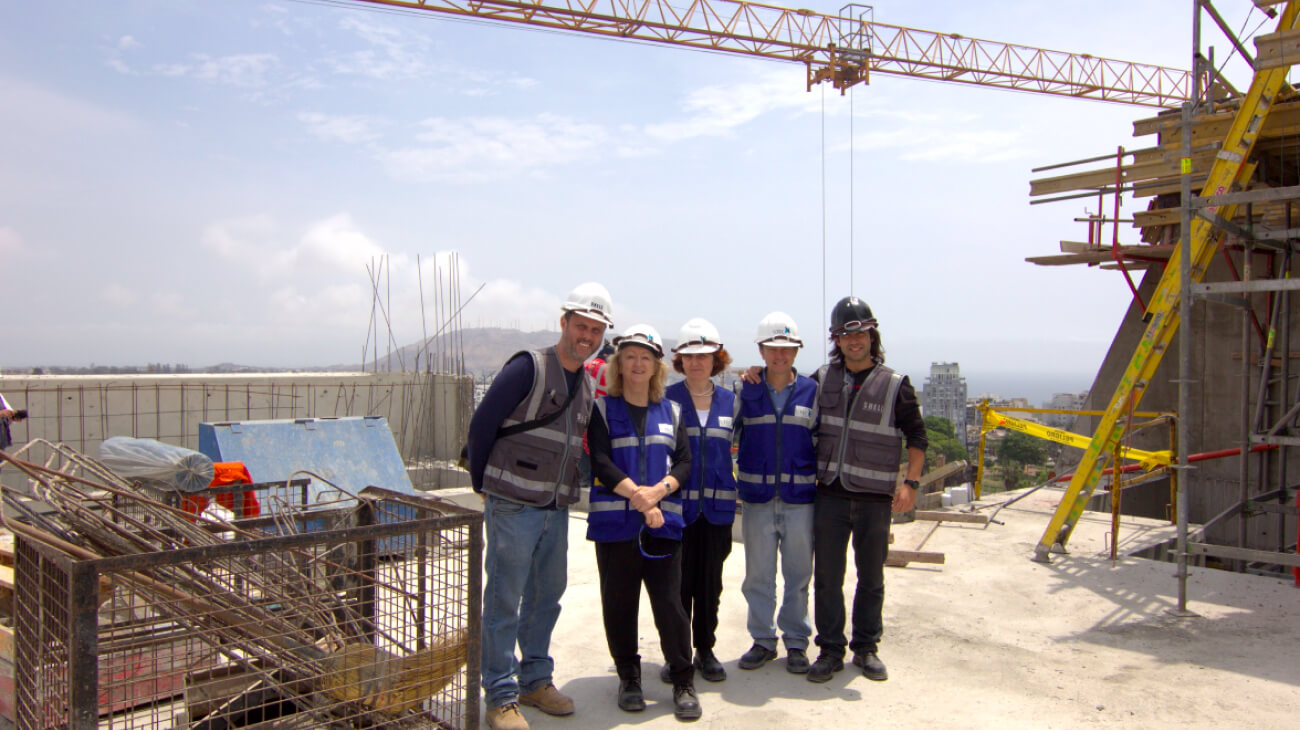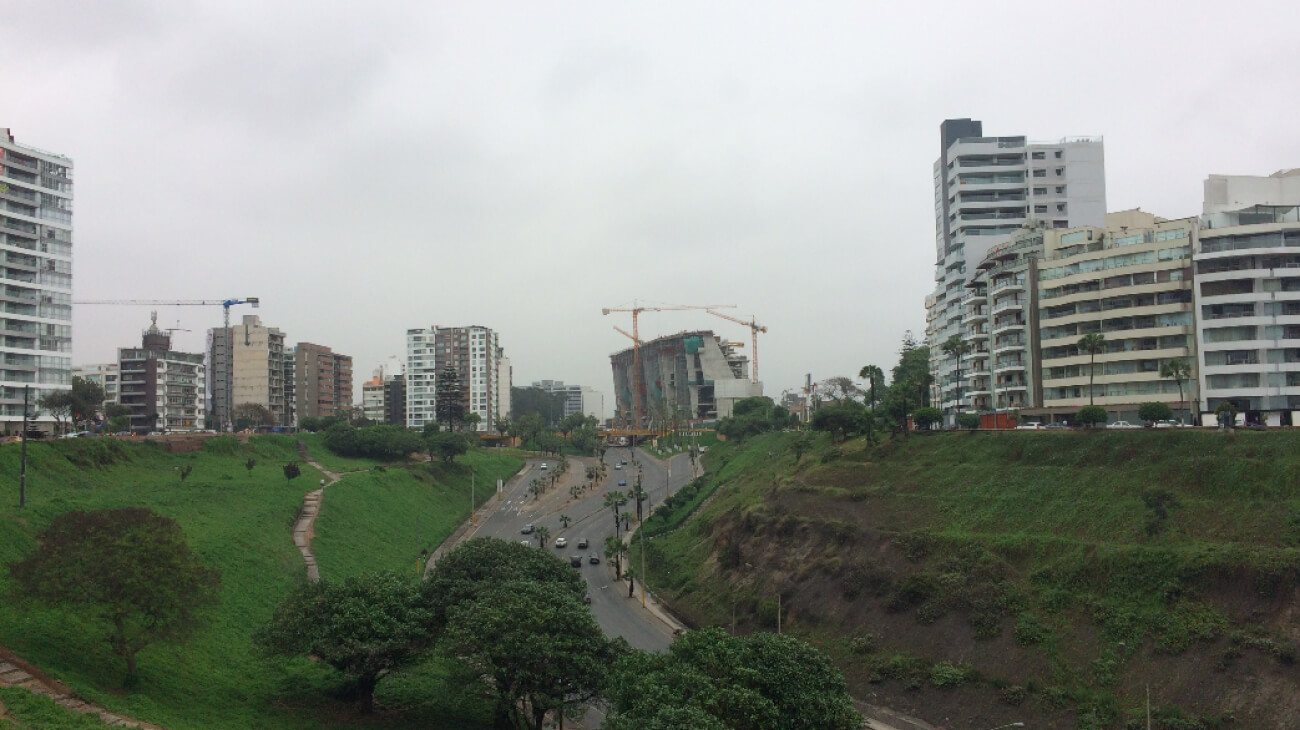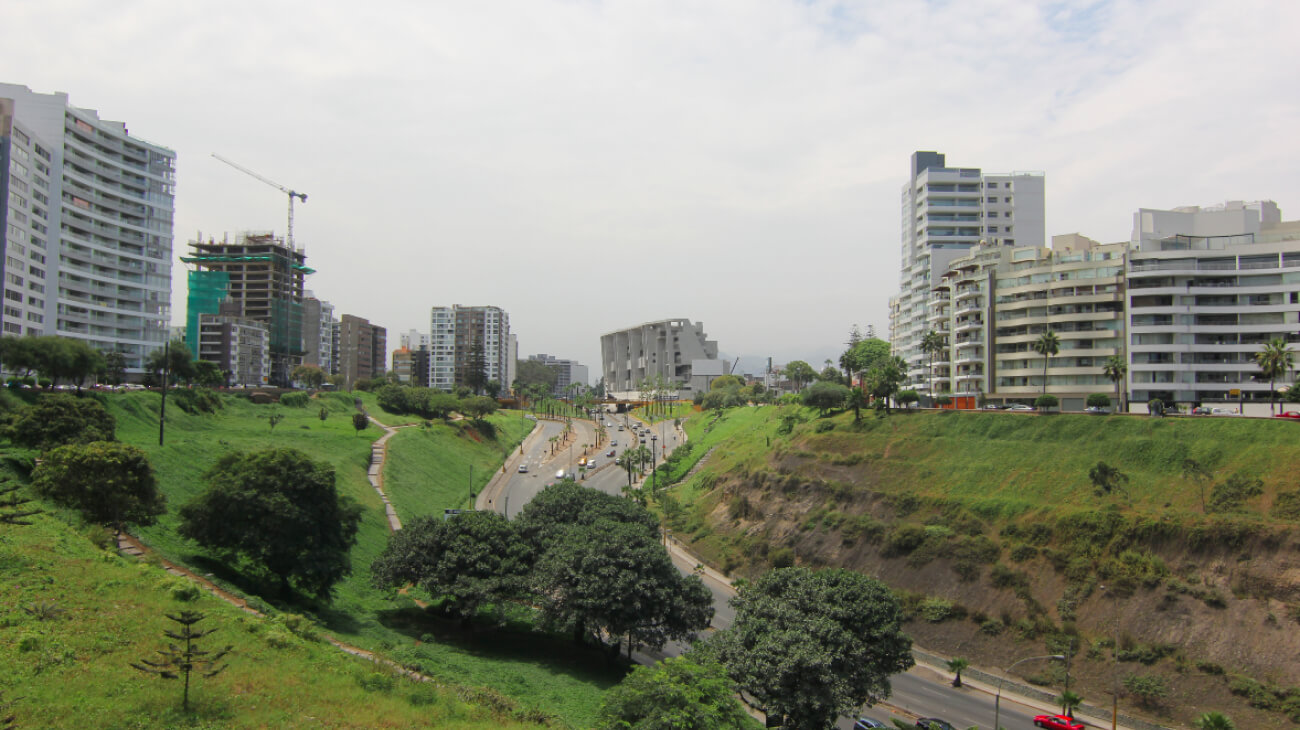 University of Engineering and Technology (UTEC)
The building of the University of Engineering and Technology (UTEC) is the winning design of the international competition held by the institution in 2011, which was won by the team of Grafton Architects, led by architects Yvonne Farrel and Shelley McNamara (2020 Pritzker Prize). The building concept is that of a "man-made cliff", alluding to its geographical location (as an extension of the Costa Verde cliffs), and its materiality (predominantly exposed concrete). The building presents an open architecture, without enclosure on the façade, so that the user can feel related to the outside at all times. The north face is protected from the sun thanks to its cantilevered canopy roof, and the south face presents a terracing section with green areas that helps to control the scale towards the Barranco district.
In 2016, the building was awarded by the Royal Institute of British Architects (RIBA) with the RIBA International Prize and RIBA Award for International Excellence.
Project Info:
Architecture: Grafton Architects
Local Architecture: Shell Arquitectos
Award: RIBA International Prize and RIBA Award for International Excellence 2016
Client: Universidad de Ingenieria y Tecnología – UTEC
Location: Lima, Perú
Status: Construction Completed (First Phase)
Site Area: 14,692.50 sqm
Project Area: 68,624.70 sqm (Phases 1 & 2)
Number of Stories: 10
Building Height: 43 meters
Typology: Educational / University
Environmental Certification: LEED Silver
LEED Consultant: Sumac
Structure: GCAQ Ingenieros Civiles
Plumbing: Equipo G
Electrical: AT consultores
Lighting: Rie Sakata Lighting Designers
Mechanical: Gutiérrez Castillo Ingenieros
Safety: ESSAC
Acoustics: Jimenez & Moreno
Landscaping: Paisaje Vivo
Project Management: GCAQ Ingenieros Civiles
Contractor: GyM
Grafton Architects: Yvonne Farrell, Shelley McNamara, Ger Carty, Simona Castelli, Joanne Lyons, Ivan O'Connell
Shell Arquitectos: Alejandro Shell, Rafael Mispireta, Vladimir Cóndor, Pamela Higa, Margaux Eyssette, Luis Tomassini, Diego de la Vega