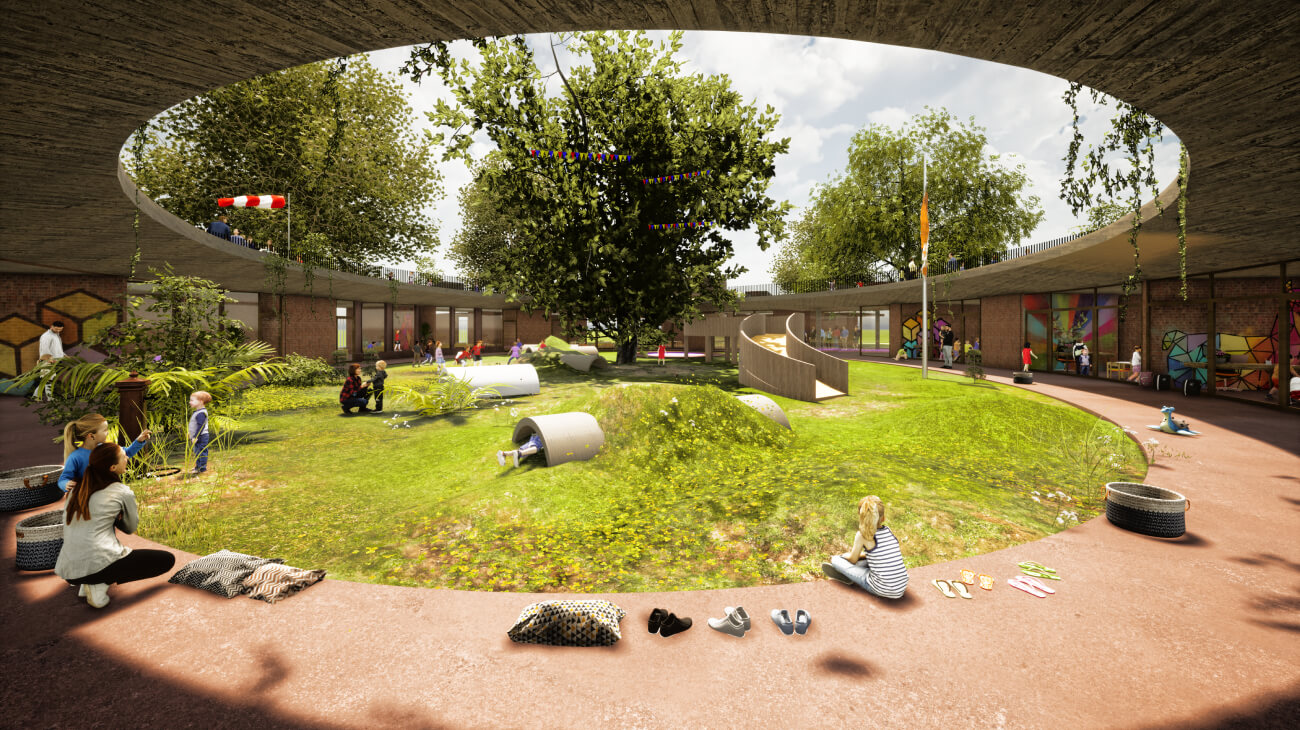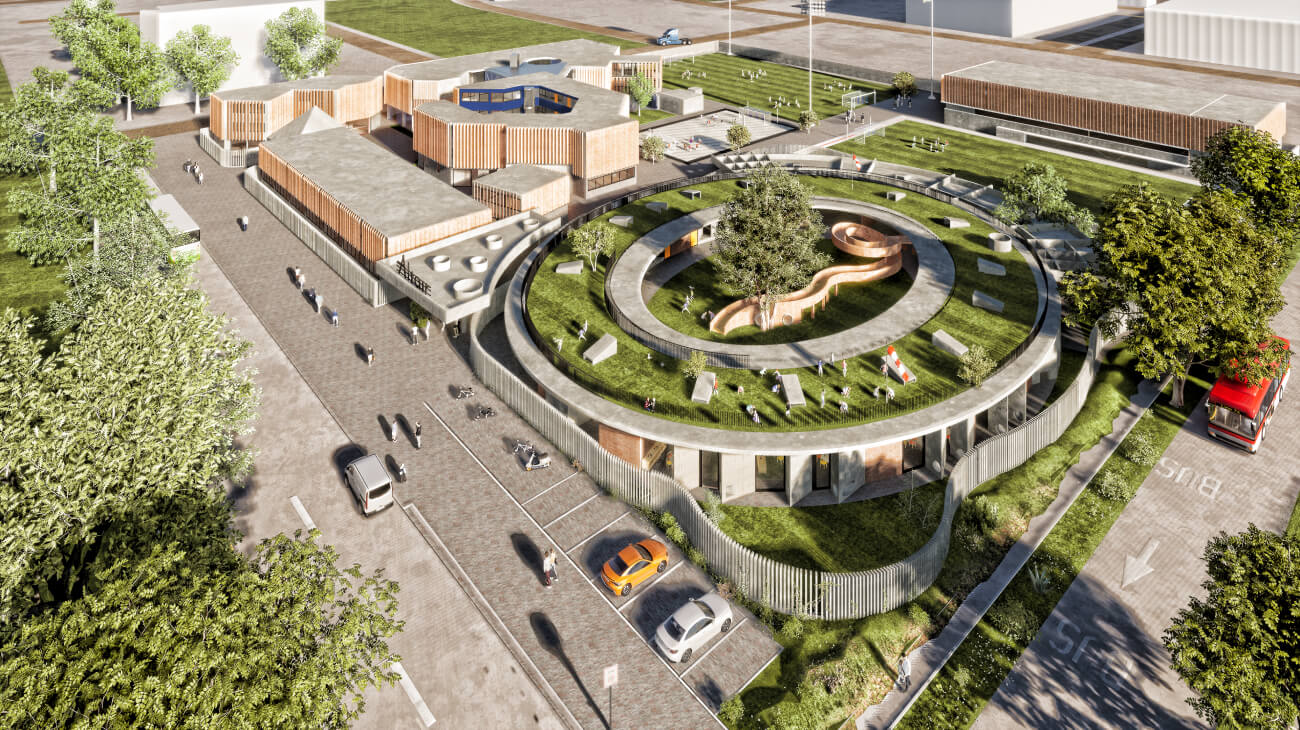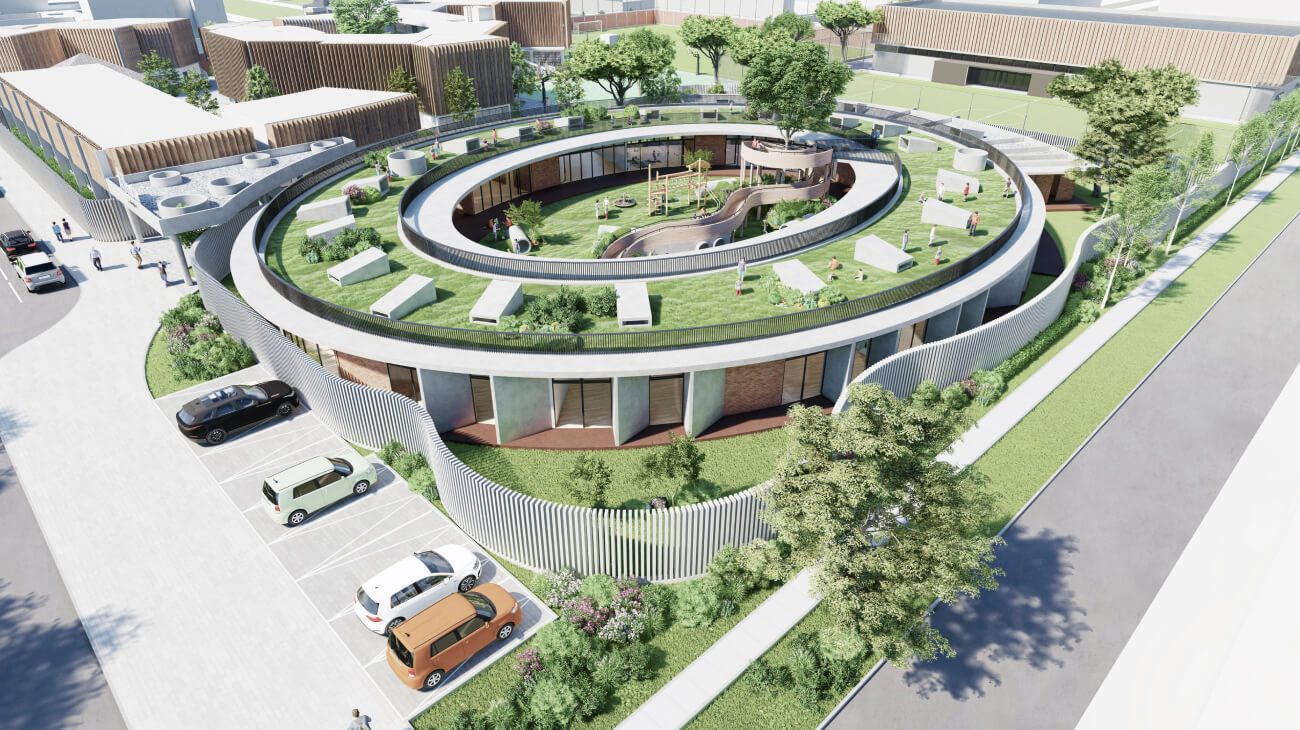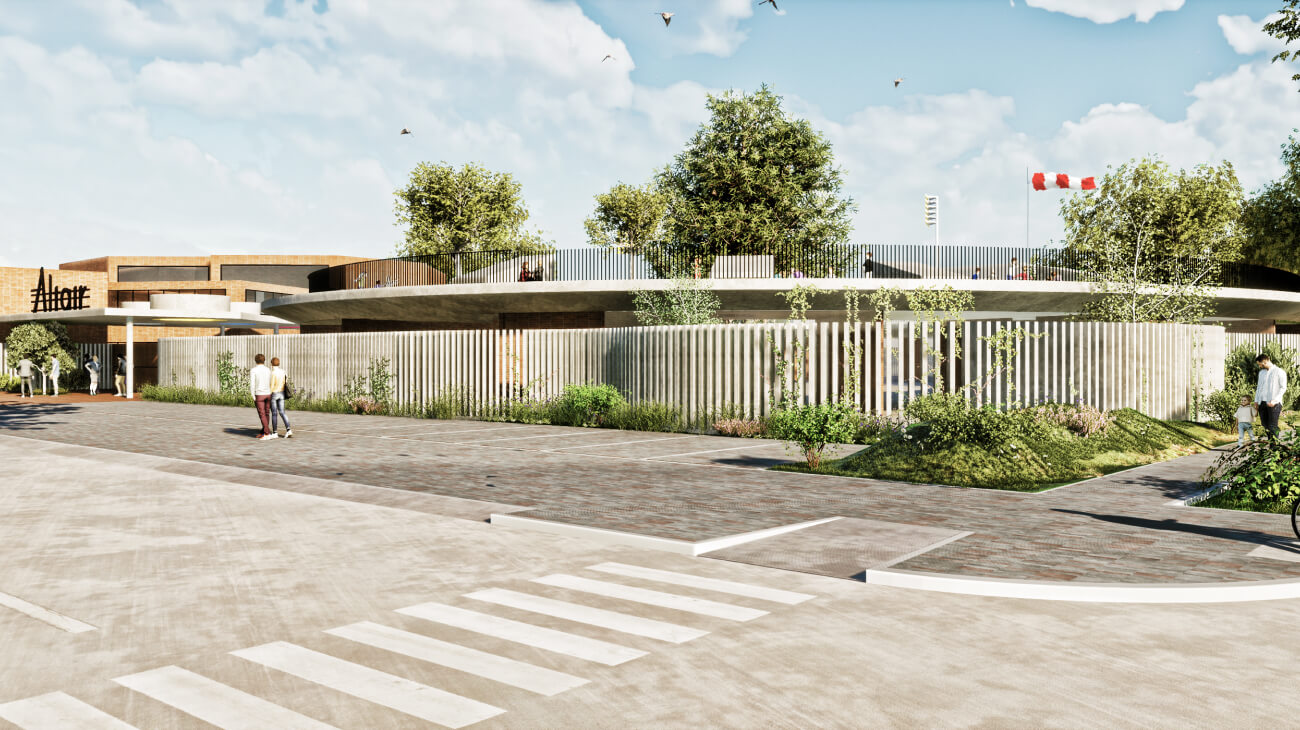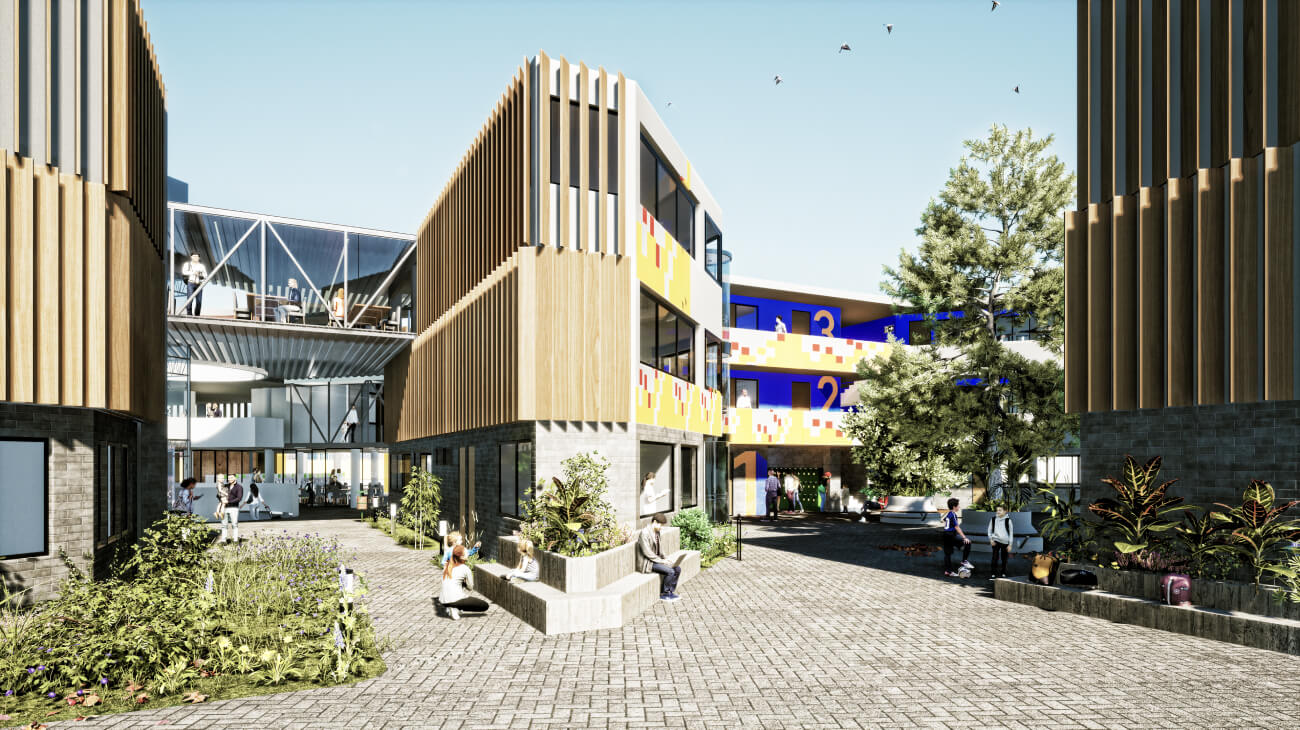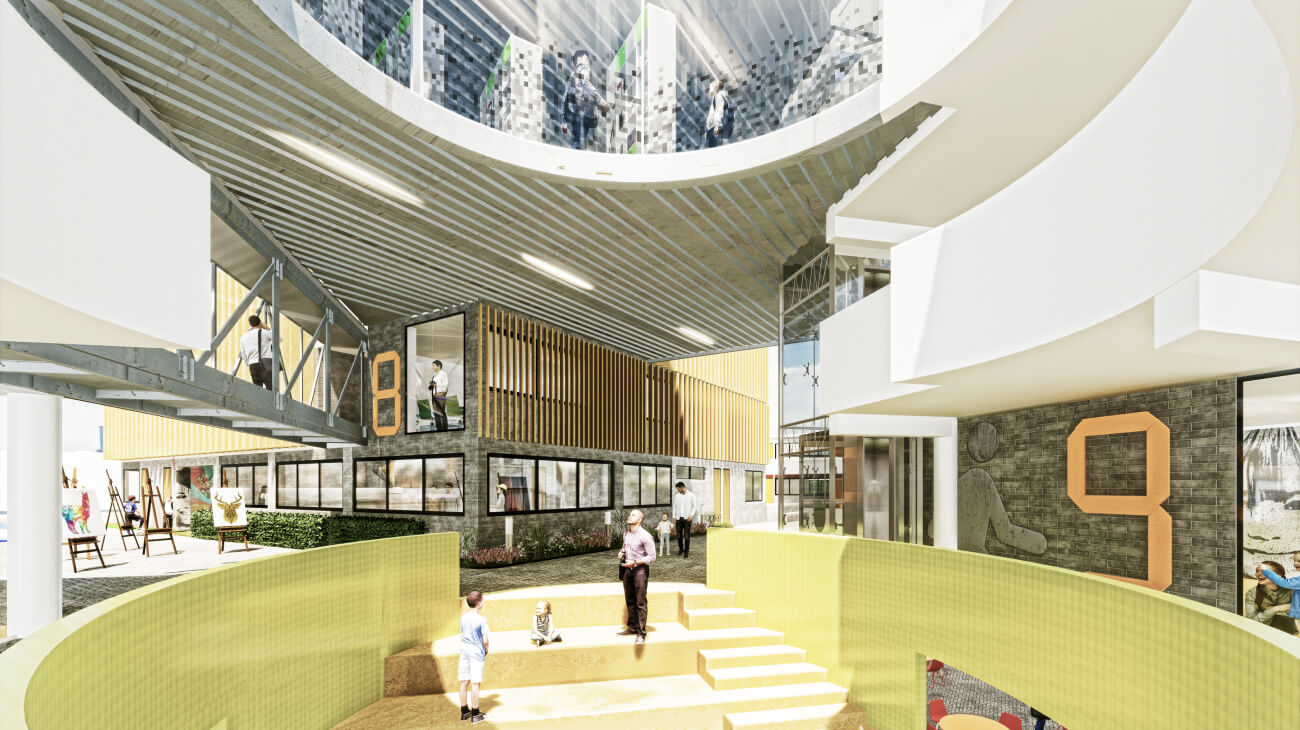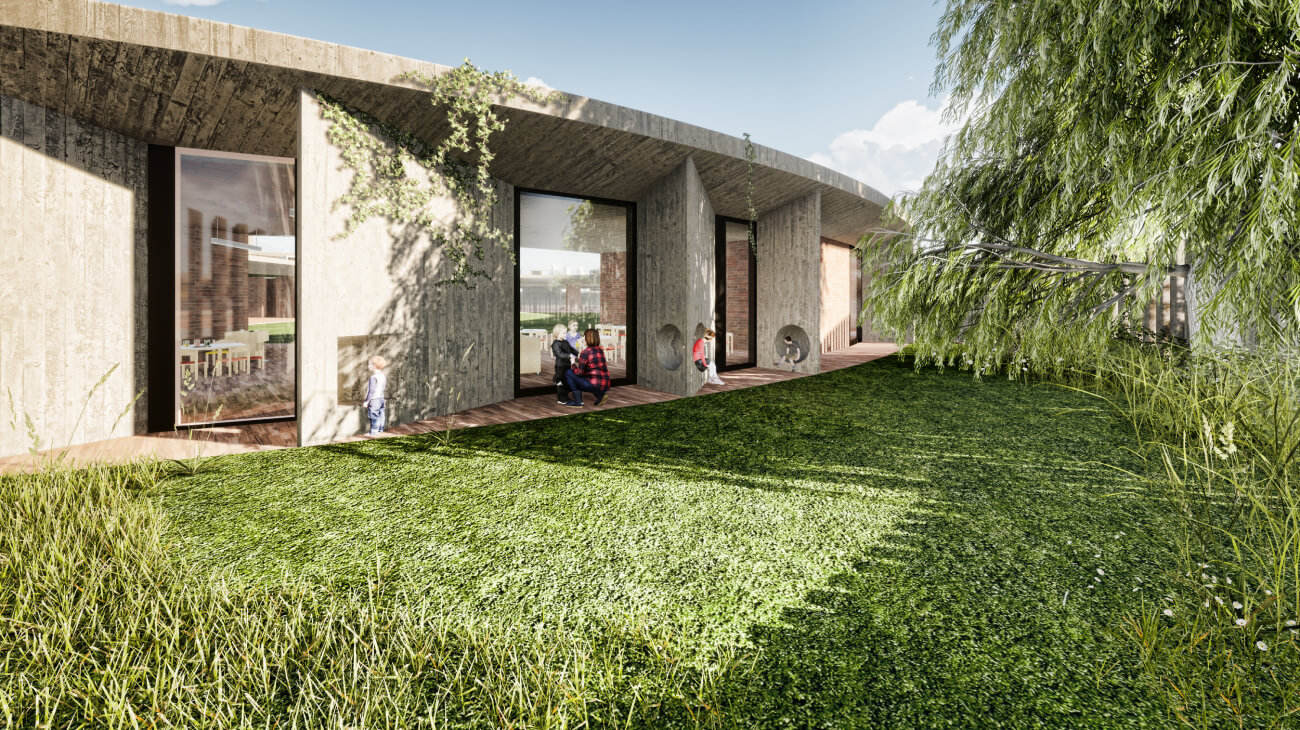 ALTAIR SCHOOL
The master plan consists in the remodeling and expansion of the campus, including a new building for the Early Learning School (ELS) in the adjacent site.
The ELS is conceived as an elliptical object, so that all the classrooms open to a big interior green courtyard, having the main hallway surrounding its shape and a secondary hallway on the outside, connecting all the spaces with more green areas. These exterior open spaces are surrounded by concrete fence posts covered with vegetation. The result is a transparency that enriches the interior/exterior connection, which contributes to the pedagogical school system.
The formal character of the architecture represents a very important element for the entire complex and the immediate environment. The school benefits from the ELS shape and its location in a corner to create the new main entrance for students, and so as to become into a new landmark.
Functionally, the design proposes a service + storage core every 2 classrooms, in order to comply with the code. The space program also includes a new multipurpose hall, a sports field, and several interventions among the rest of the buildings. One of these is the relocation of the cafeteria to the basement, which opens to ground floor through an egg-shaped multistorey height tribune. Furthermore, the existing ELS is demolished to give place to a new primary classroom building.
Vertical lamellas seek to organize the volumes in a similar rhythm, giving privacy to interiors while regulating natural sunlight as needed.
Project Info:
Architecture: Shell Arquitectos
Cliente: Inspired
Location: La Molina, Lima-Perú
Project Status: Preliminary design
Site Area: 15,000.00 sqm
Project Area: 12,304.44 sqm
Number of Stories: 3
Typology: Education
Shell Arquitectos: Alejandro Shell, Rafael Mispireta, Anna Barrón, Carlos Vargas, Julissa Casas