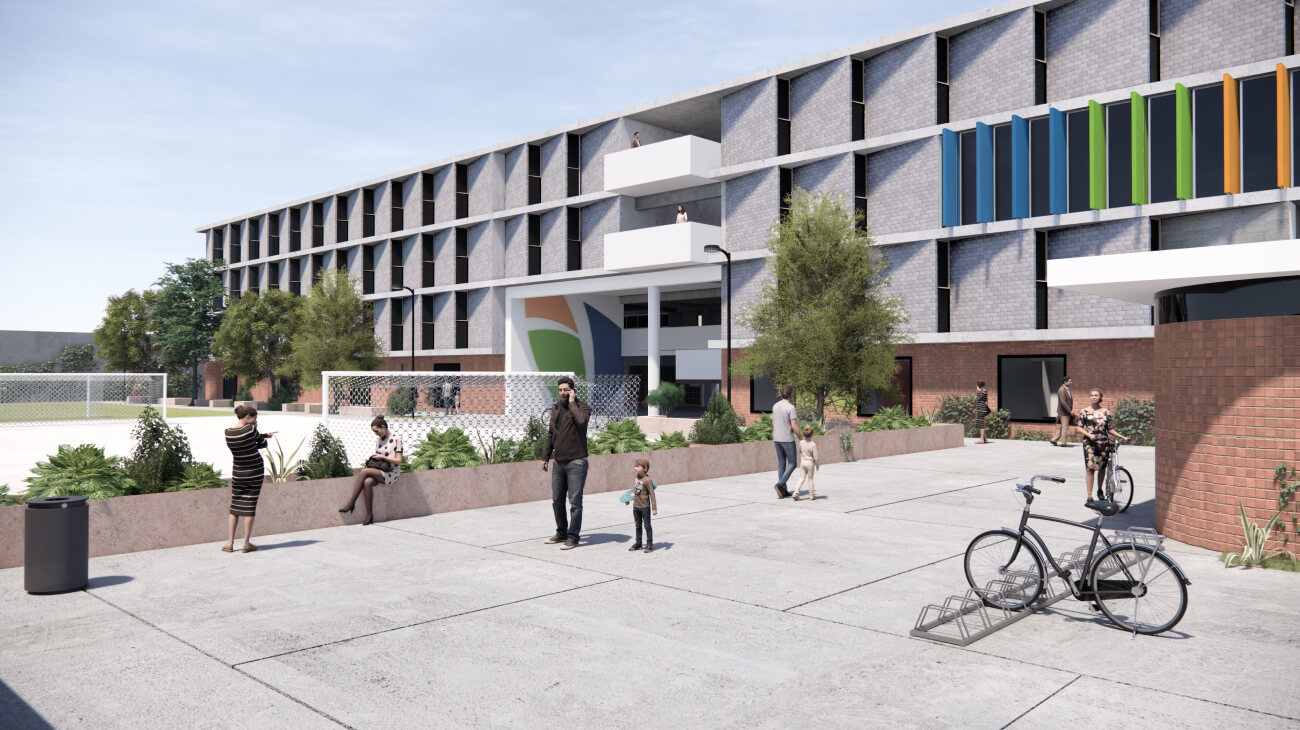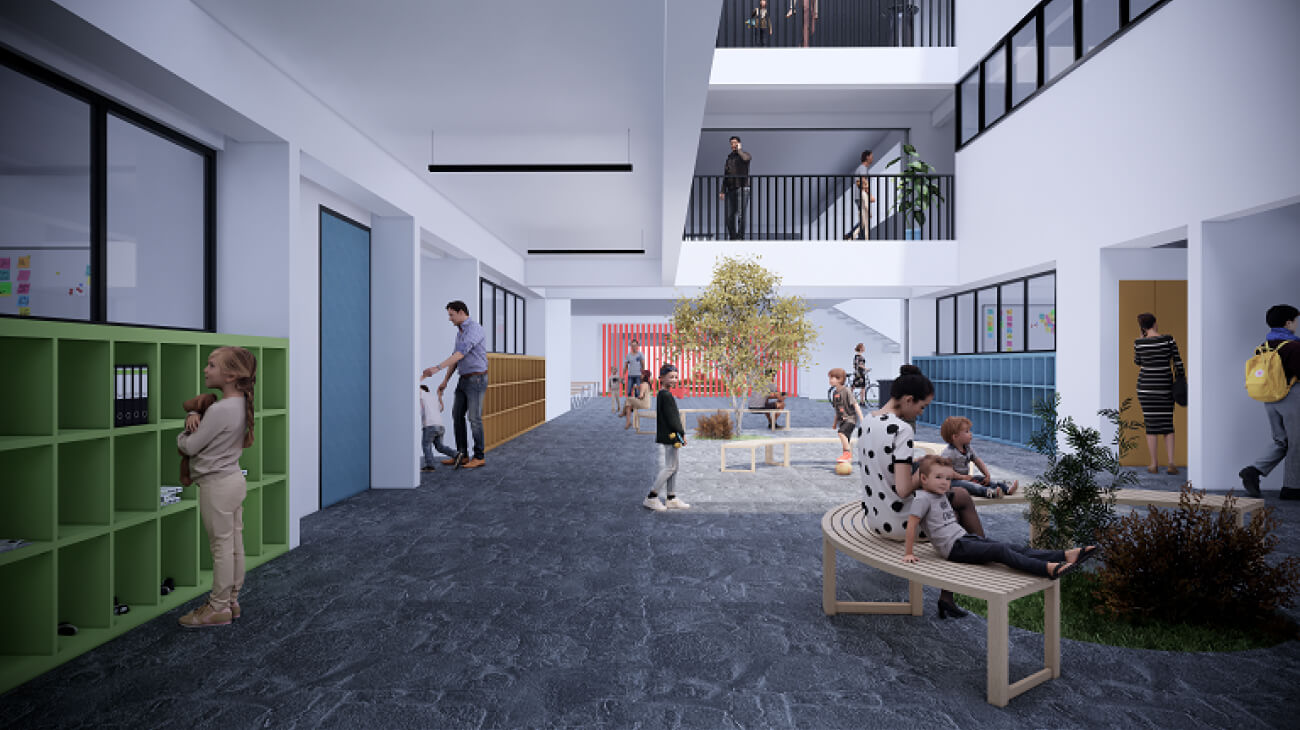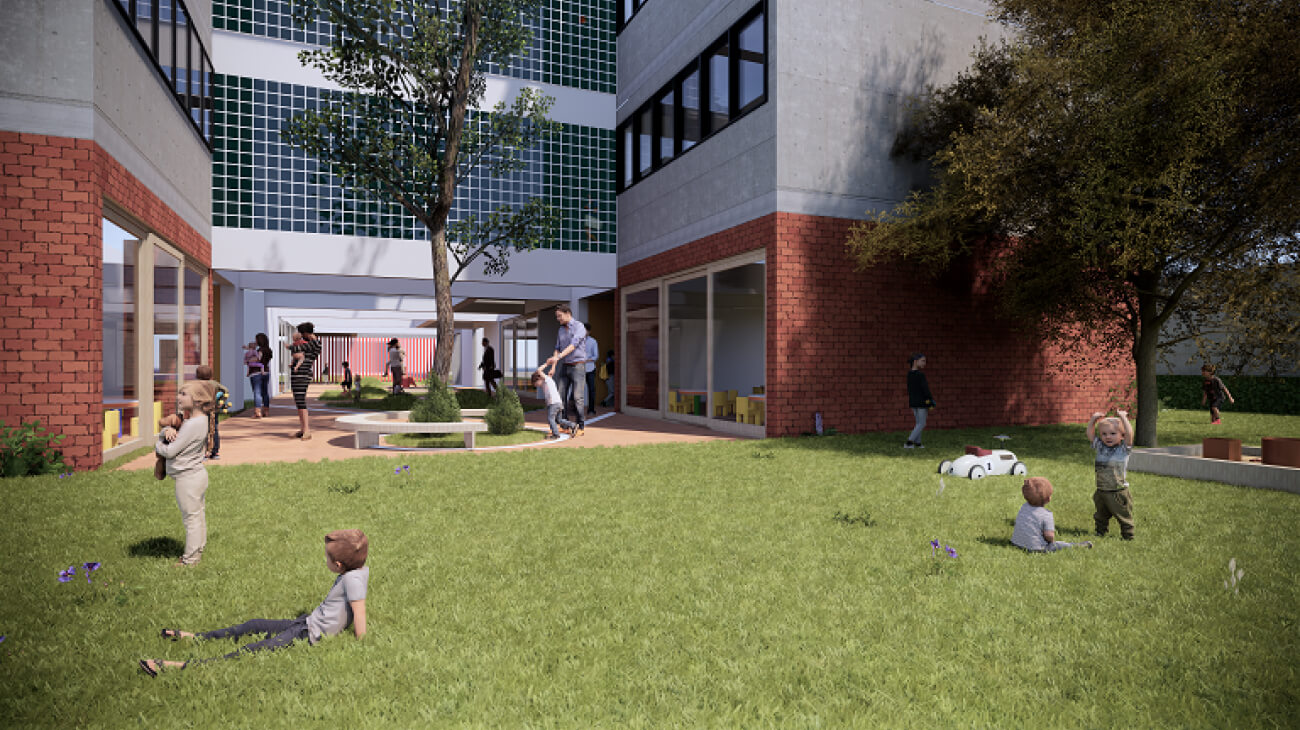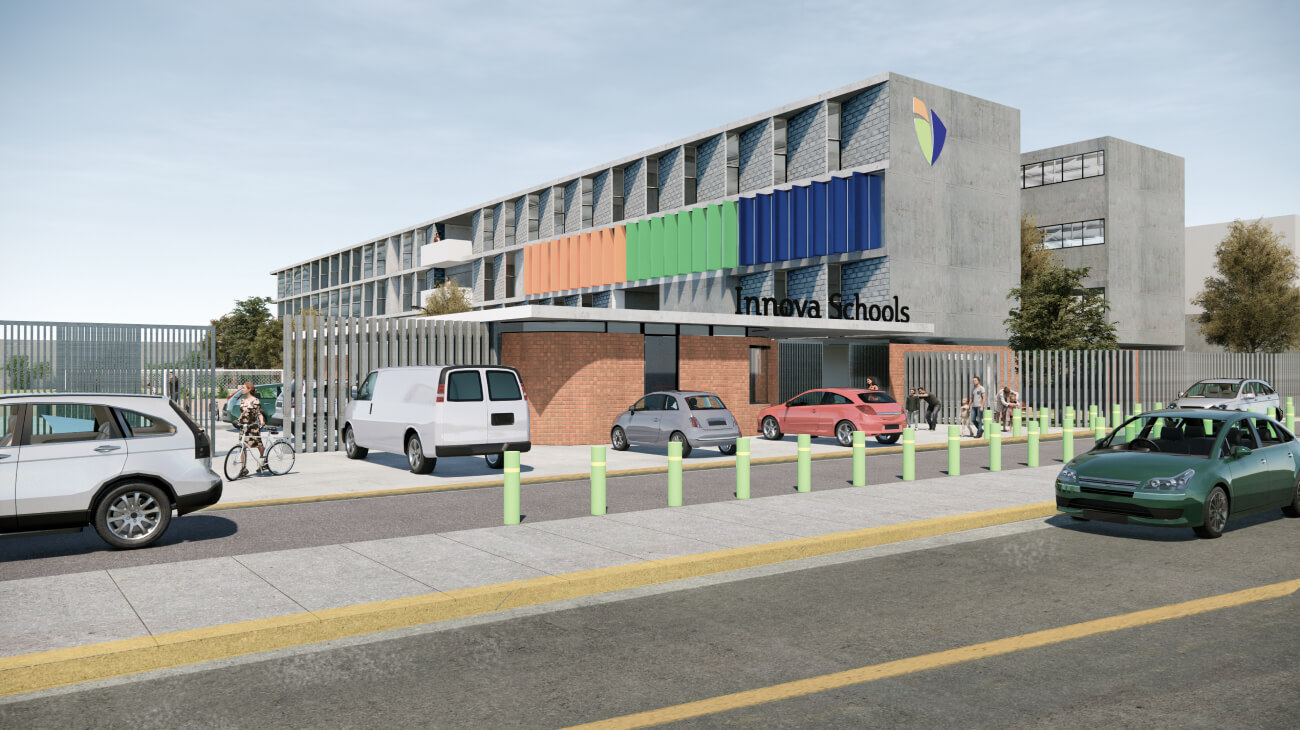 INNOVA SCHOOLS
The project consists in a new proposal for 3 schools, where the main idea is to reduce the construction footprint, in order to provide the students more open areas.
The school is conceived as a longitudinal four-story building with classrooms on both sides, divided by an interior half roofed courtyard, which alternates multi-storey voids along all levels, ensuring natural light and a correct and necessary crossed ventilation. This courtyard is used for circulation and generates different spaces for socialization, recreation and pedagogical activities that complement the current curricular school system.
Additional to the new space concept, the project's approach is to create a contrast between the configuration and materials of the facade (exposed concrete structure, exposed concrete blocks) and the painted interior walls with colorful furniture.
The architectural program consists on classrooms, laboratories, administrative and service spaces, multipurpose fields and green areas according to the property availability.
Project Info:
Architecture: Shell Arquitectos
Client: Innova Schools
Number of Stories: 4
Typology: Education
Structural: ICCMSA
Plumbing: AT Consultores
Electrical: AT Consultores
Safety and Evacuation: Julio Laurente
Project Management: Gestión360
Contractor: CAH Contratistas Generales, JLV Consultores
Shell Arquitectos: Alejandro Shell, Anna Barrón, Carlos Vargas, Paul Ramírez
Bertello Site
Location: Callao, Lima-Perú
Project Status: Project completed / Under construction
Site Area: 5,500.11 sqm
Project Area: 8,142.89 sqm
Rumenos Site
Location: Chiclayo, Perú
Project Status: Project completed / Under construction
Site Area: 6,242.20 sqm
Project Area: 8,053.89 sqm
Altozano Site
Location: Arequipa, Perú
Project Status: Project completed / Under construction
Site Area: 5,066.39 sqm
Project Area: 4,798.23 sqm