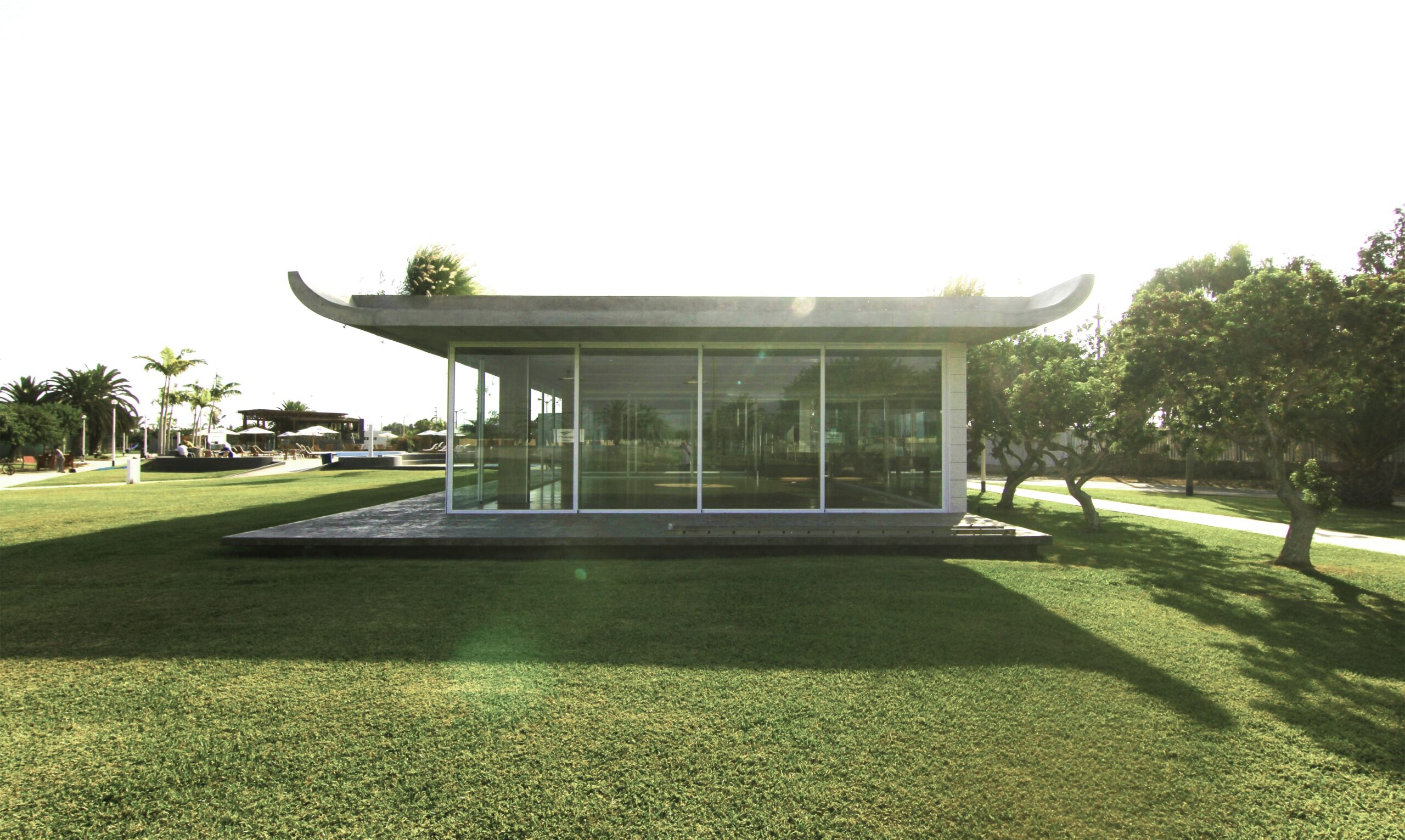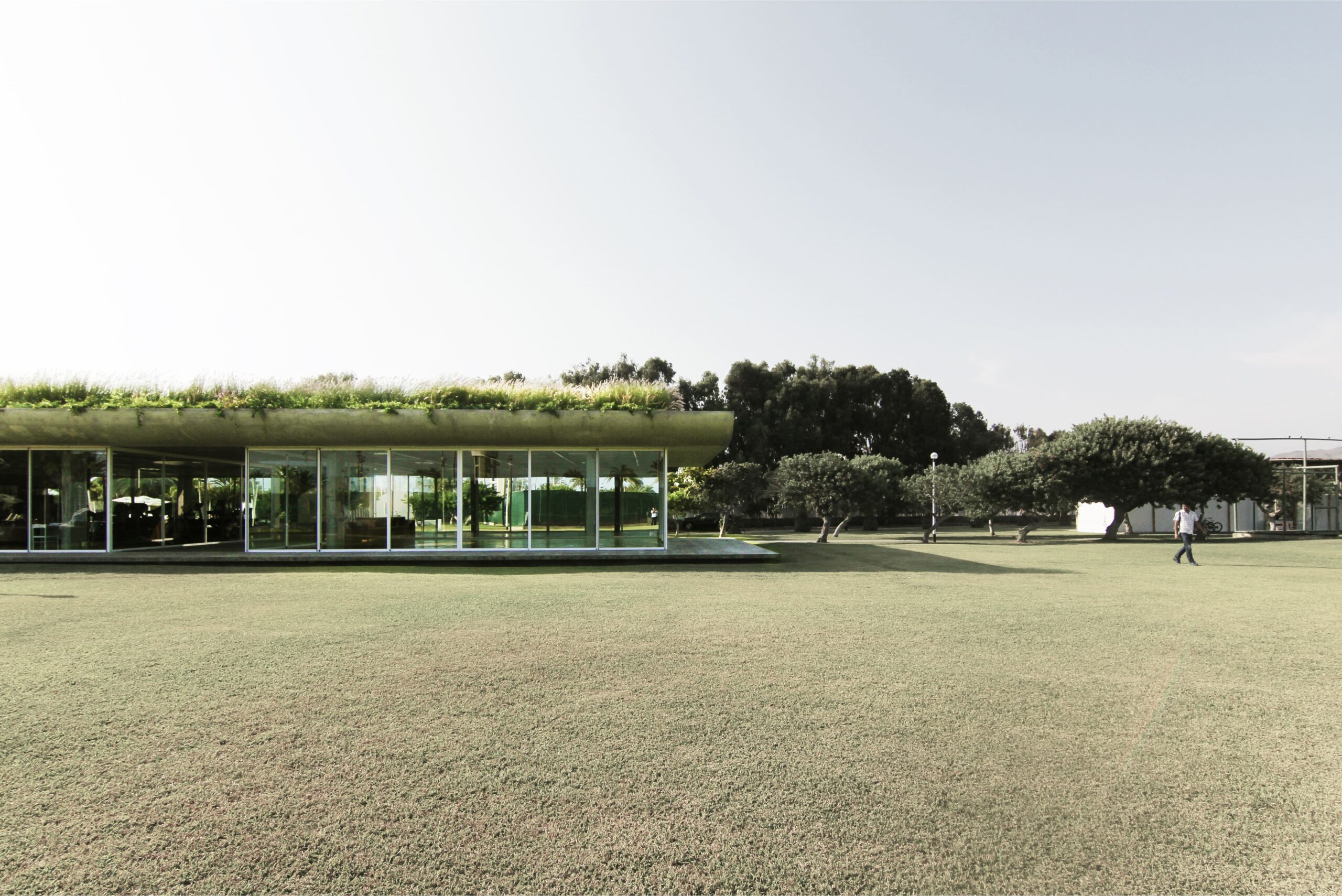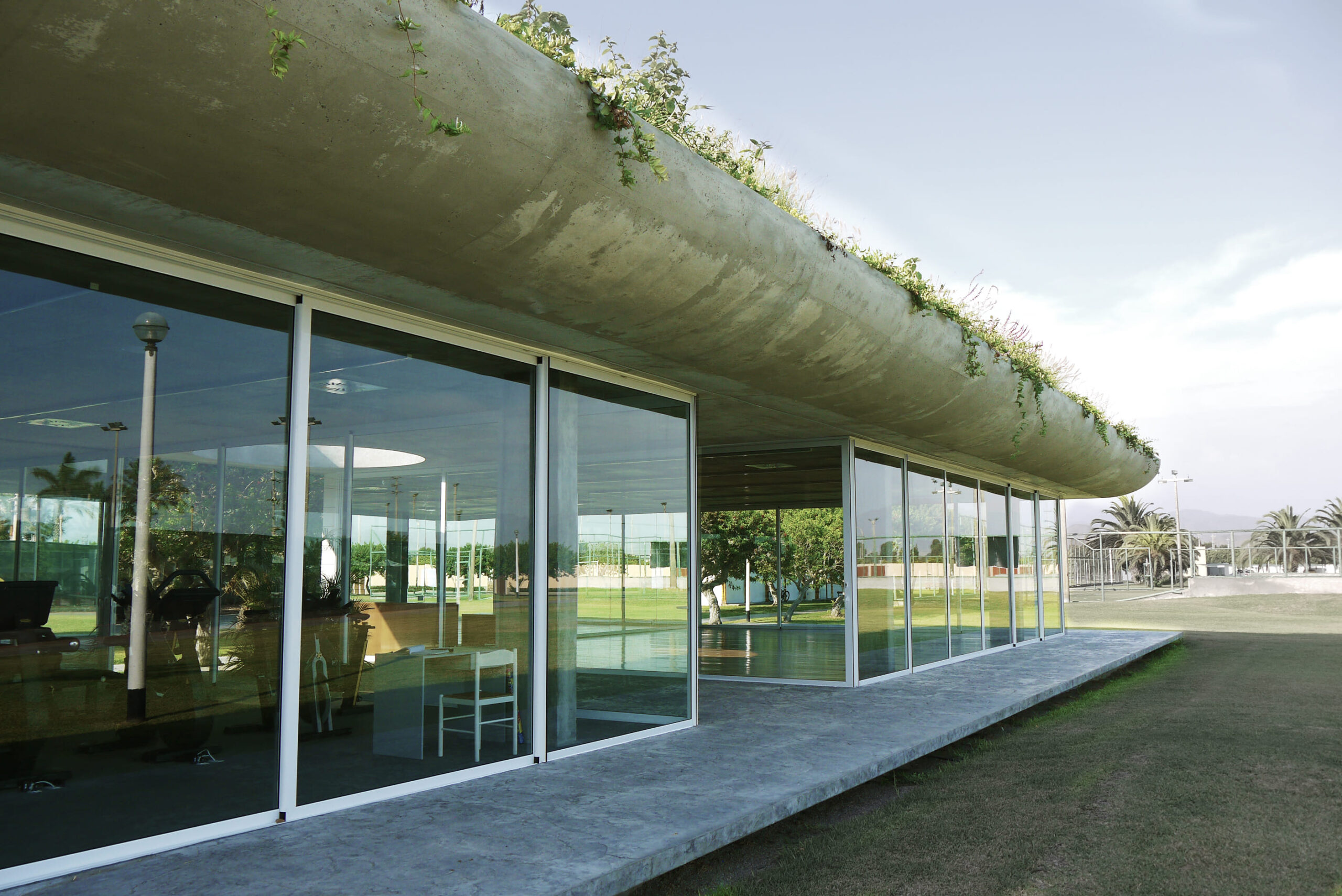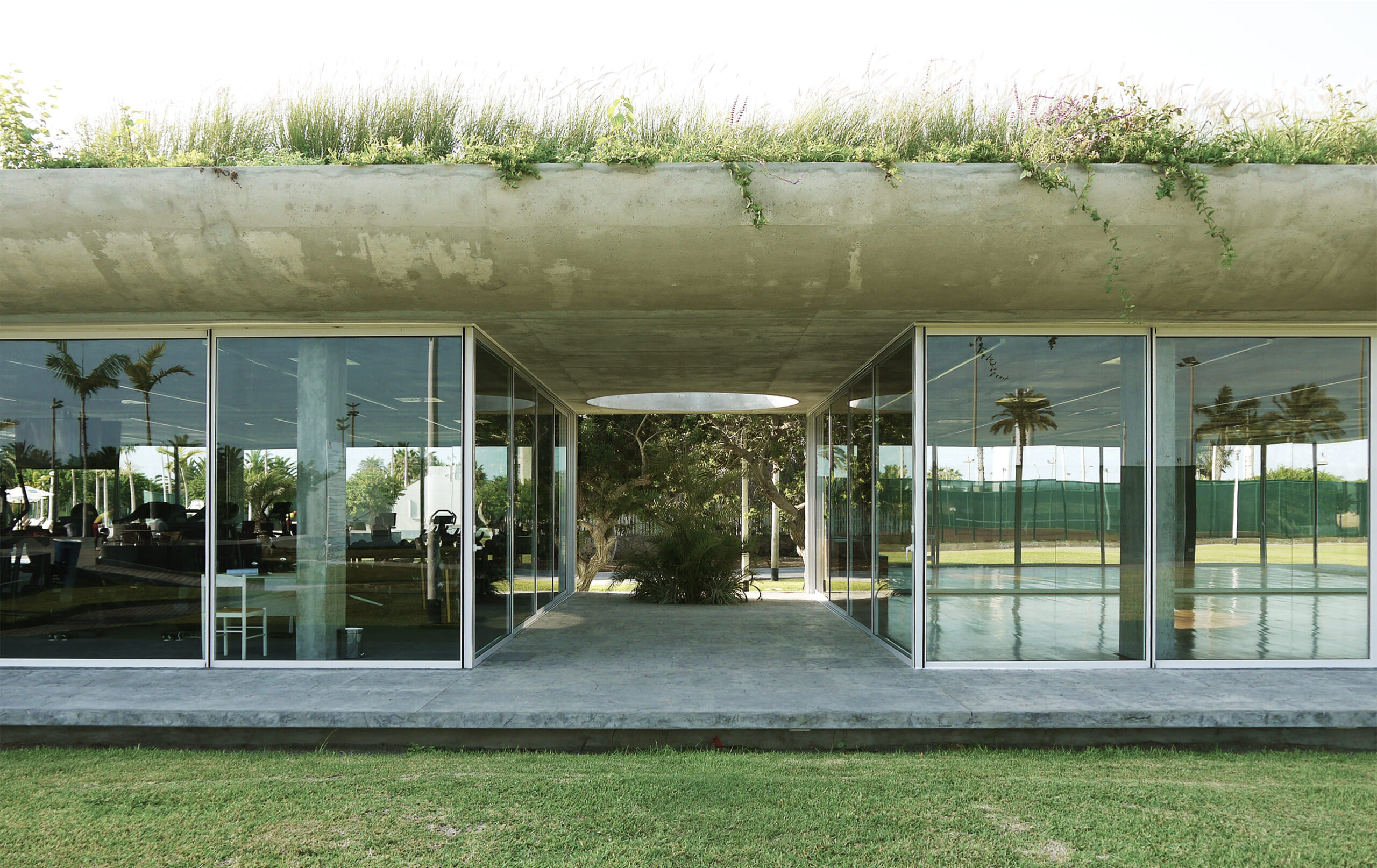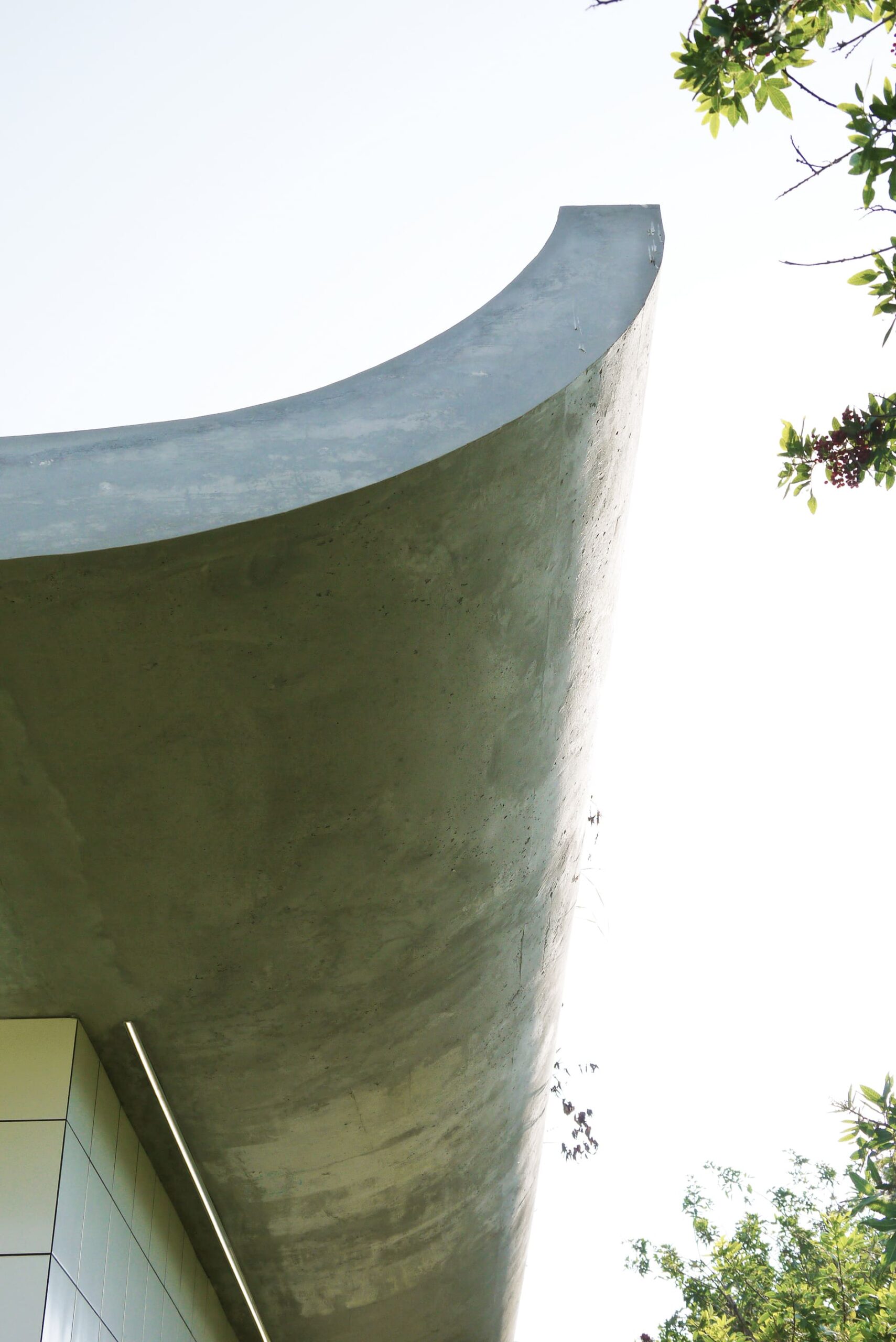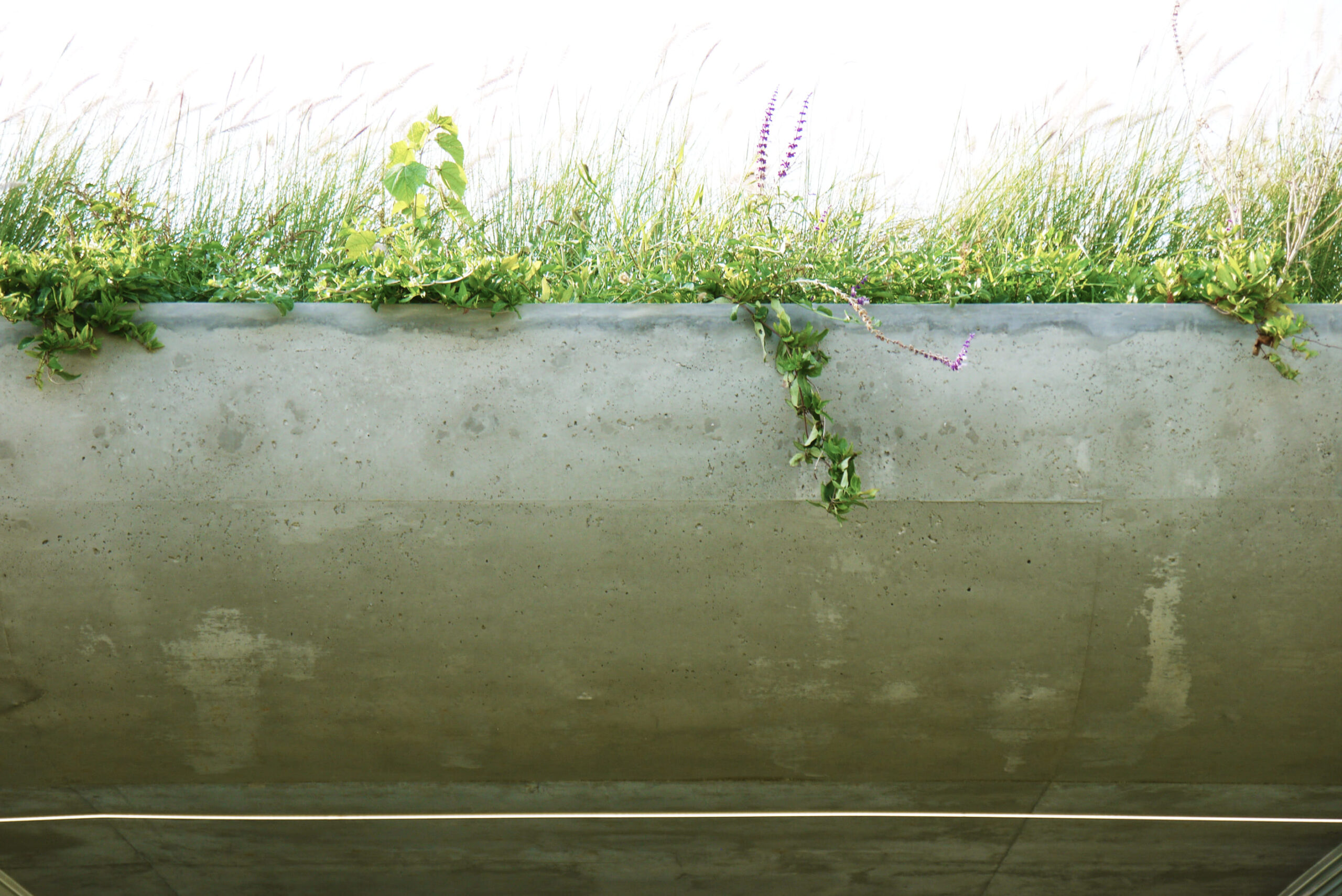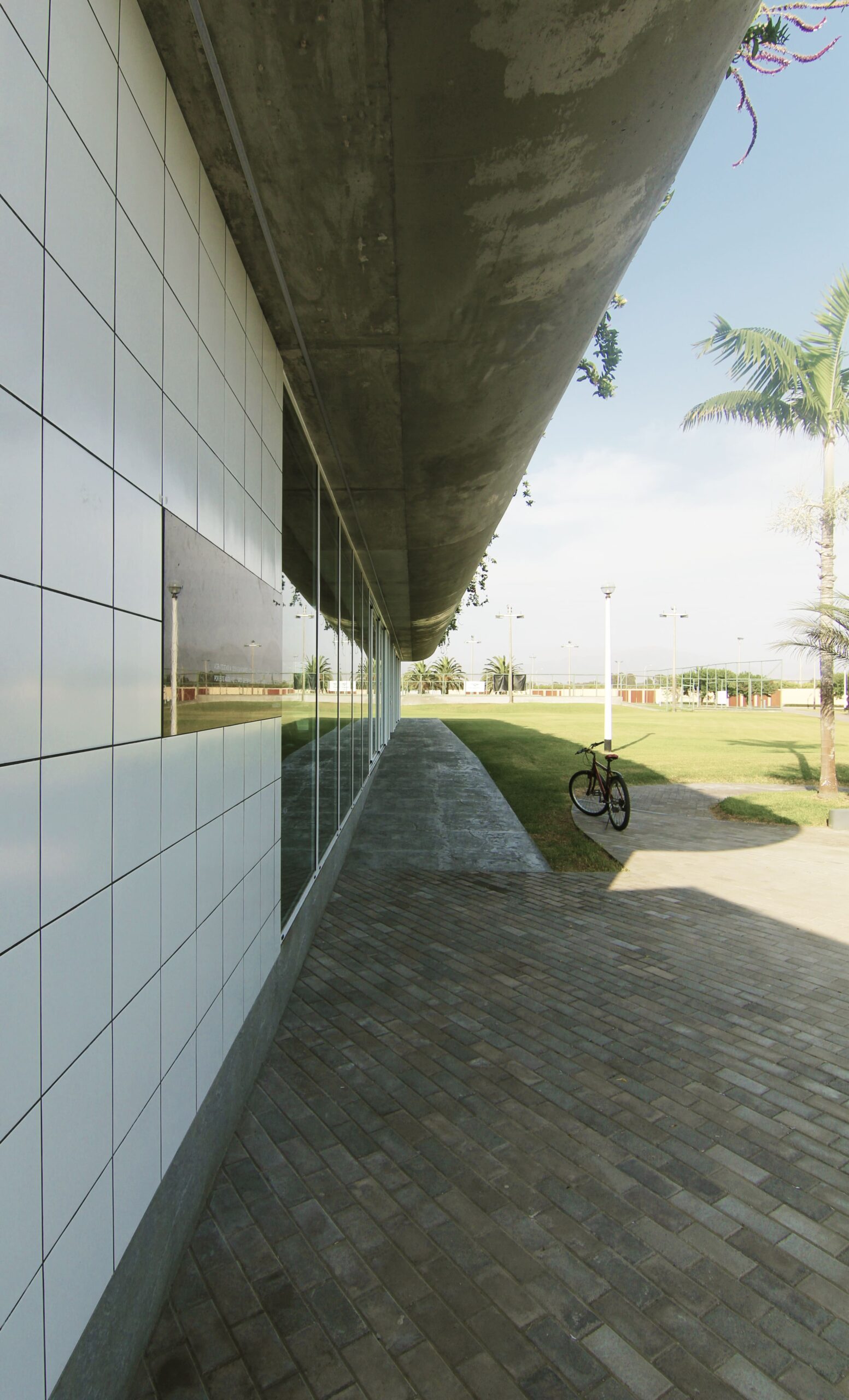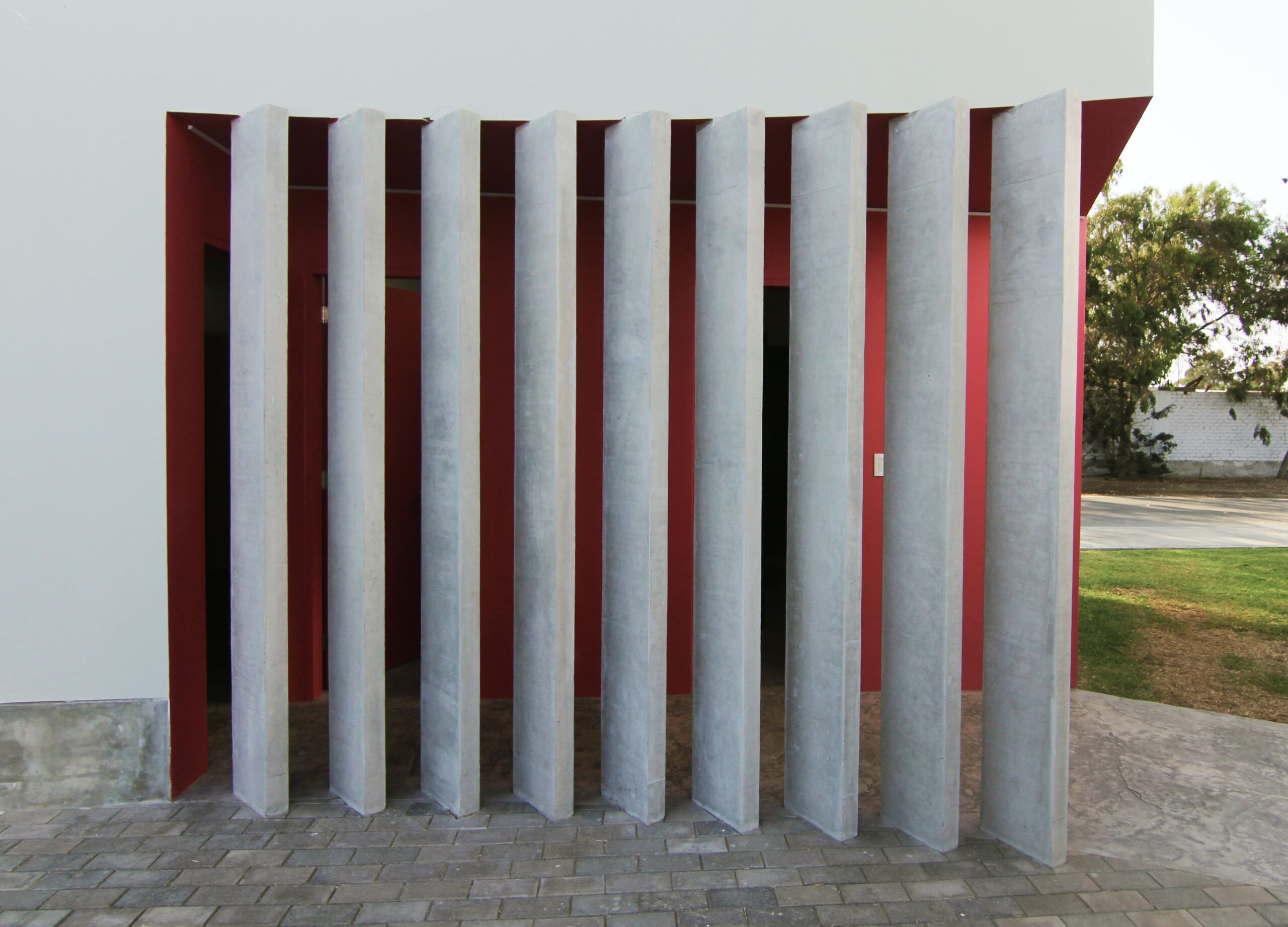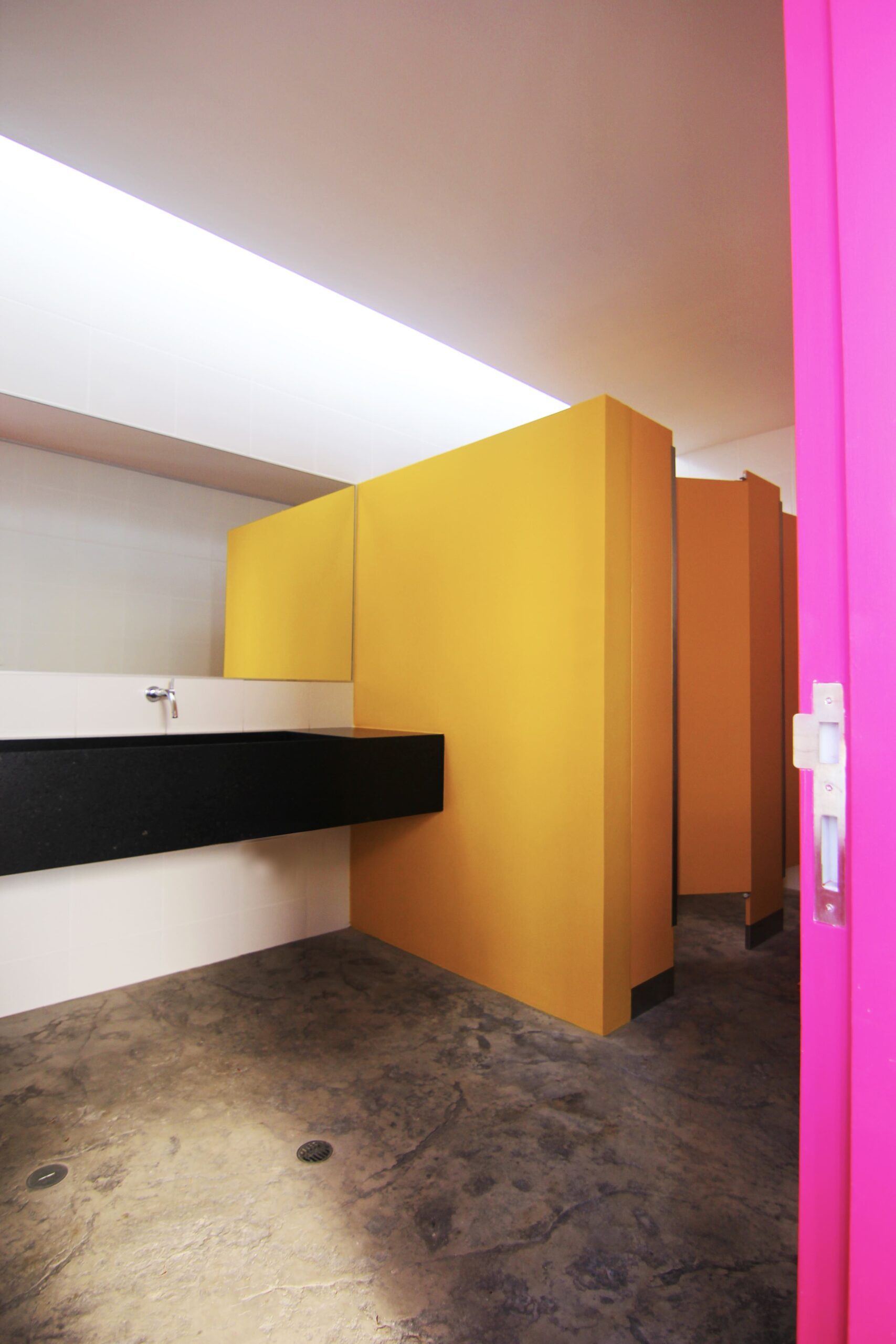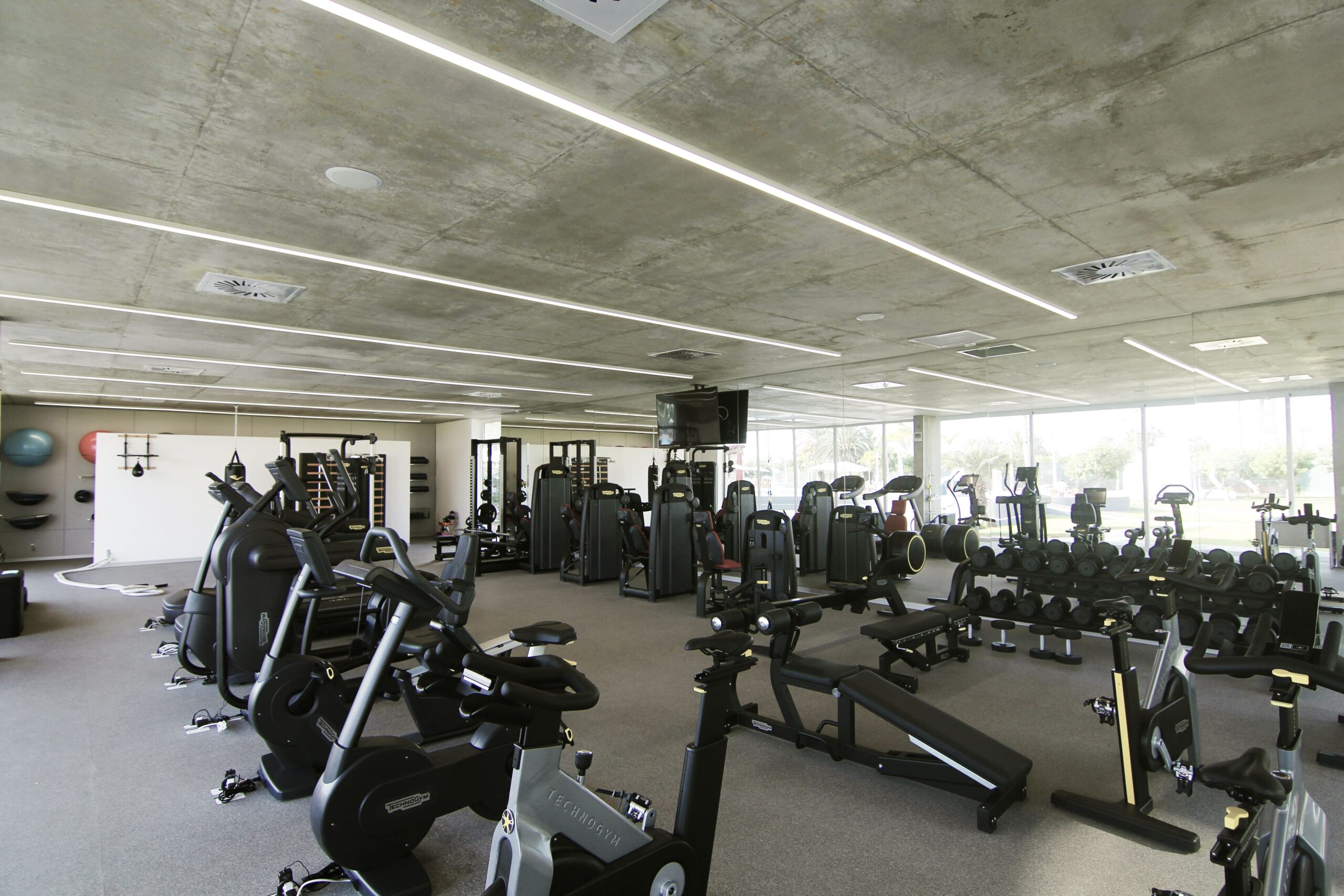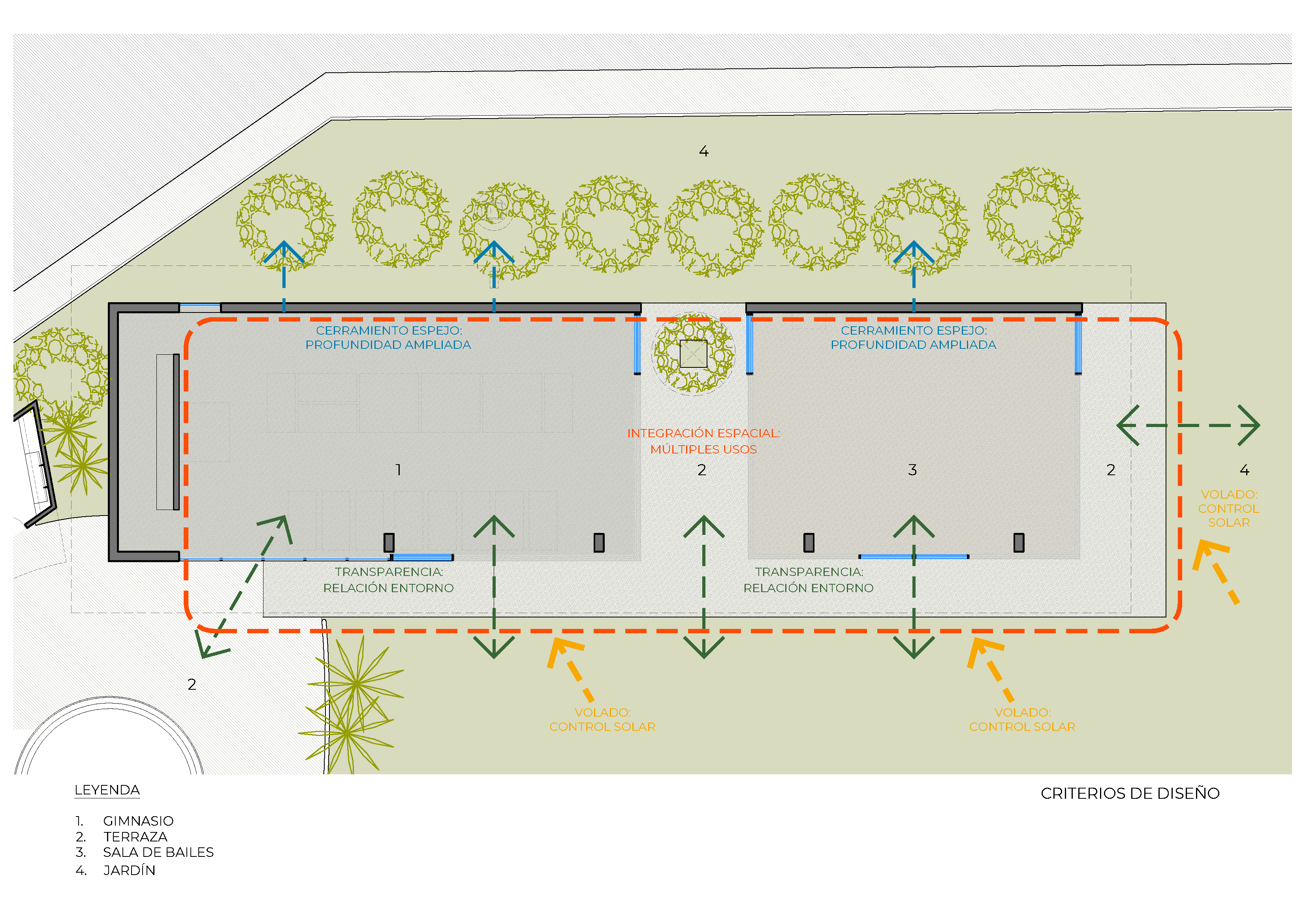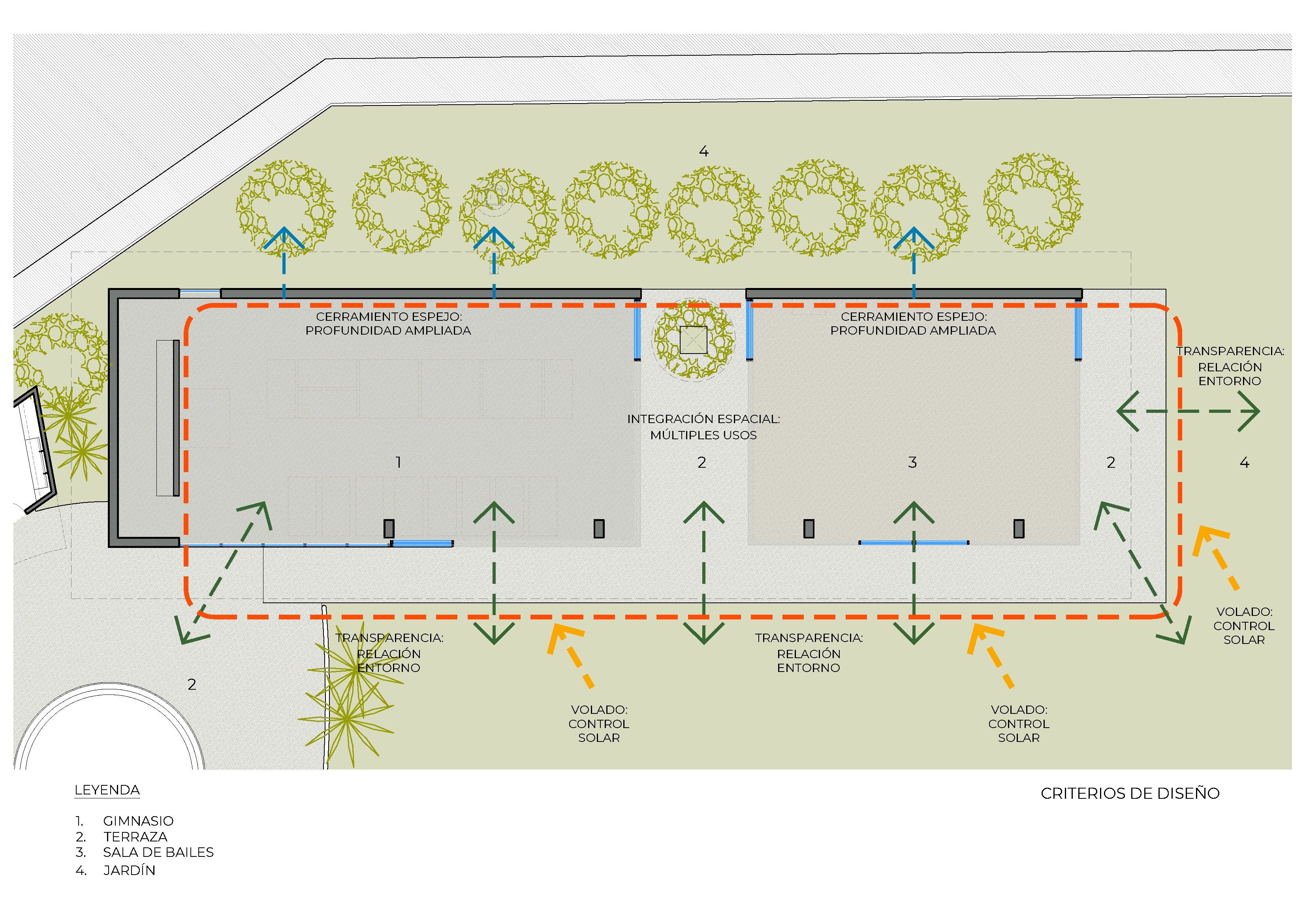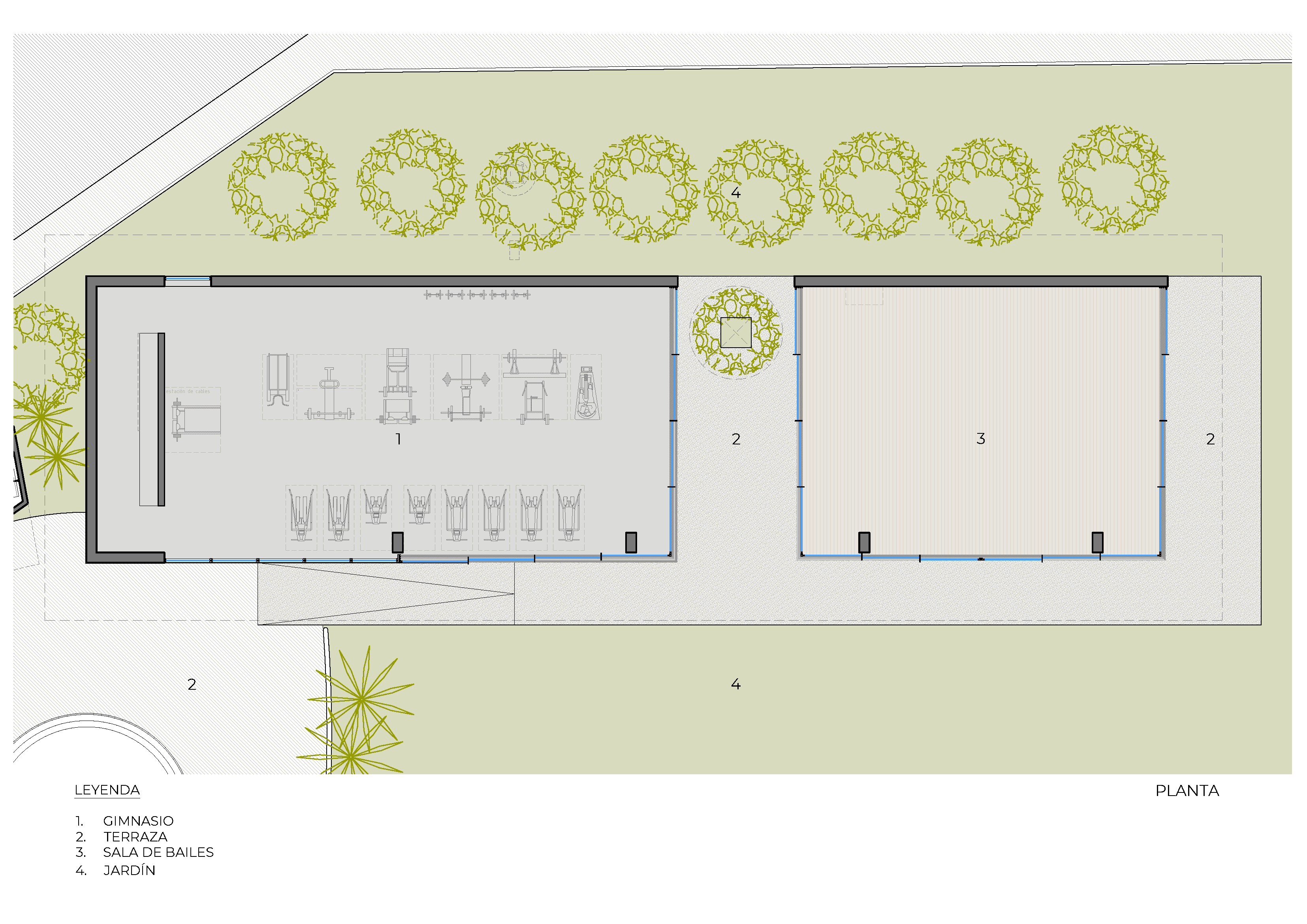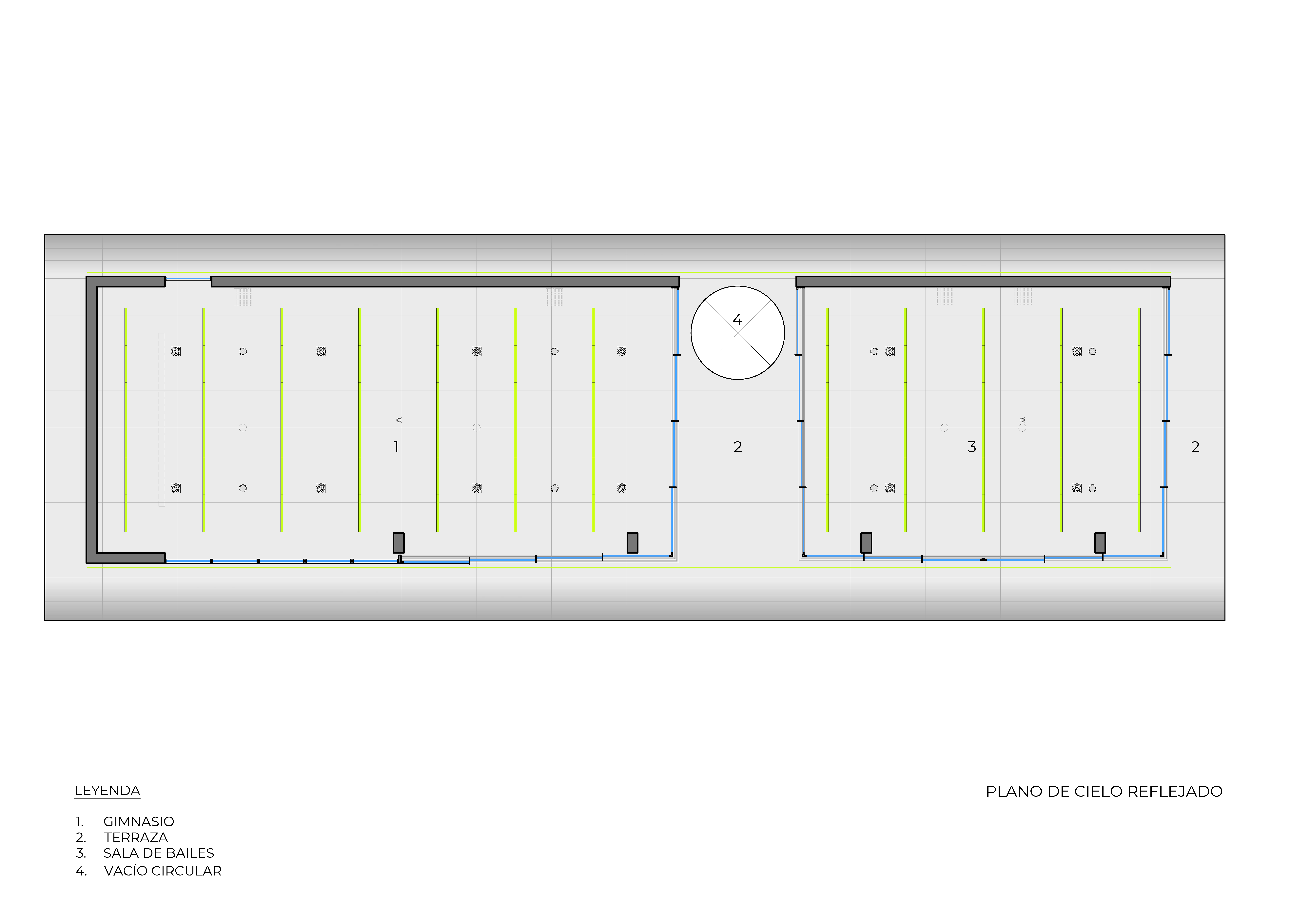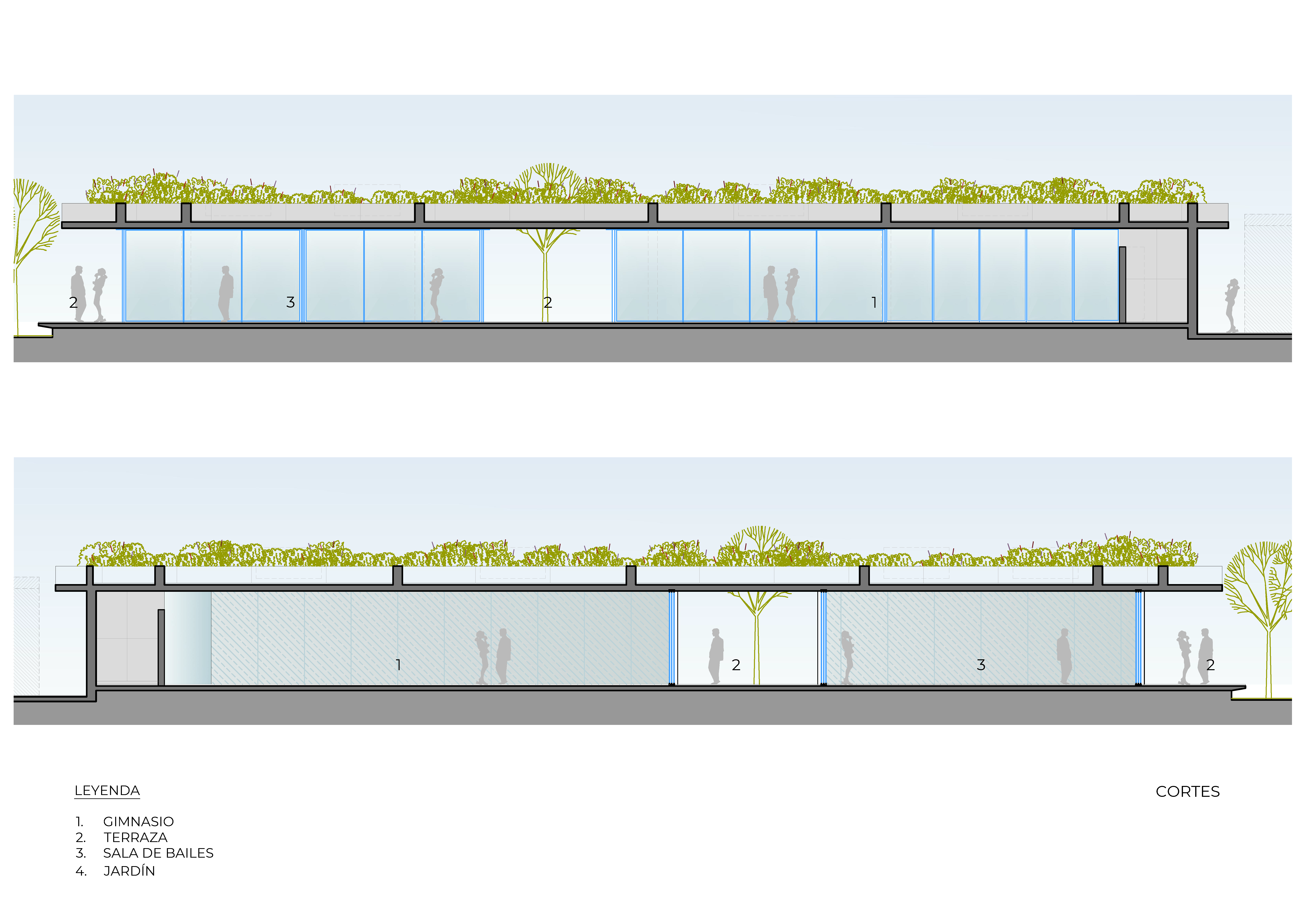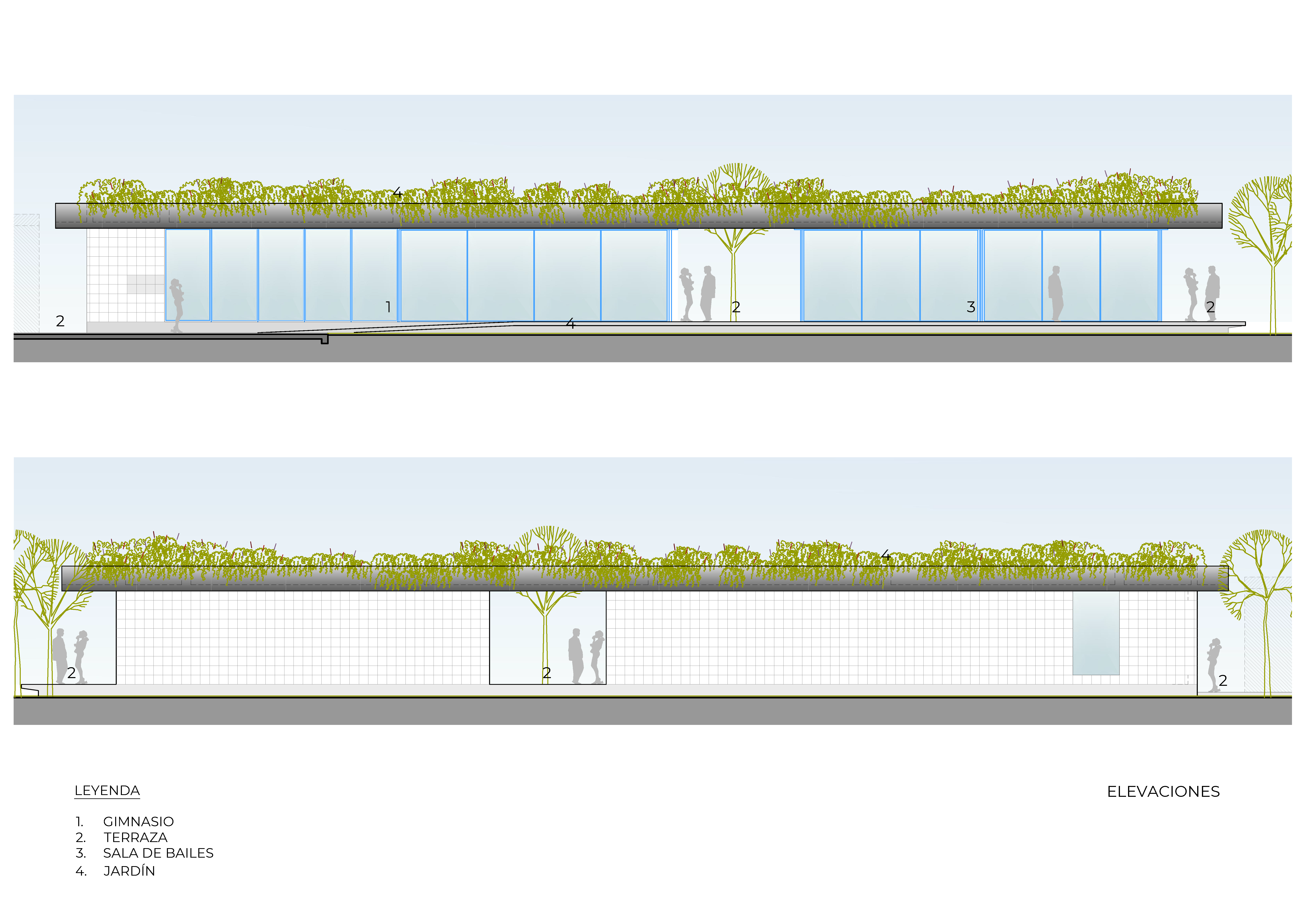 SOL & MAR BEACH CLUB
The project for a beach club in the south of Lima consisted of a gym, a dance room, a squash court and restrooms.
Its location responds to the relation with the existing constructions, configuring, along with the pools and tennis courts, a functional and well-articulated circuit of sports and recreational facilities for the club.
The gymnasium and the dance room constitute the main building with about 465 sqm roofed area, and over 4 meter high. The main concept is a brutalist exposed concrete roof that seems to float over both spaces, that work individually or joined, and are delimited by large sliding glass doors that integrate the exterior terraces and gardens on the outside.
The roof is perceived as a very light object trying to blend in with the environment, because of its function as a planter and a large platform that hides the inverted beams and the air conditioning installations.
The glass walls and the location of mirrors that reflect the gardens and multiply the ceiling's length, make the space look more spacious, in which interior and exterior can be perceived and adapted in multiple ways.
The squash court, on the other hand, meets all the regulatory requirements for its professional use, and is slightly buried to harmonize with the surrounding buildings and creating a small grandstand that can eventually be expanded if necessary.
Project Info:
Architecture: Shell Arquitectos
Client: Private
Location: Asia, Cañete, Perú
Project Status: Construction completed
Project Area: 585 sqm
Tipology: Recreation and Sports
Structure: Praxis ingeniería estructural
MEP: A + I Consultores
Contractor: DELIRSA
Shell Arquitectos: Alejandro Shell, Carlos Yagui