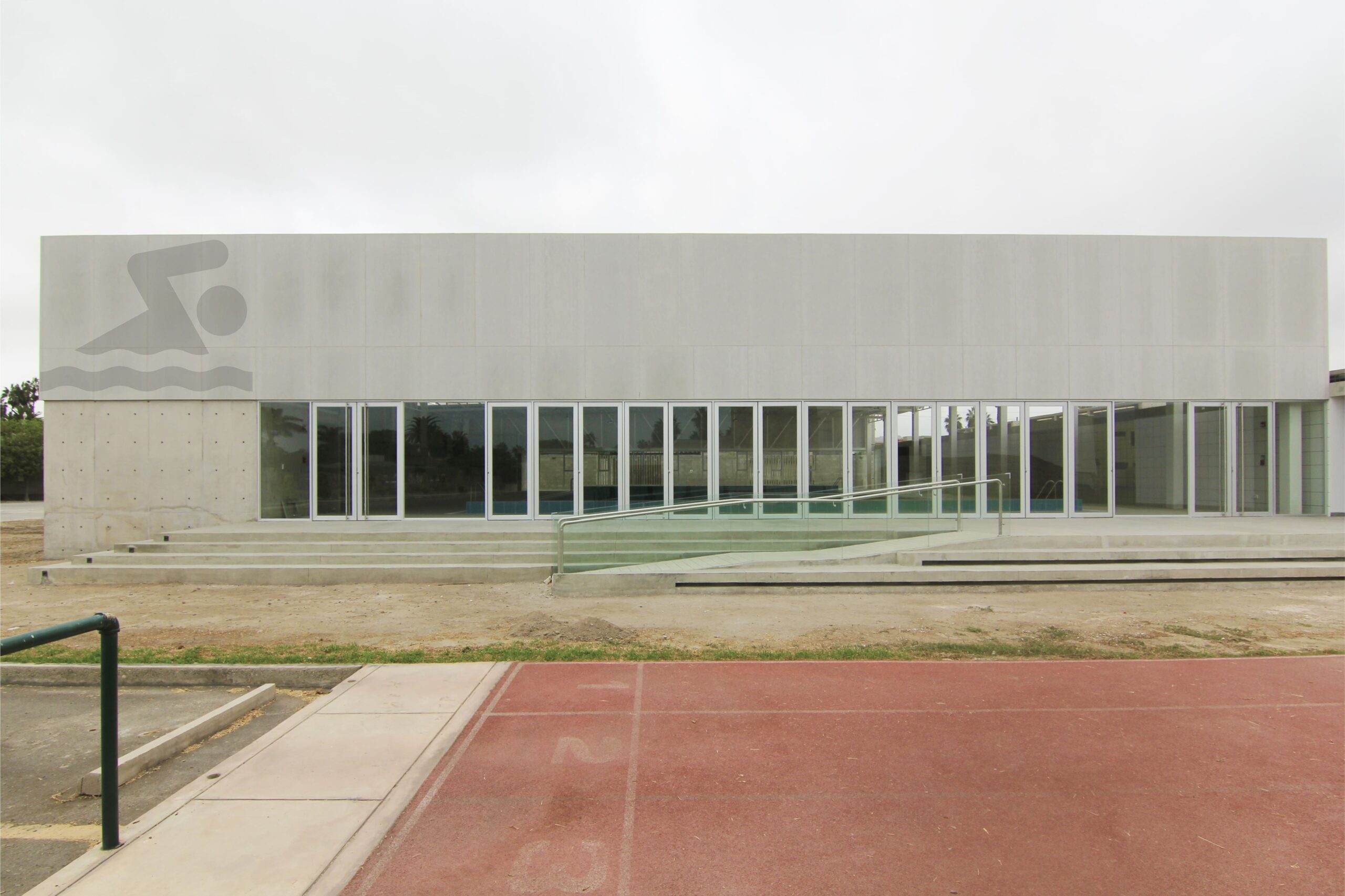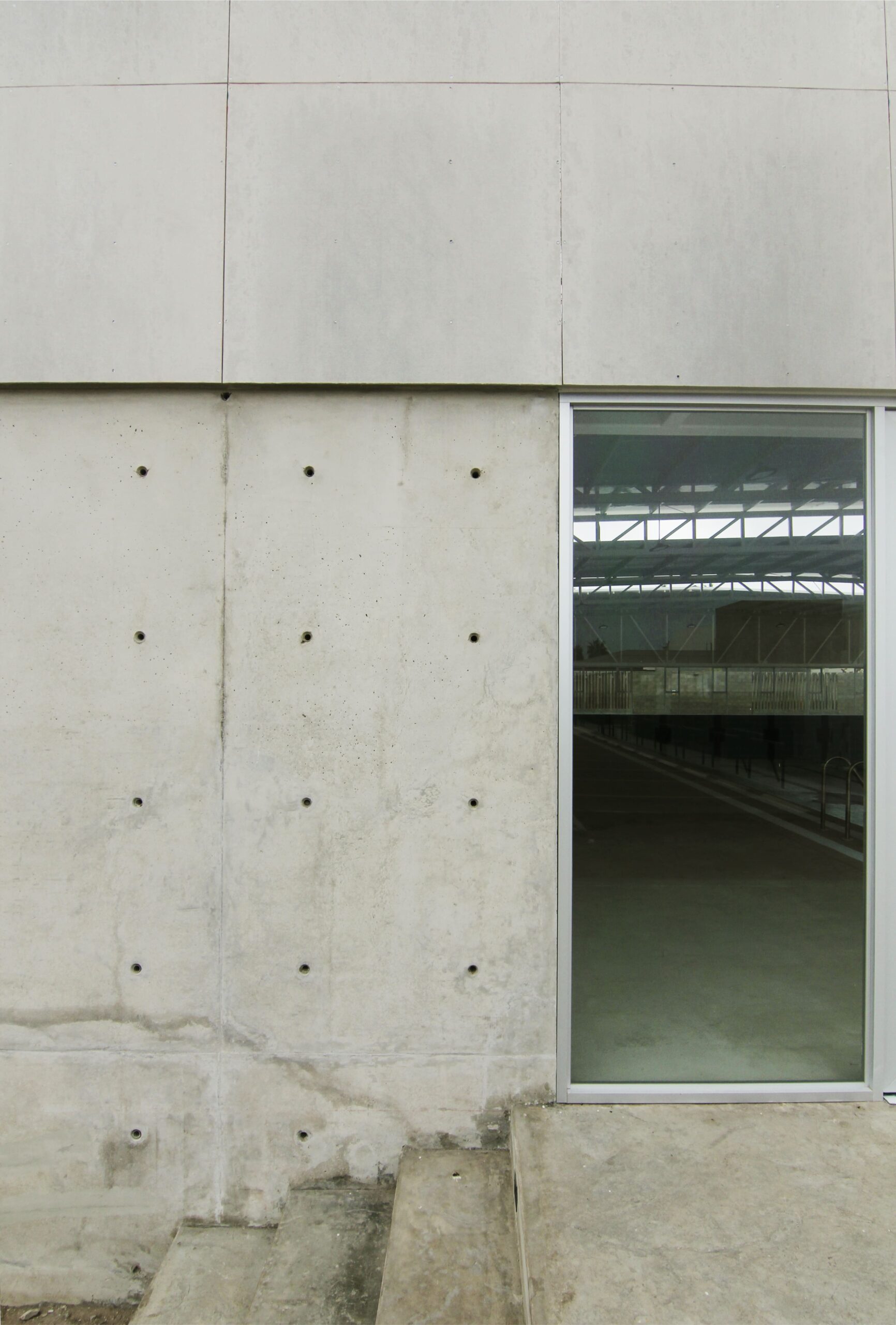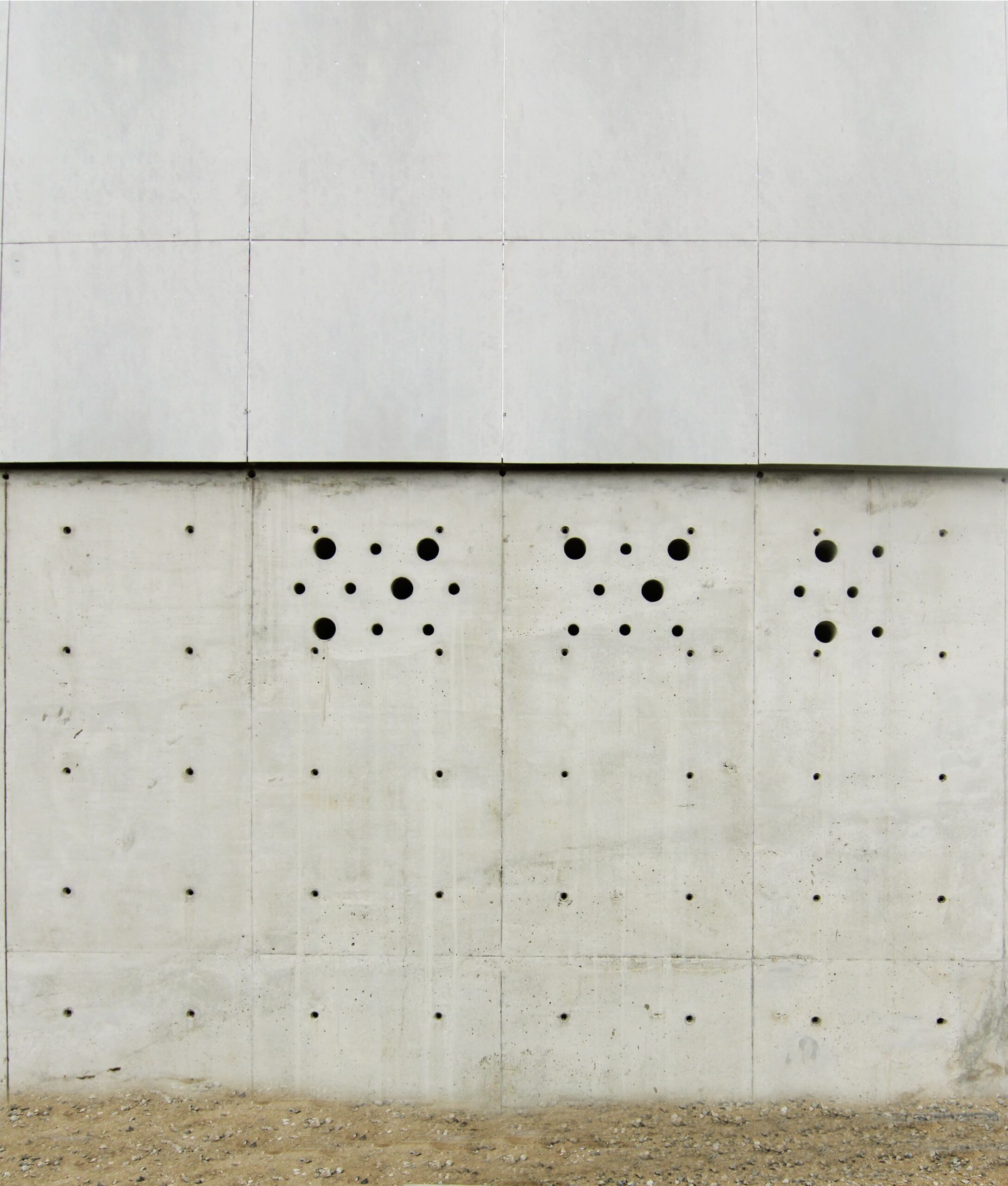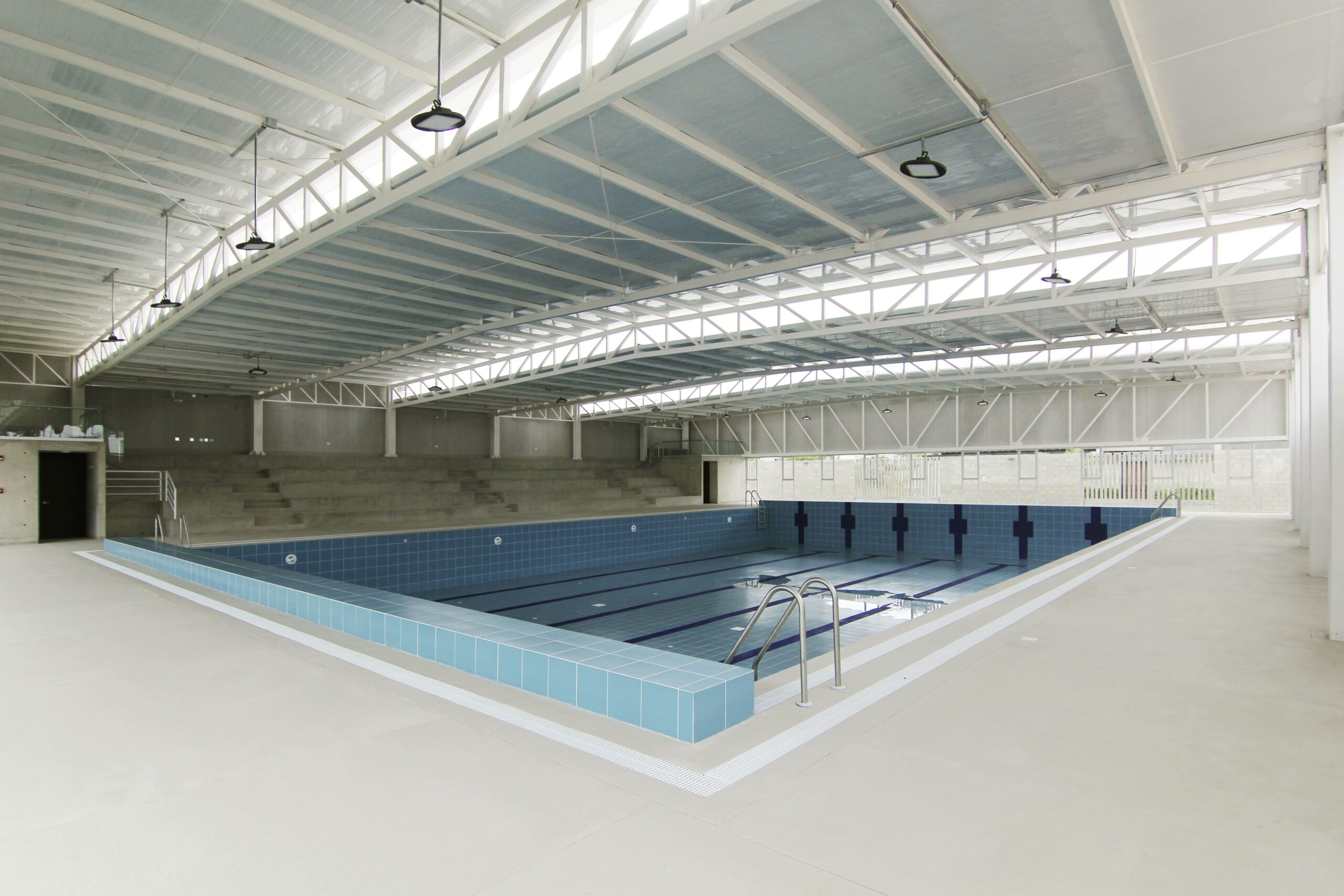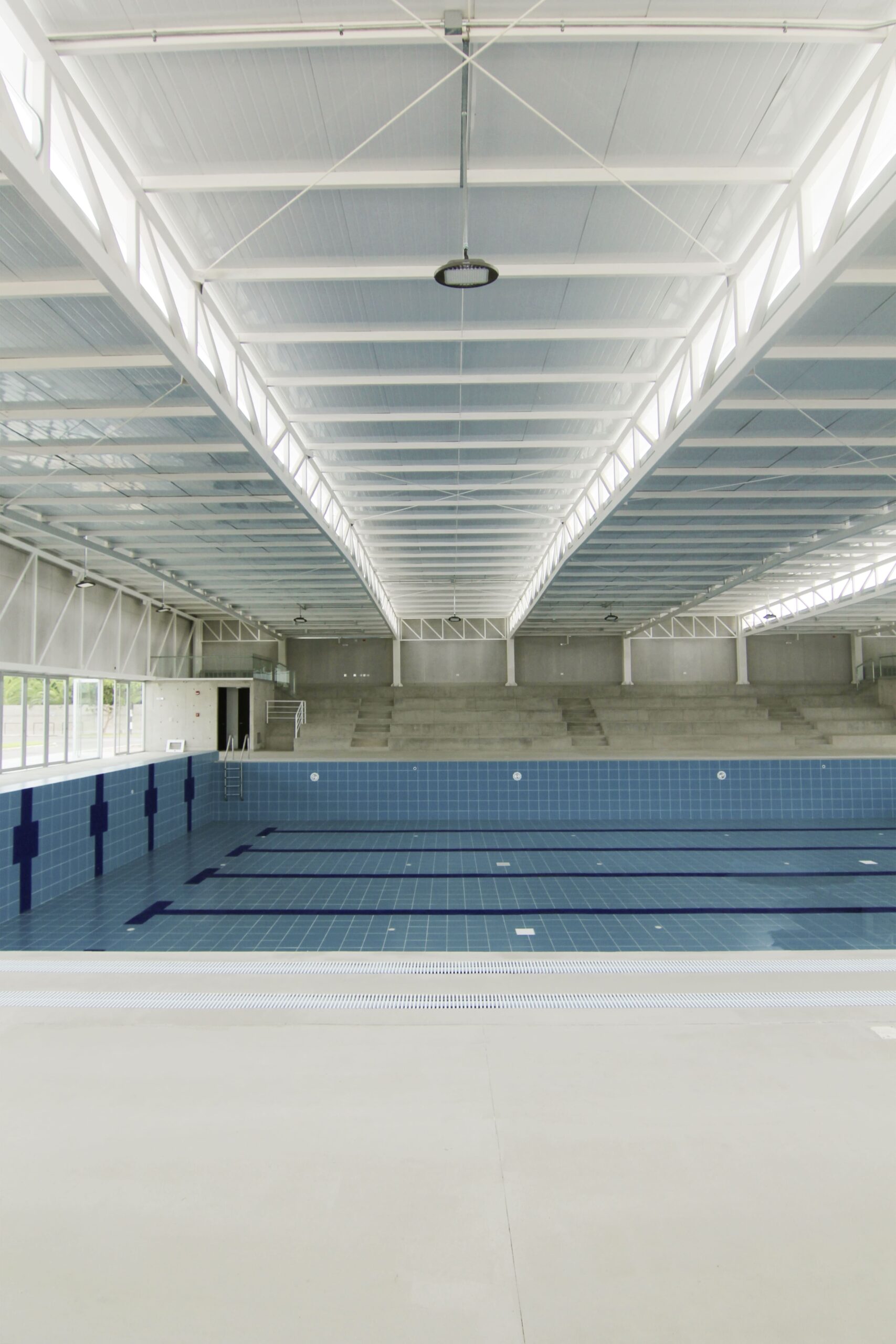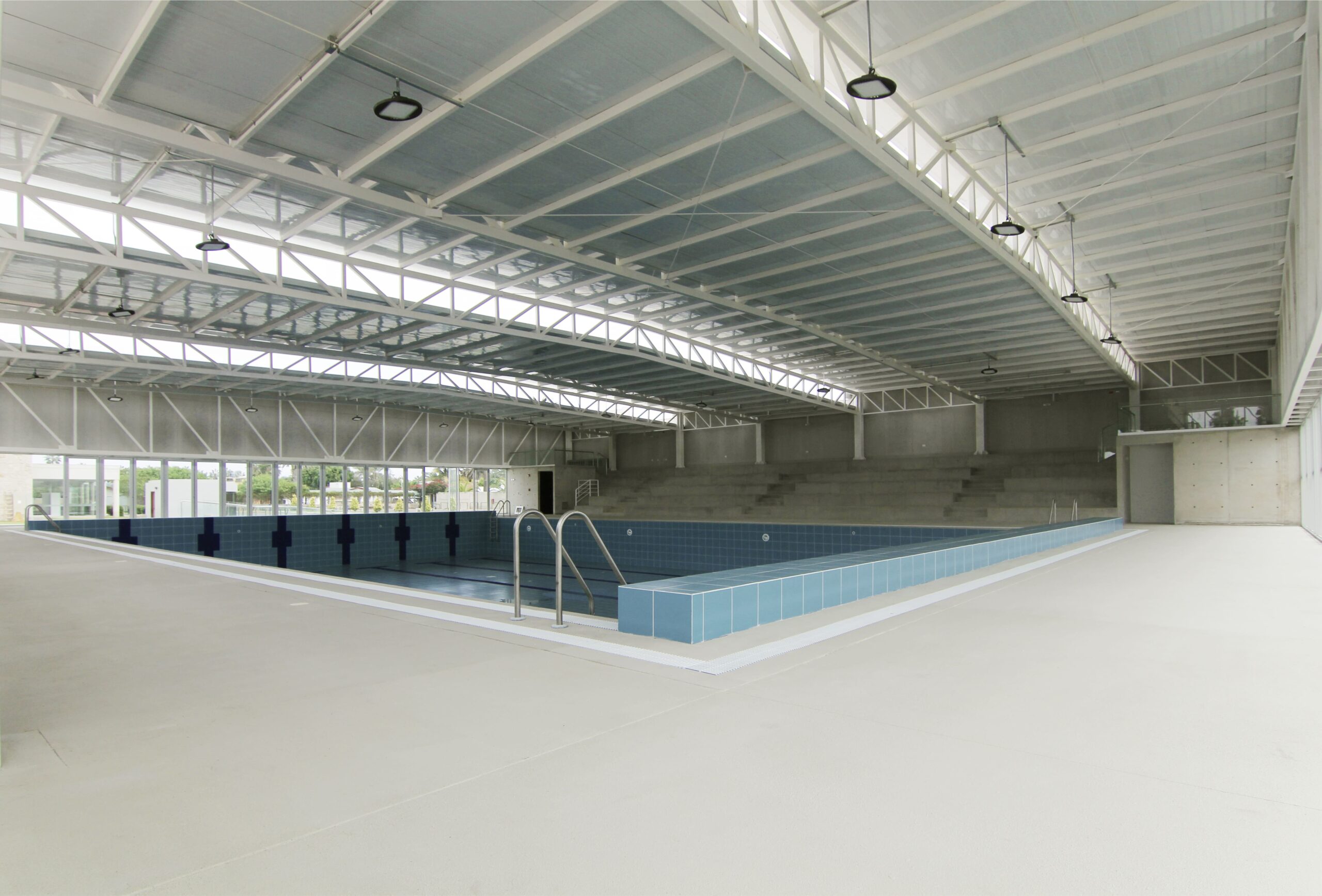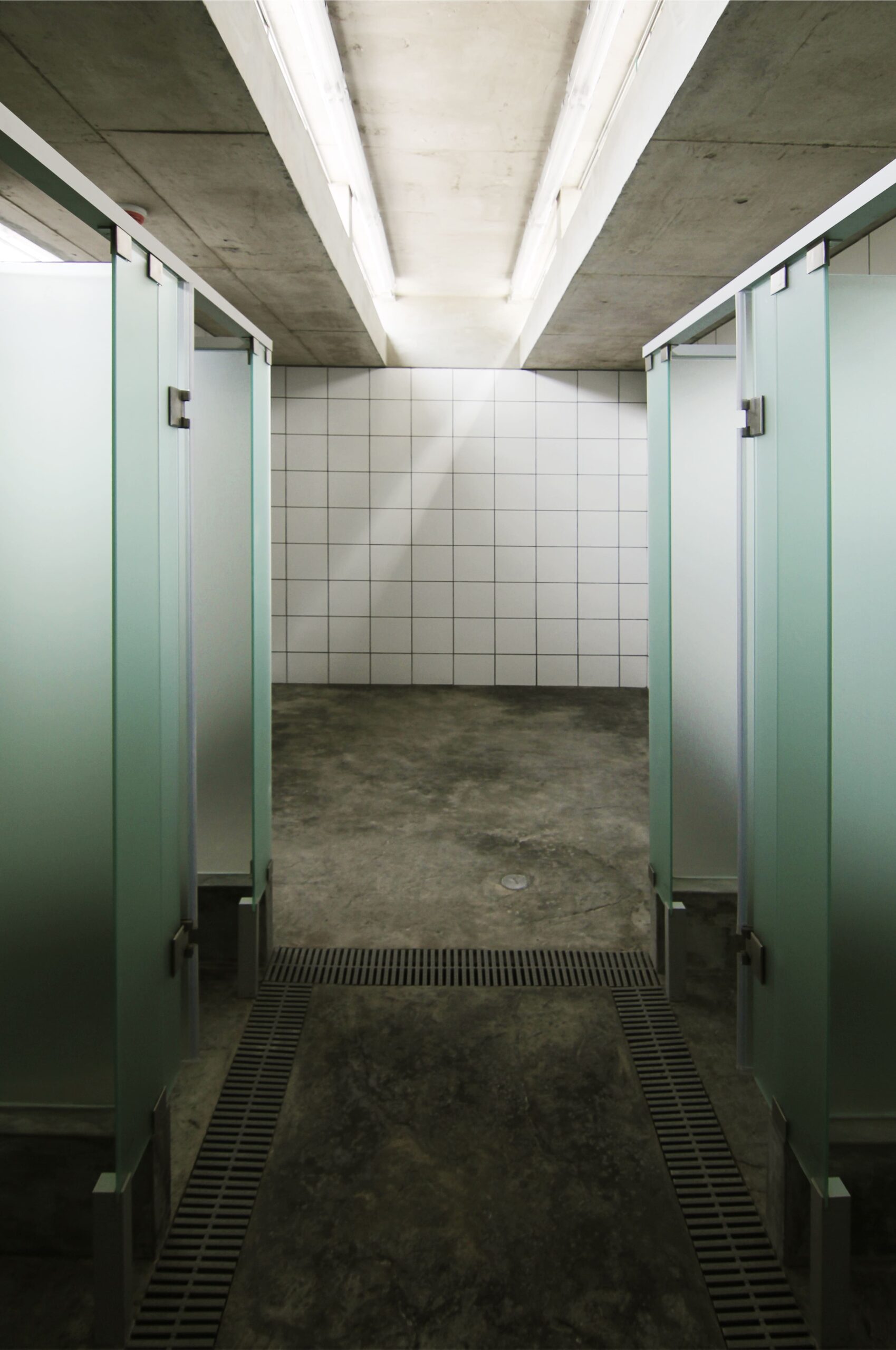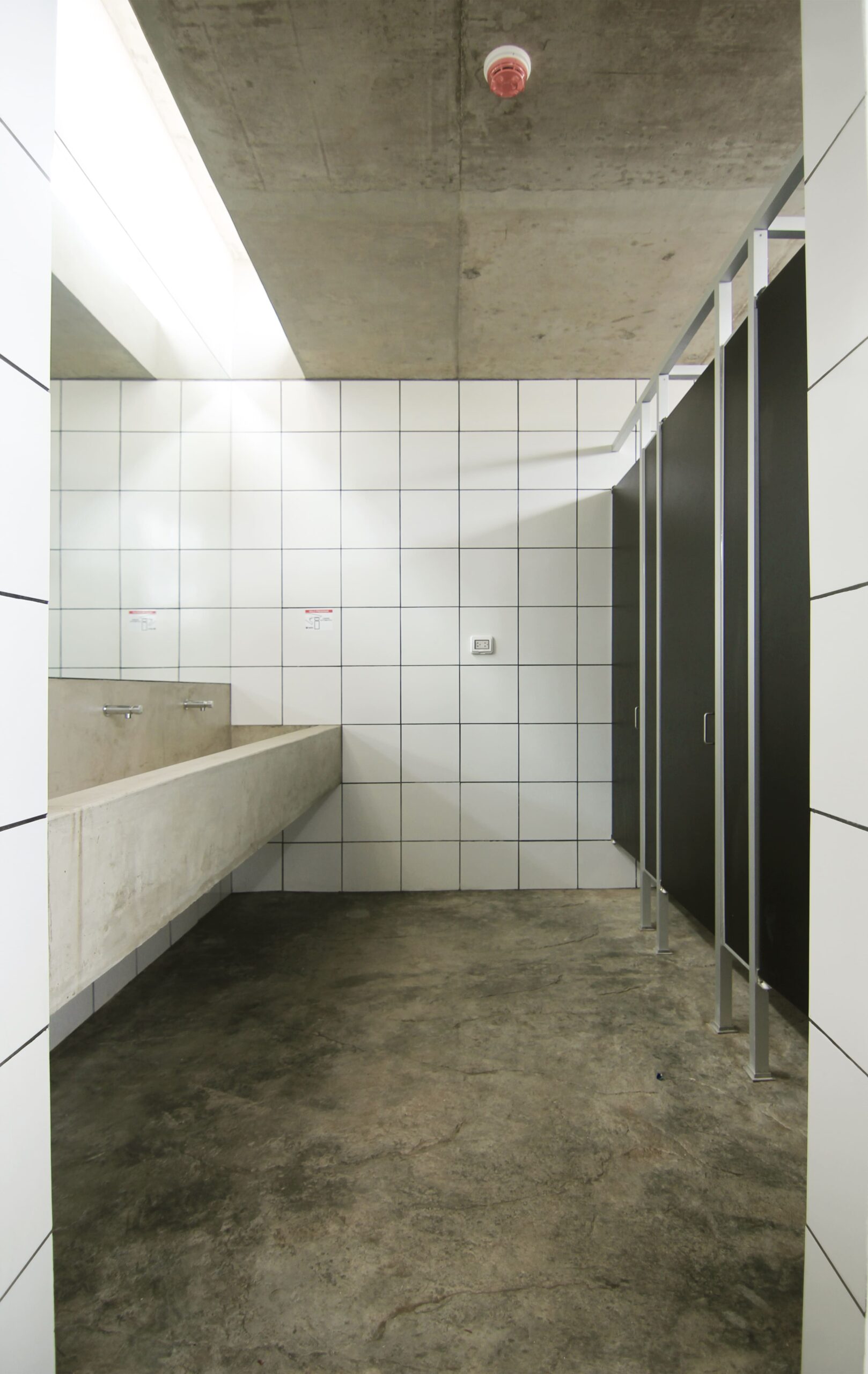 CAMBRIDGE COLLEGE– SWIMMING POOL
The project consists on the construction of a new 6-lane semi-Olympic swimming pool for Cambridge College, being part of a master plan to improve the school.
Located towards the northeast of the site, a new connection is created to link the auditorium and race tracks, ending up on a plaza with a terraced access to the pool.
The building's volume is made up of two transparent and two opaque surfaces. The first, the entrance façade, is achieved through large partitions that allow the interior to be integrated with the exterior. This facade is opposed by another glazed one that frames an exterior garden. The opaque surfaces are made up of the bleachers and the volume of complementary services: female and male changing rooms with showers, coach changing room, infirmary, storages, public restrooms and tech rooms. Its location responds to an exclusive access for students as well as integration with the school's master plan.
The metallic roof consists of a series of skylights that provide natural lighting and ventilation.
Project Info:
Architecture: Shell Arquitectos
Client: Inspired
Location: Chorrillos, Lima, Perú
Project Status: Construction completed
Site Area: 21,969.39 m2
Project Area: 1,281.84 m2
Number of Stories: 2
Typology: Education/Sports
Safety and Evacuation: Julio Laurente
Structural: José Antonio Terry Rajkovic
MEP: A+I Consultores
Contractor: Collka SAC
Shell Arquitectos: Alejandro Shell, Rafael Mispireta, Claudia Vásquez, Carlos Tamayo