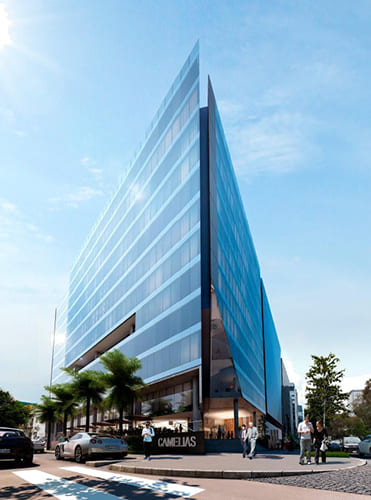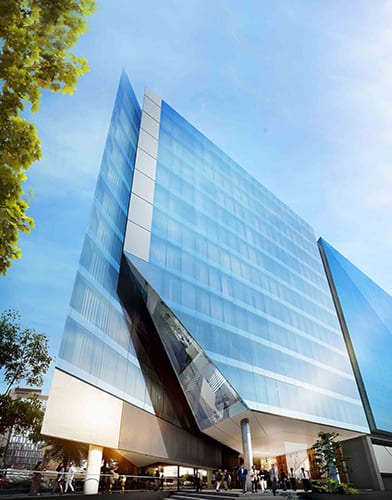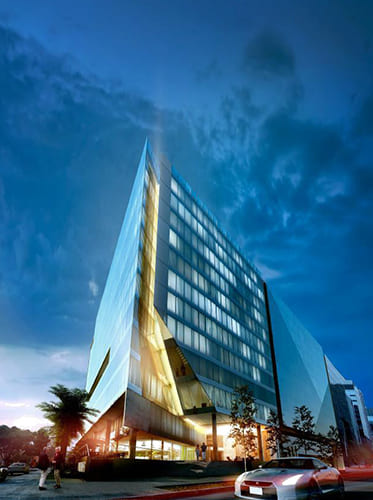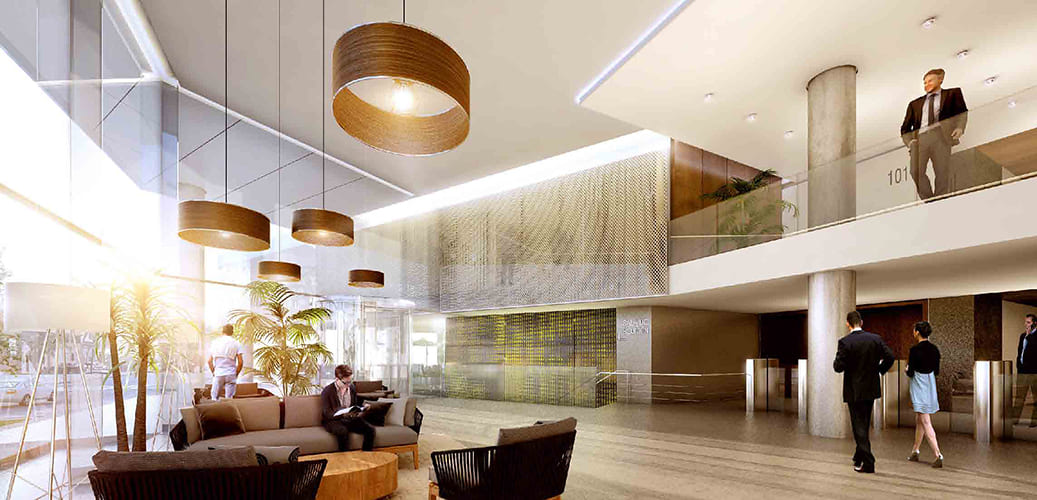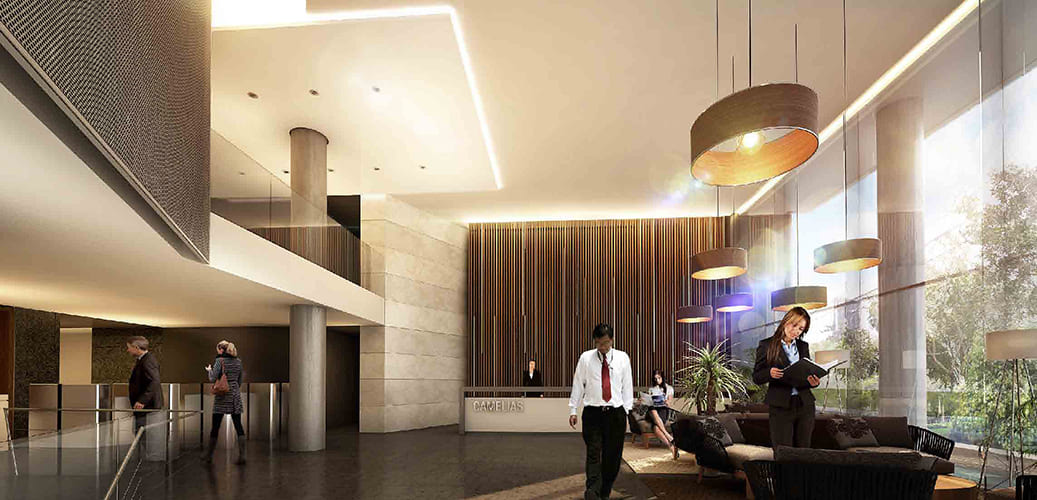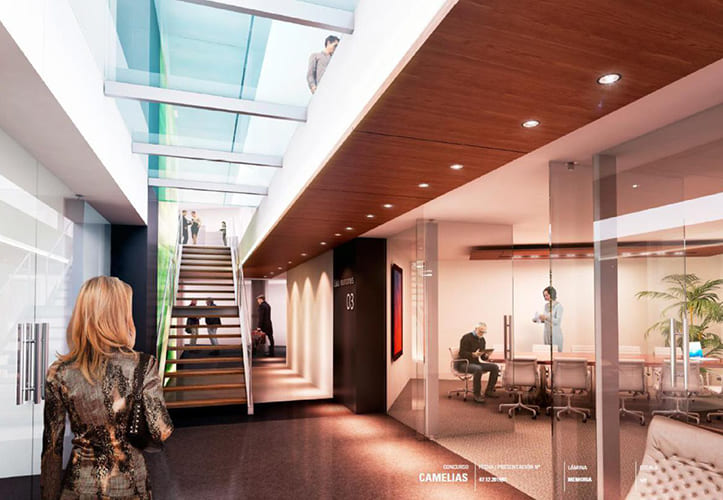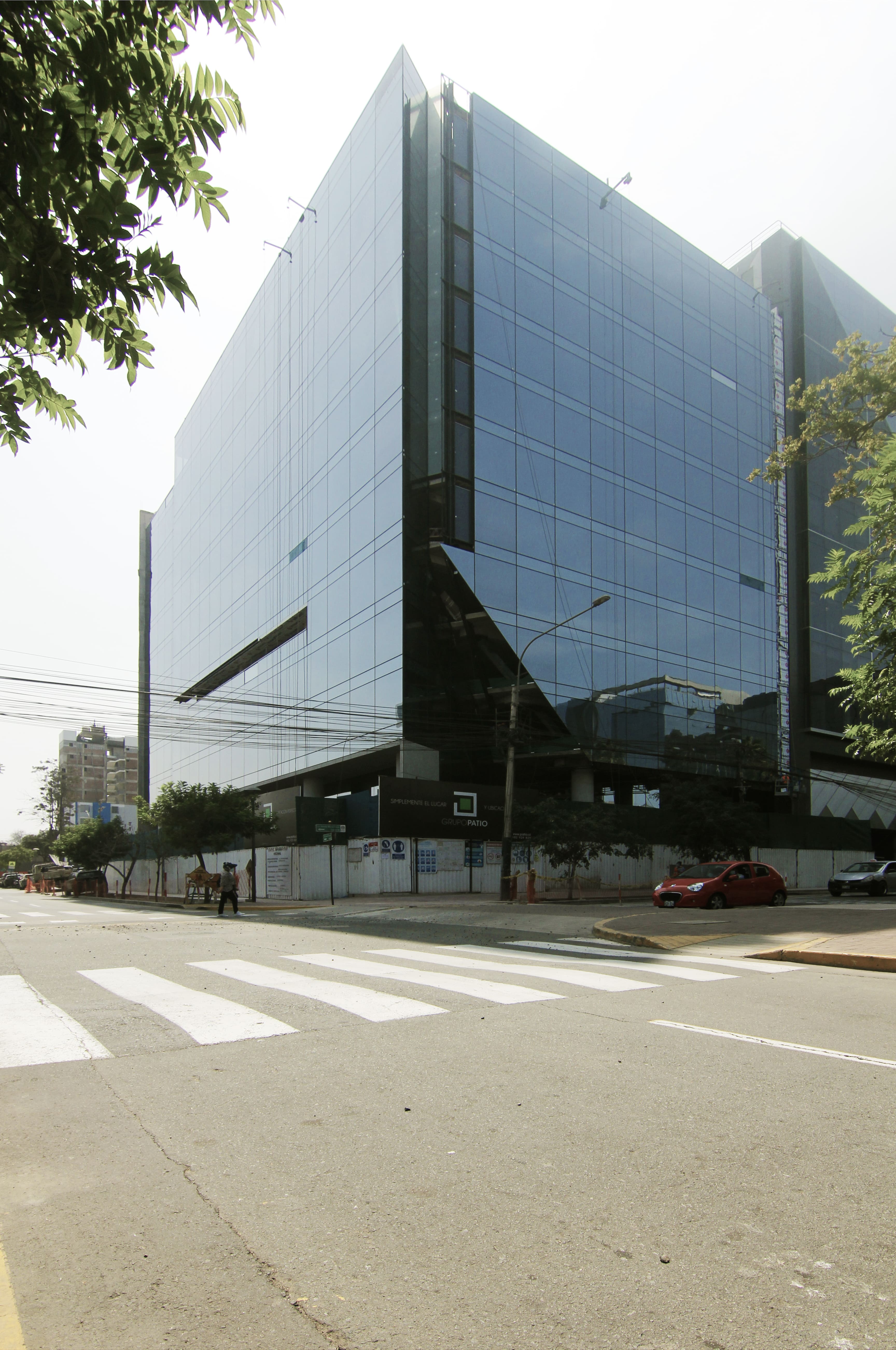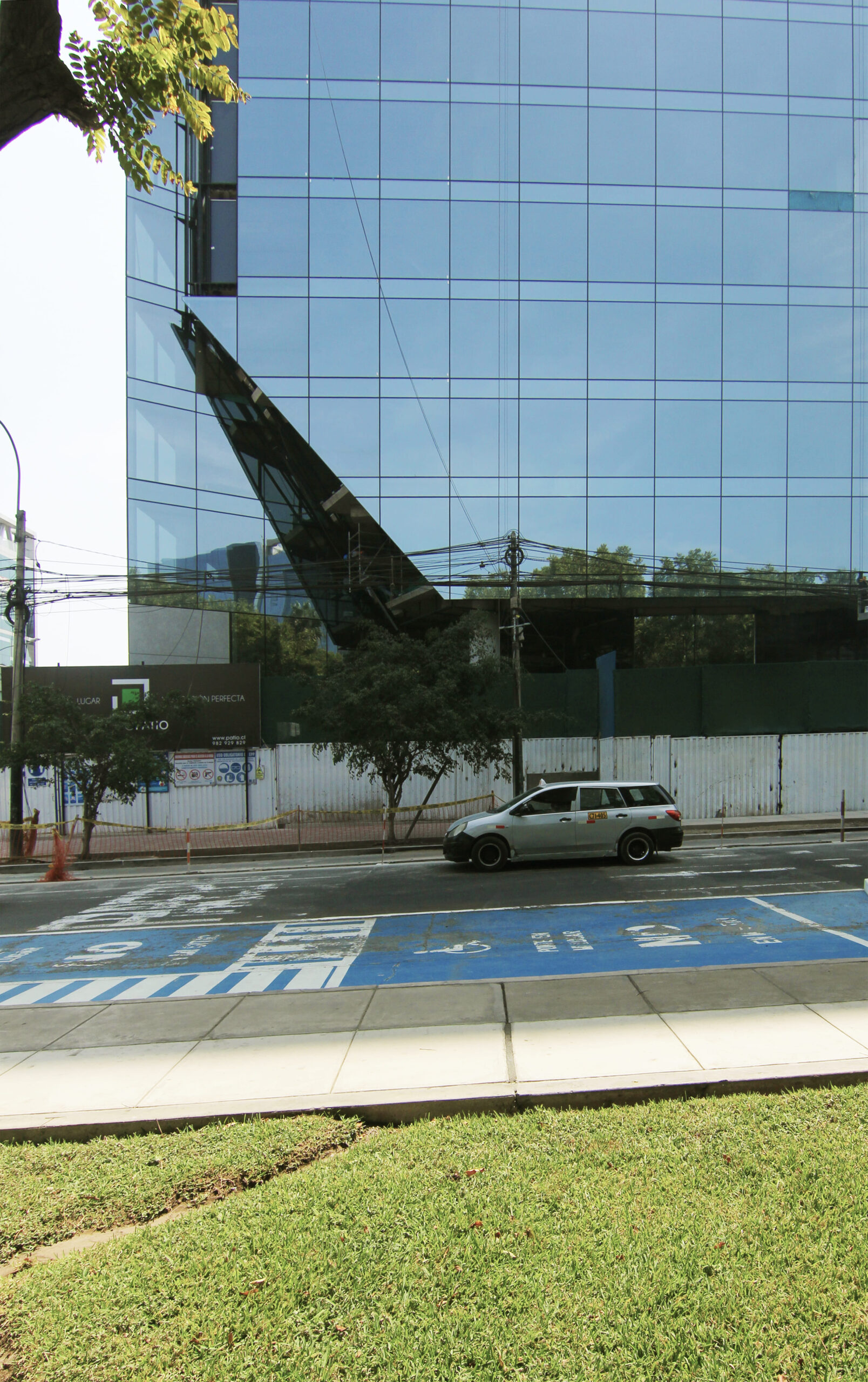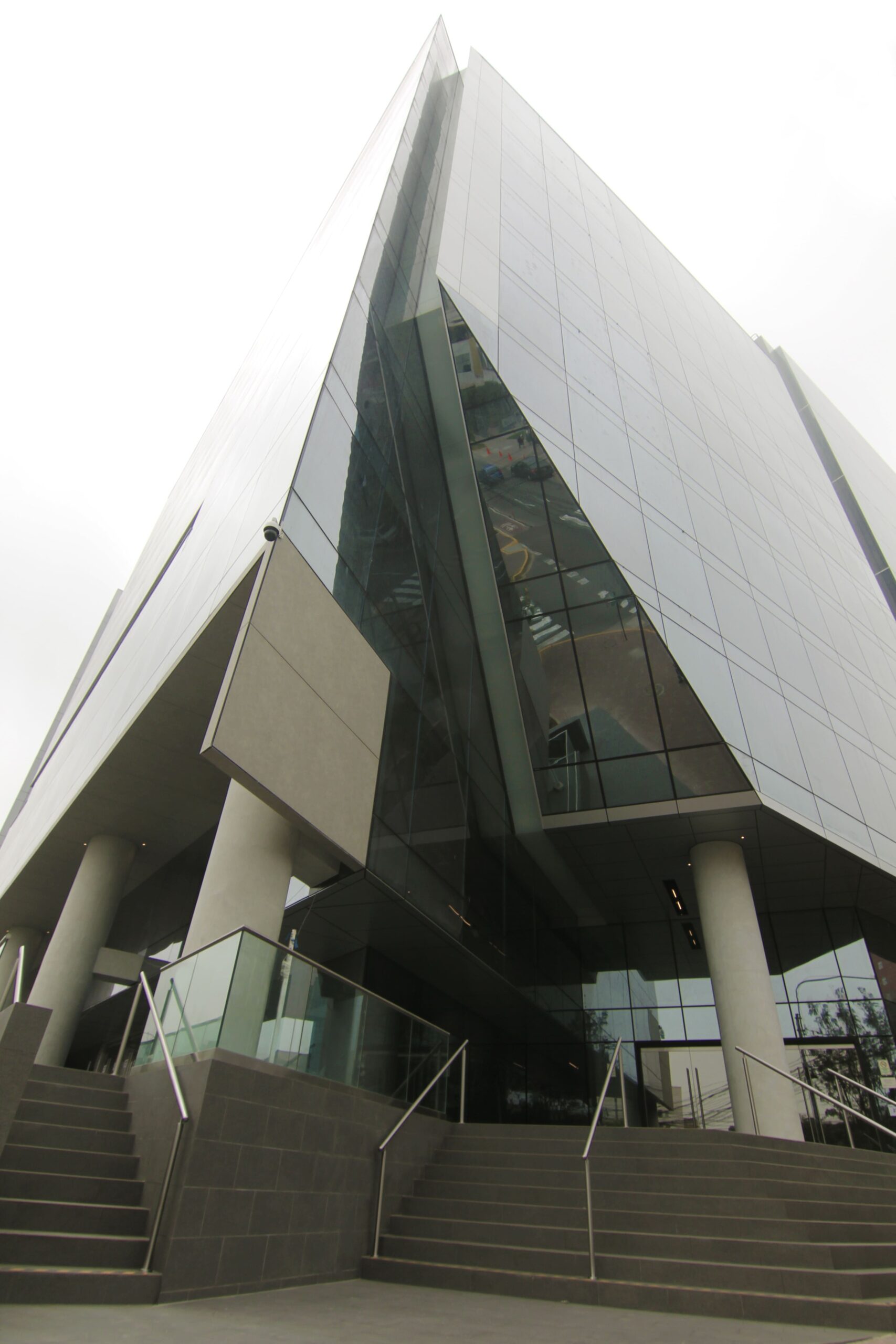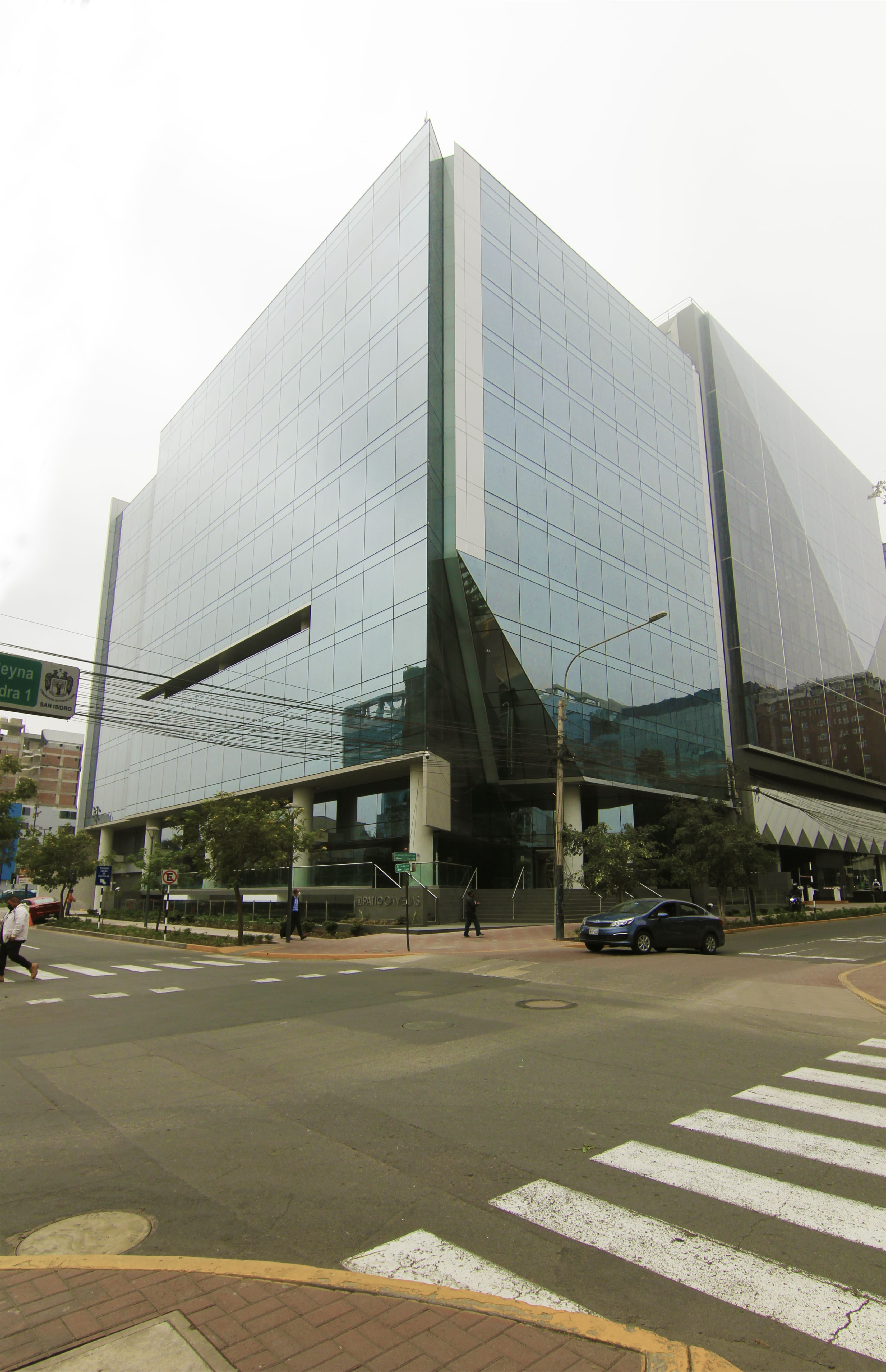 CAMELIAS CORPORATE CENTER
The Camelias Corporate Center tower, designed by Gómez Platero studio, is located in a privileged corner of the Financial Center in San Isidro, Lima, Peru. Its program is predominantly offices, as well as complementary spaces (Meeting Rooms, Gym, Cafe and Terrace-Lounge with garden areas on the roof) and commercial premises accessible to the general public (pedestrians). The building is LEED certified.
The façade is made up of a curtain wall, with a dramatic geometric effect in the corner, in which part of the volume is subtracted and an inclined plane is generated over the main entrance; this effect is accentuated thanks to the recessed lighting throughout inclined surface.
Project Info:
Architecture: Estudio Gómez Platero
Local Architecture: Shell Arquitectos
Client: Private
Location: San Isidro, Lima-Perú
Project Status: Construction completed
Project Area: 28'400.00 sqm
Site Area: 1'470.00 sqm
Number of Stories: 12
Typology: Offices, Commercial
3D Renderings: Estudio Gómez Platero
Shell Arquitectos: Alejandro Shell, Rafael Mispireta, Carlos Silva