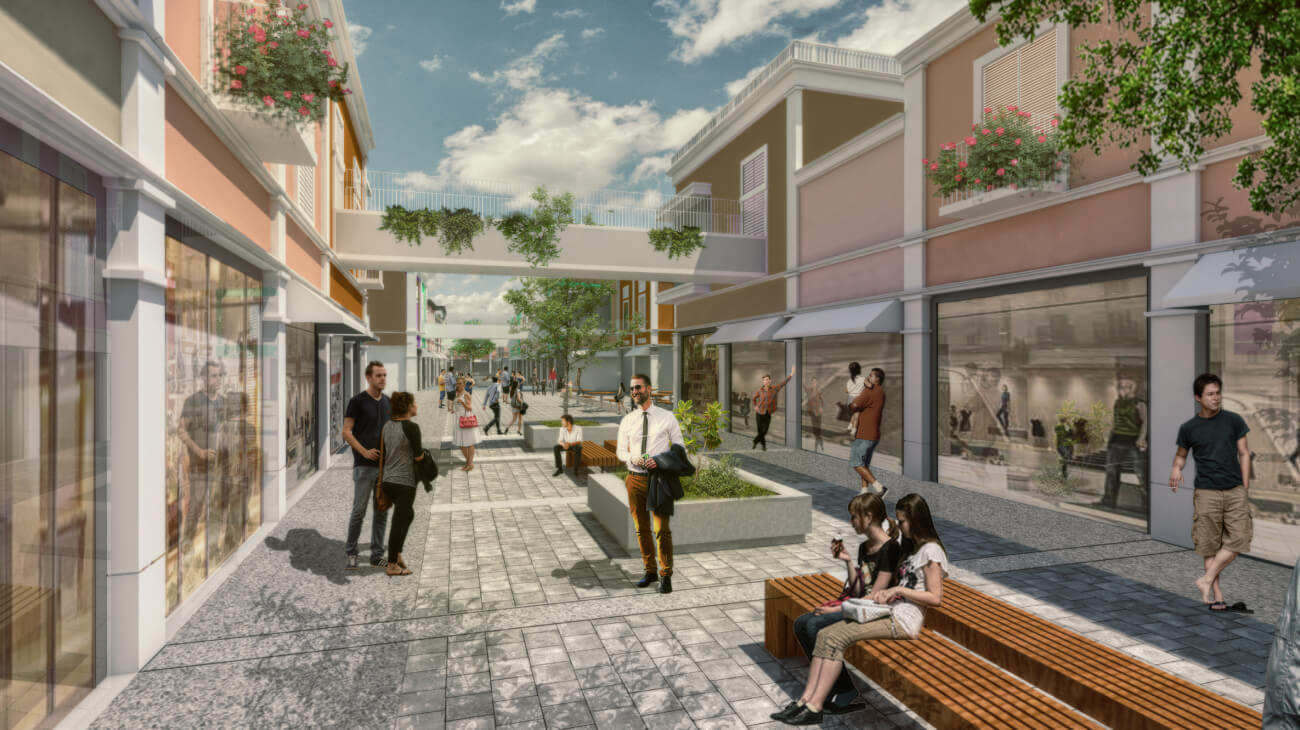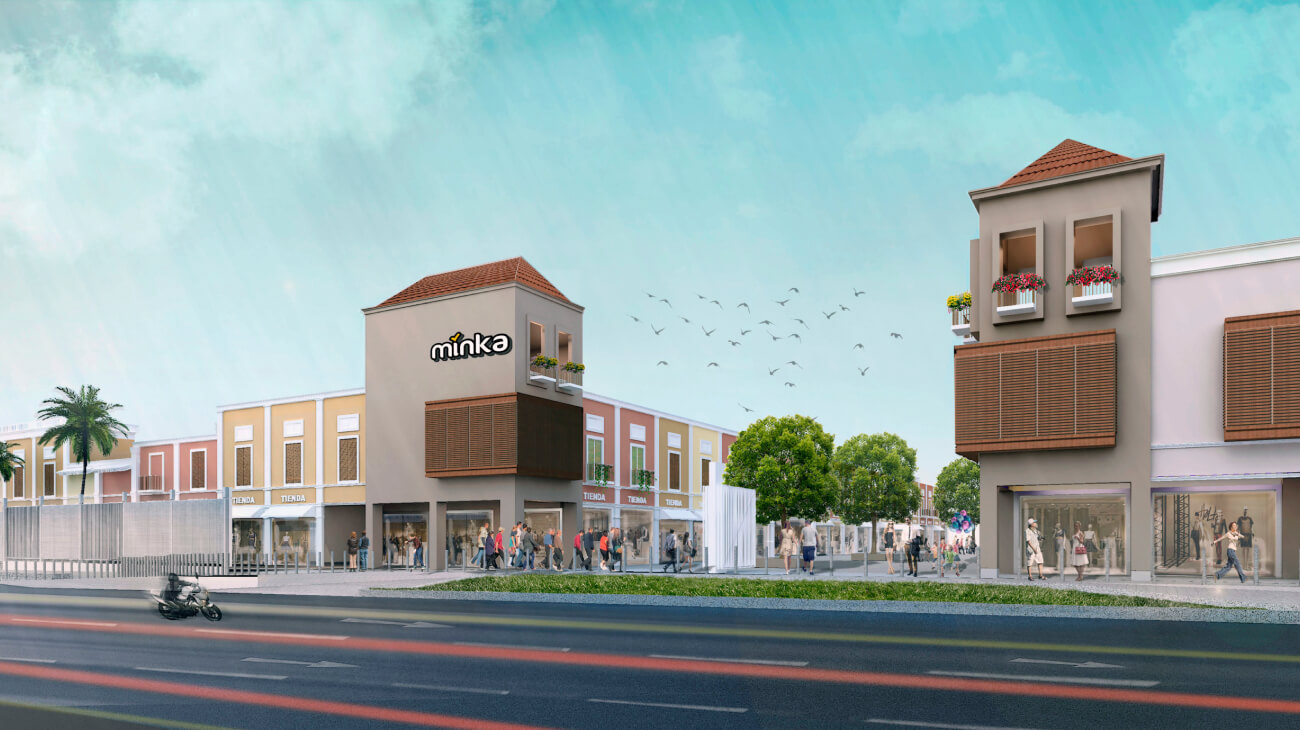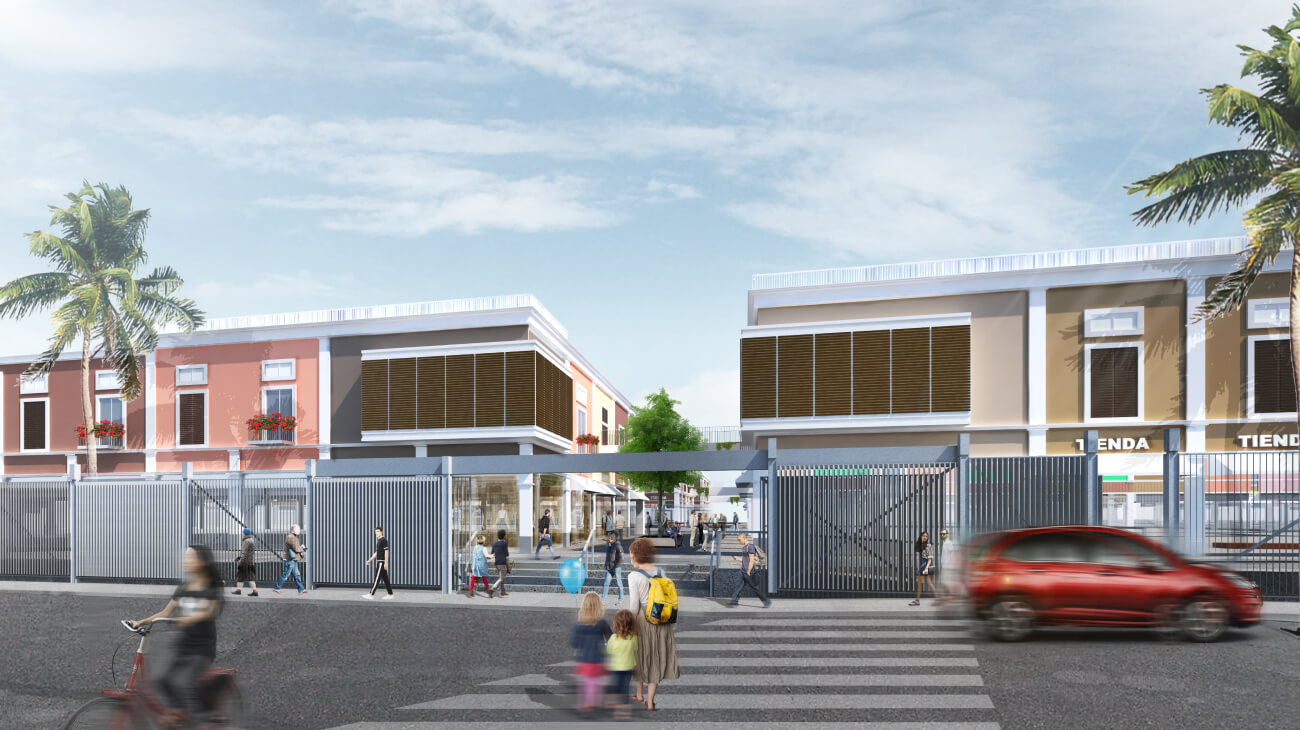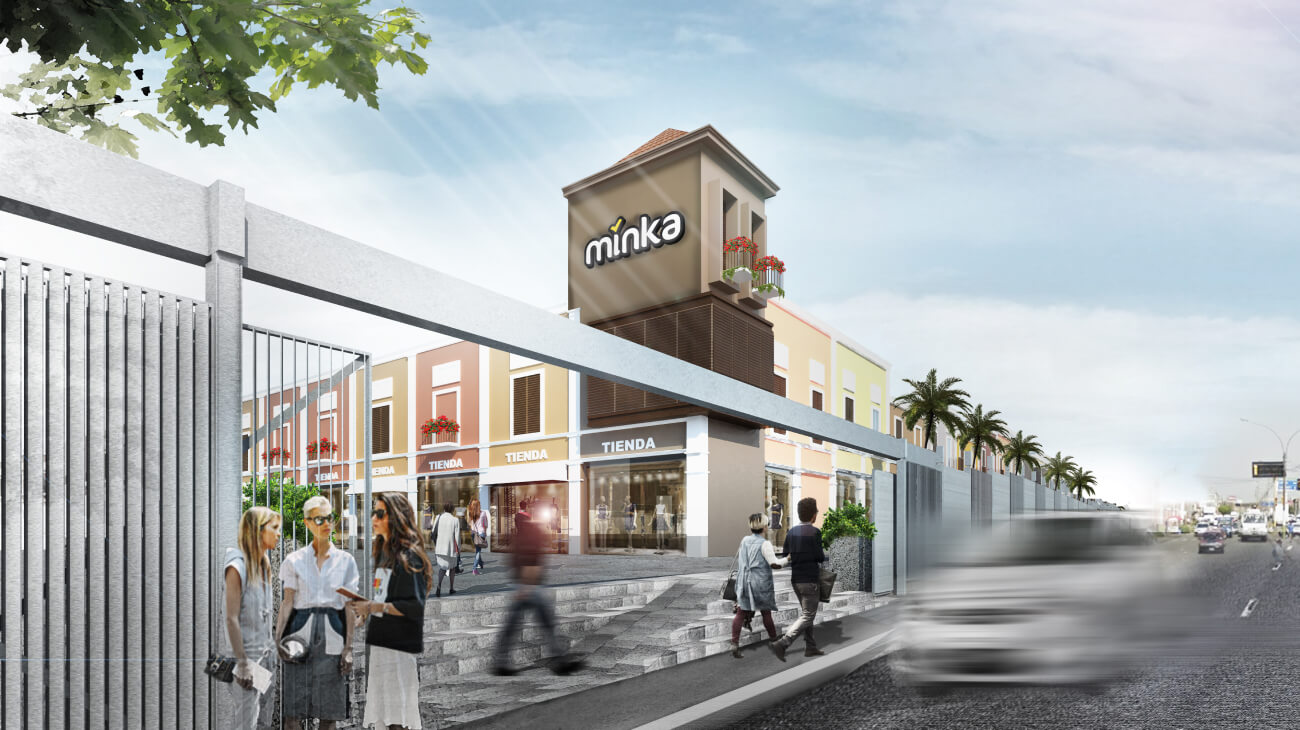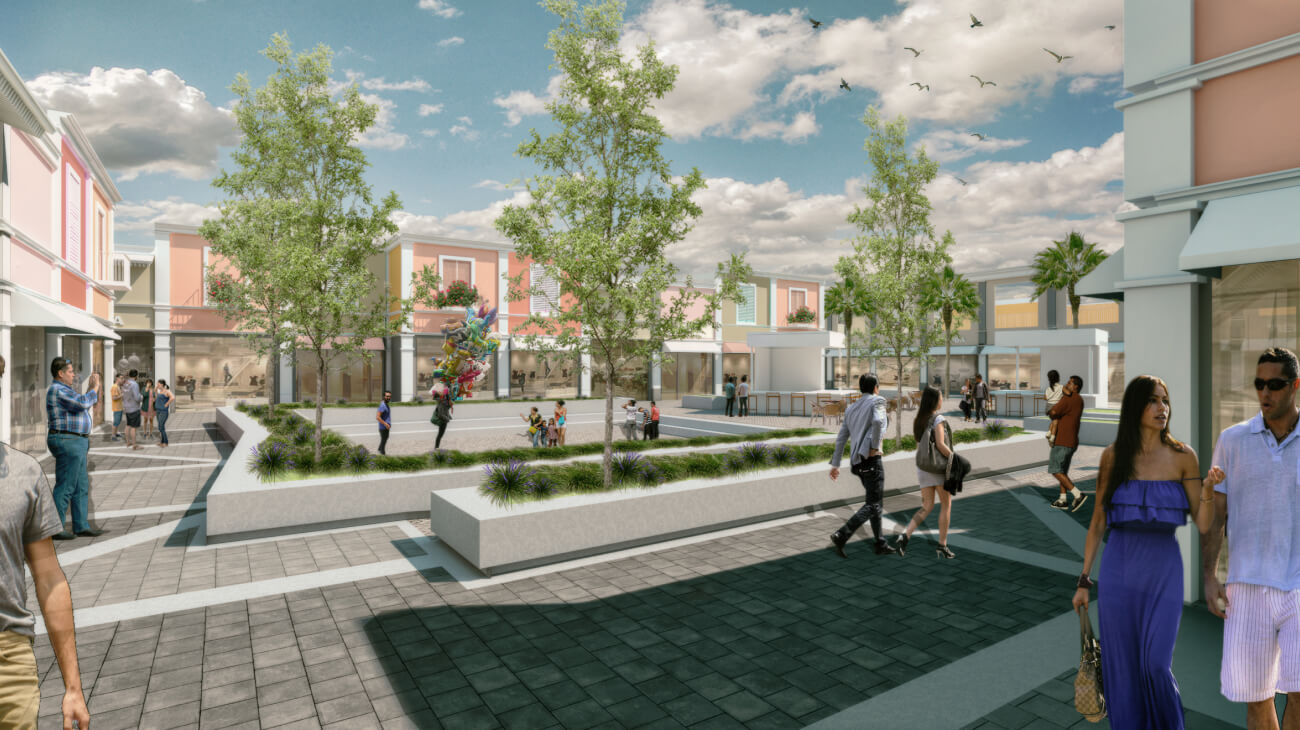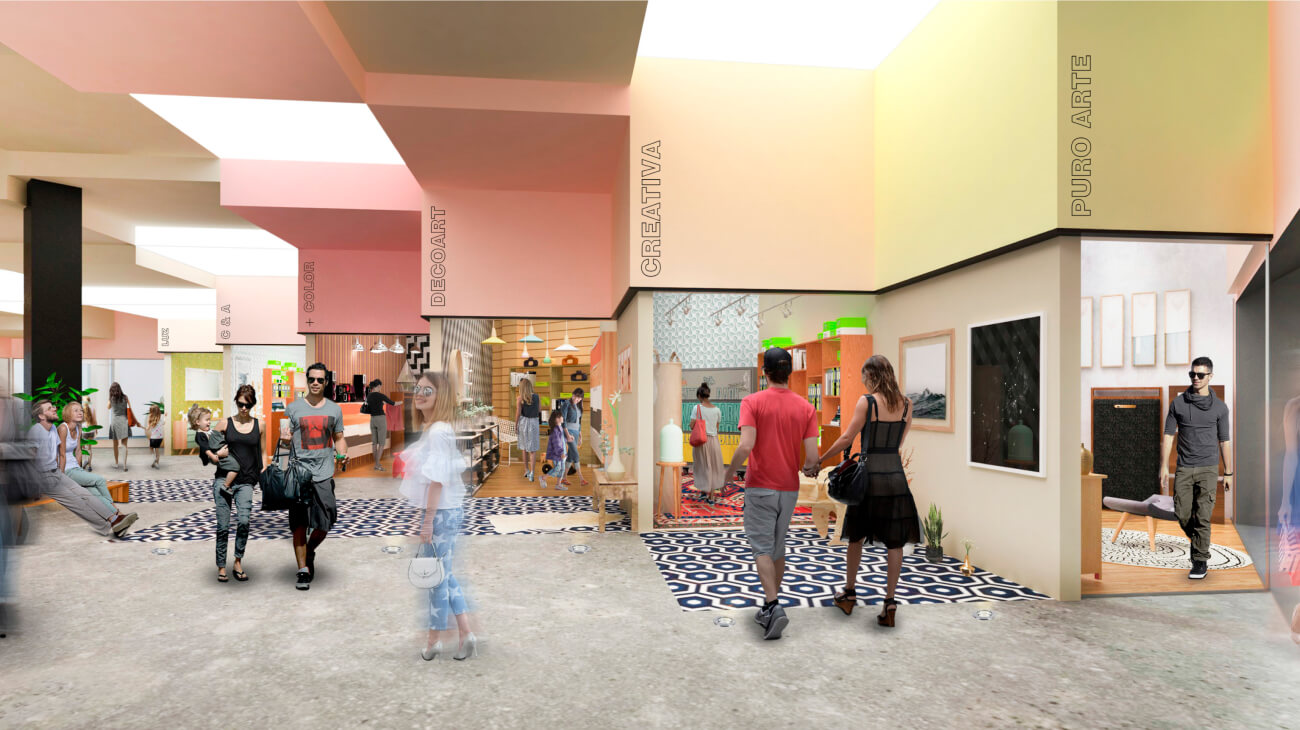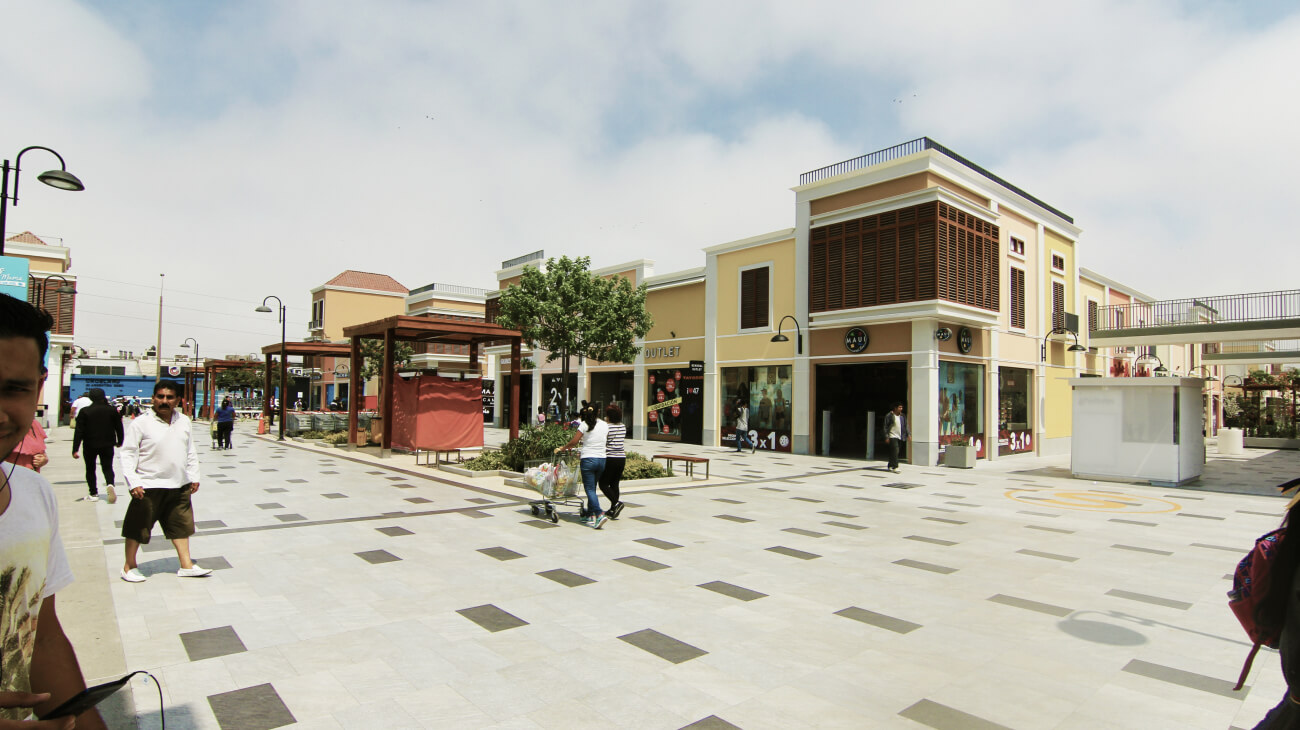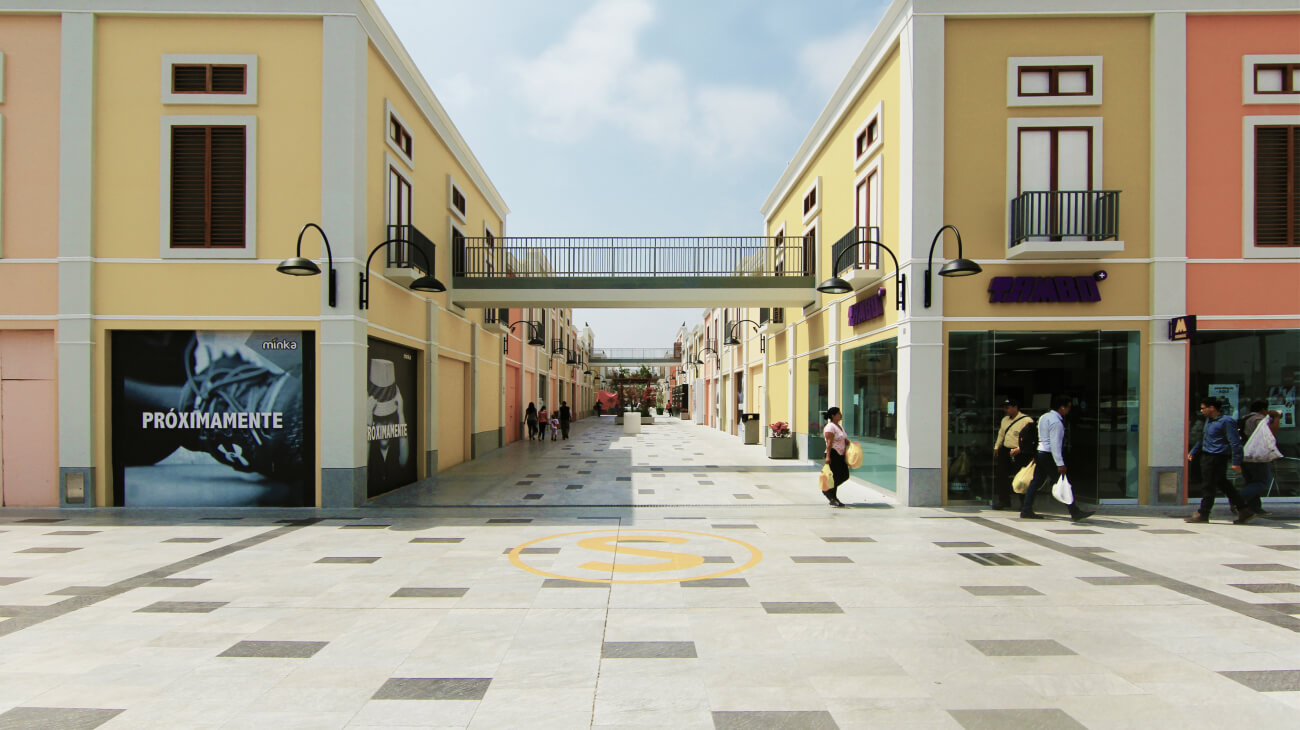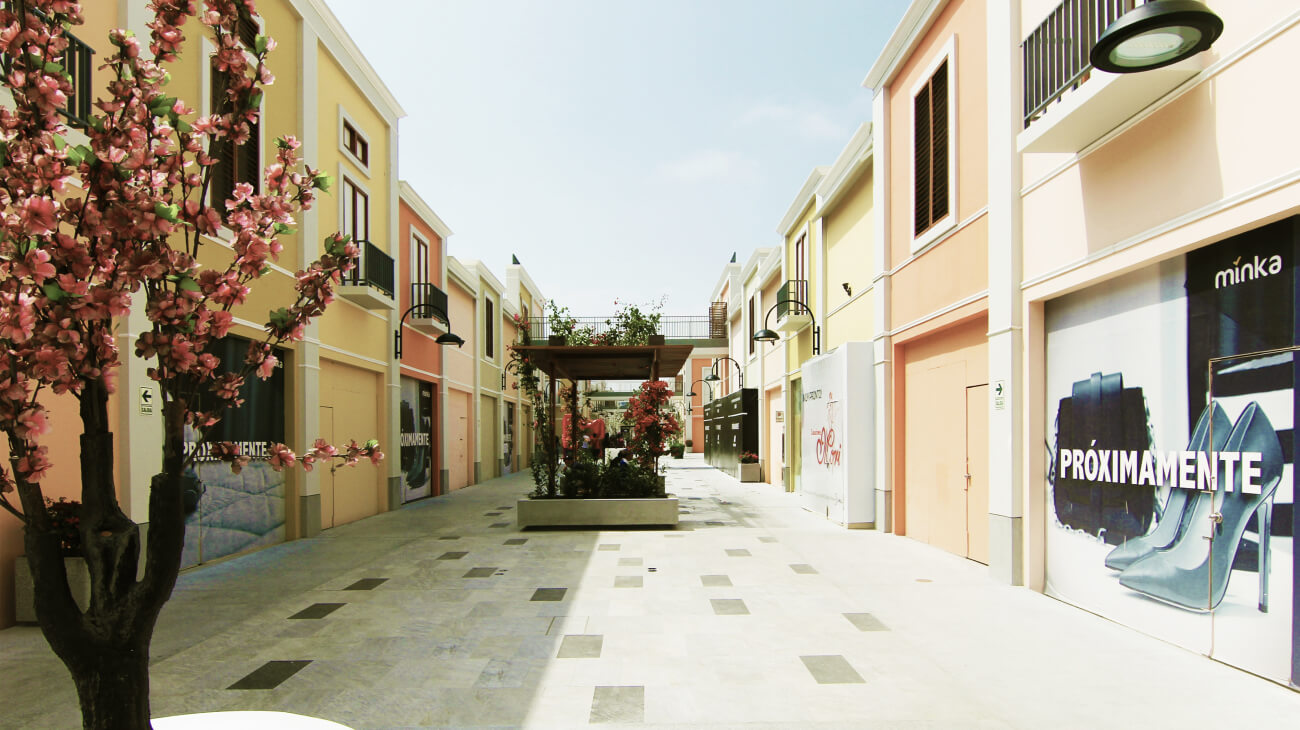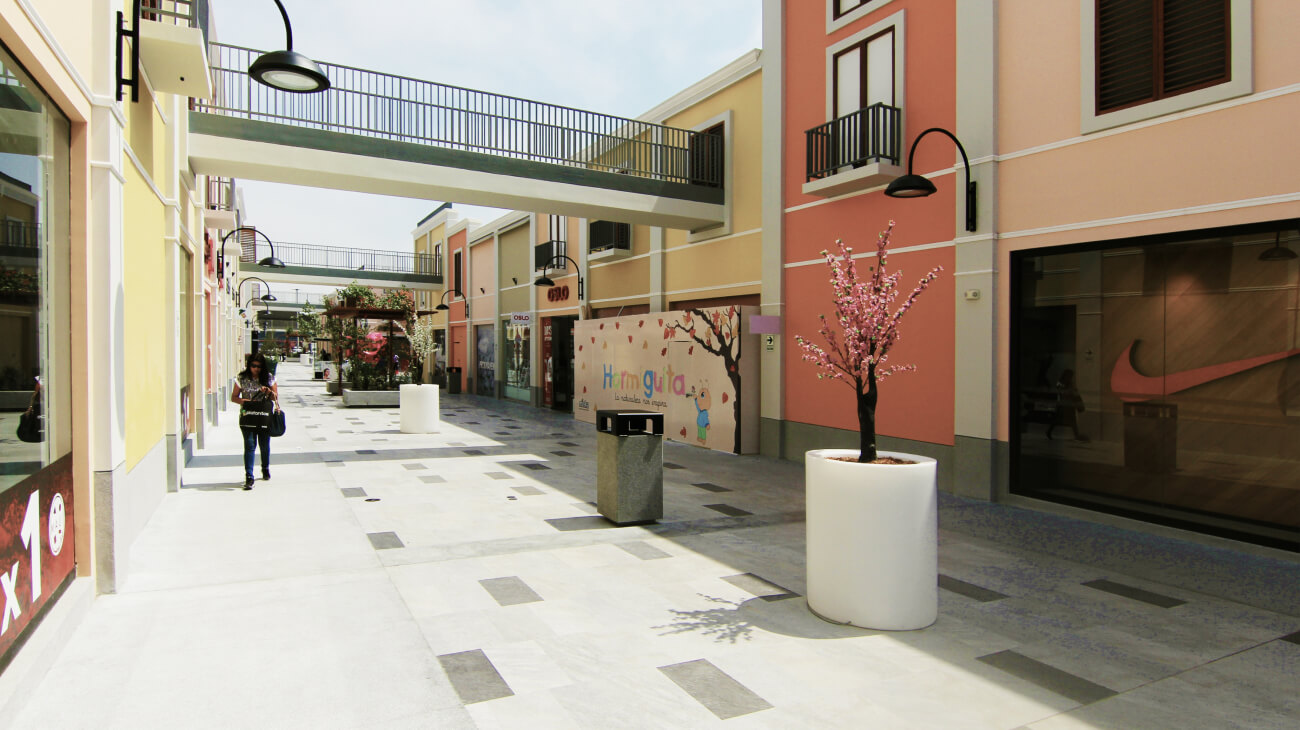 MINKA COMMERCIAL CITY
The Project consists in the remodeling of pavilions 1 and 3 under the concept of Retail outlets, which is part of a masterplan for the entire Minka Commercial City (Minka CC), as well as the design for the new facade and main entrance from Argentina Avenue.
Minka CC is characterized by having a series of dispersed volumes articulated by avenues, streets and passages, a logic that is extended towards the interior of the pavilions to intervene. The design is conceived from a high-rise modular structural grid, which, by having light drywall subdivisions, allows the addition or subtraction of commercial area over time, depending on what the client needs.
Both pavilions are resolved by means of 10 independent buildings divided by interior streets and 3 inner squares, accompanied by urban furniture and a warm lighting proposal that provides a more comfortable atmosphere at night.
The technical areas are located along the longitudinal central axes of each block, whose ceilings were designed with the aim of optimizing the route of all the facilities. Central concrete slabs, like islands, are below the level of the metal covers, generating direct passes to each store unit.
Finally, 3 towers are proposed at the 2 main entrances to the city, which serve as totem poles and as new landmarks for the urban environment.
Project Info:
Architecture: Shell Arquitectos  / Cheng+Franco Arquitectos
Client: Grupo Centenario
Location: Callao, Lima-Perú
Project Status: Construction Completed
Site Area: 107,709.41 sqm
Project Area: 18,528.00 sqm
Number of Stories: 1
Typology: Retail Outlet
Safety and Evacuation: ESSAC
MEP:  GIESAC
Lighting Design: Rie Sakata
Project Management: CESEL
Contractor: Río Bravo
Shell Arquitectos: Alejandro Shell, Anna Barrón, Carlos Yagui, Jorge Zuñiga